Don't feel too sorry for Jamie Oliver – people need an 'experience' to eat out these days
The celebrity chef still made millions from essentially sticking his name on a frying pan, so I won't weep for him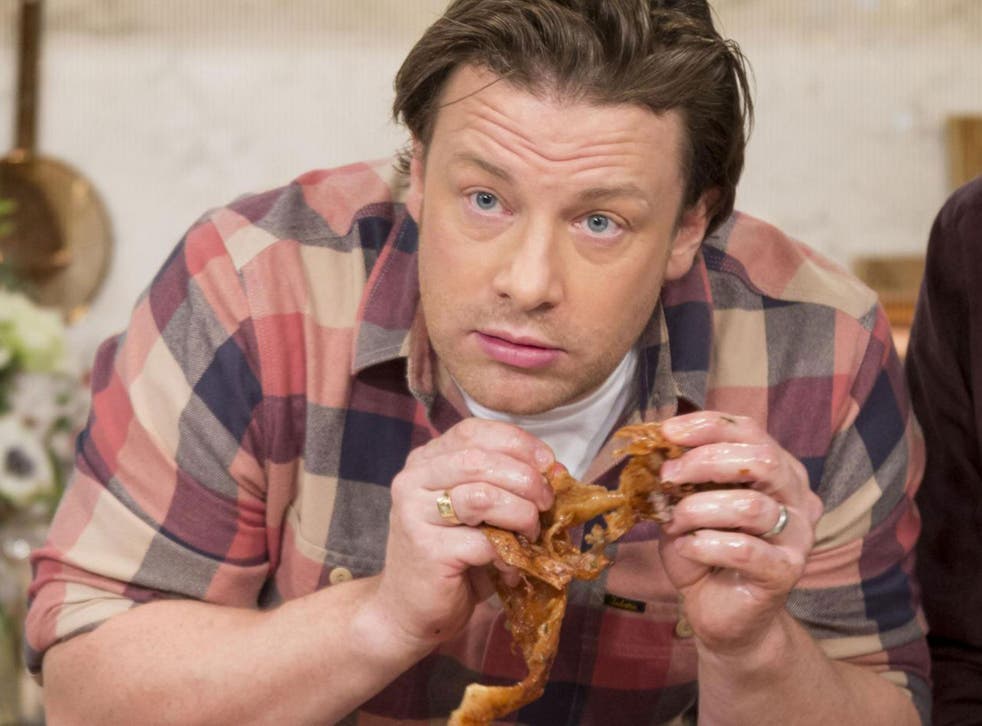 While troubles at fast food chain KFC have dominated the news, another multimillion-pound catering company is experiencing difficulties.
Last month, Jamie Oliver's company announced that 12 of the 37 Jamie's Italian casual dining chain would close, with 450 job losses. The remaining restaurants have negotiated rent reductions in order to continue trading.
Jamie Oliver invested £3m of his own money last December to try and keep the chain going, but the latest figures reveal debts of over £71m.
Next, the group's two steak restaurants – Barbecoa, located in Piccadilly and in the City of London – were up for sale after soaring rents and rents made their continuation unsustainable. Public health inspectors visited the City restaurant in 2014 and gave it a rating of just one out of five, having found mouse droppings and mouldy carcasses (although it should be pointed out that the restaurant did deal with the issue and there is no reason to believe it has public health problems any longer.)
In fact, the group has gone into administration and a brand new company (connected to the Jamie Oliver group) has purchased one of them. In 2017 the group closed the last of their four British-themed cafes, Union Jacks, and folded Jamie's food magazine, which had been going strong for 10 years.
Jamie Oliver teaches the Duchess of Cornwall how to ice cakes
Eating out is a fickle business, and Jamie's Italian chain has been hit by rent rises and strong competition. I remember going to the first one, in Oxford, in 2008 – it was great-value-for-money, middle-of-the-road food, and welcoming for families and non-foodies. Now people want something different when they eat out – sharing plates, pomegranate seeds, and a sense of occasion. To use the buzzword of the moment, they want an "experience".
There are dozens of cheap eating places embracing every sort of cuisine imaginable, and fresh pasta and ready-made sauces are sold in every supermarket. The River Café, where Jamie started in the kitchen, still serves simple Italian food made with the finest ingredients at astronomical prices. Ruth Rogers, who owns and runs the River Café, has never wanted to open a chain.
Don't feel that sorry for Jamie – in 2016, he still made £7.3m from products and endorsements, i.e. sticking his name on a frying pan, which is lot easier than persuading us to go out to eat at one of his restaurants on a chilly night.
Join our new commenting forum
Join thought-provoking conversations, follow other Independent readers and see their replies