Jared Kushner still has a job because the Trump administration doesn't believe the rules apply to it
On Monday, The Trump Organisation wrote a check to the US Treasury for the profits they say the company made off foreign governments, but they wouldn't say how much money they gave or which countries were represented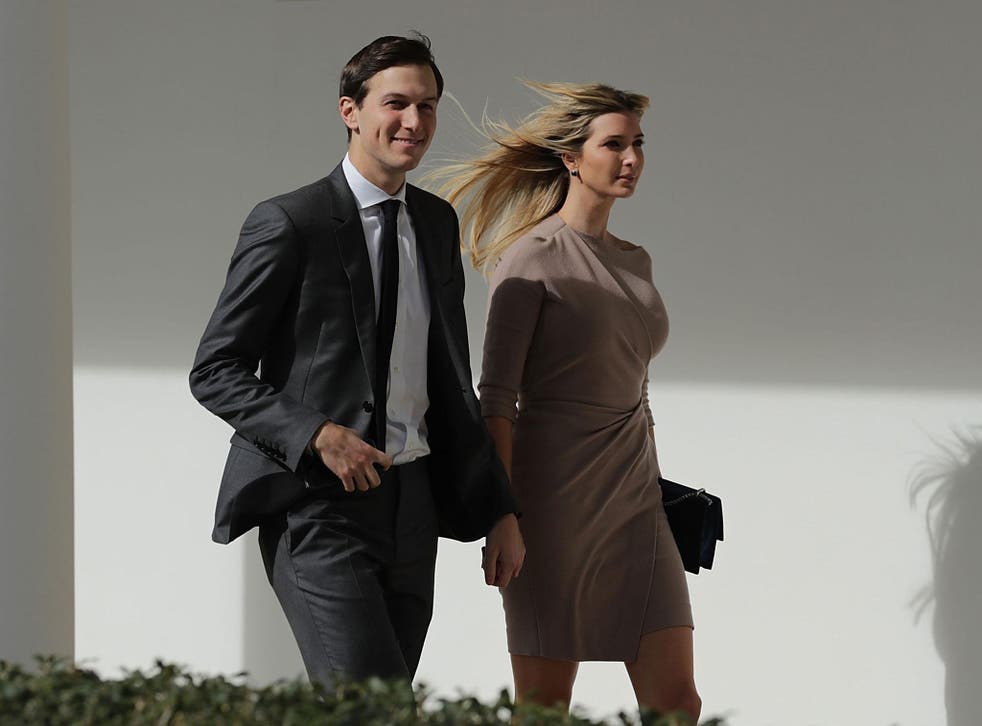 In any other administration, Jared Kushner, senior adviser to President Trump, would be out of a job. In addition to having his interim security clearance stripped this week, he's had to update his financial disclosure forms numerous times for failing to report various investments, his family was caught using their closeness to administration to woo investors, and foreign officials believe his business dealings and can be taken advantage of. The fact is, the only reason he's still around is the only reason he was hired in the first place—he's married to the President's daughter.
That Kushner still has a job speaks to a larger issue with this administration and Trump: the President and those working for him believe the rules don't apply to them.
The actions of this administration demonstrate a belief that they don't have to be accountable to the American people and that they can just make stuff up without consequence. Earlier this week, a White House aide told Politico that Kushner's security clearance troubles were just "cosmetic talk," dismissing long-standing practices that protect our nation's secrets.
Jared Kushner is just one example of this pattern in just the first three days of this week.
On Monday, The Trump Organisation wrote a check to the US Treasury for the profits they say the company made off foreign governments, but they wouldn't say how much money they gave or which countries were represented. Does Trump himself know which countries are represented? Has that spending influenced the country's foreign policy? We can't know. The payment comes as a foreign government is, this week, investigating a Trump business over an ongoing legal dispute
In an interview on Tuesday, White House Communications Director Hope Hicks admitted to House investigators that she lies for the President. In an administration known for lying about everything, from big things like the size of the tax cut he signed into law to the small things like defending typos in tweets, Hicks admitting that she tells "white lies" for the President is still an admission that she's willing to intentionally mislead the public. What's a "white lie" in an administration full of untruths may be more significant to those on the outside.
Also yesterday, the New York Times reported Housing and Urban Development Secretary Ben Carson is getting a $31,000 dining room set for his office even though the rules say Congressional approval is needed for furniture purchases above $5,000 (this is in addition to previous ethics questions he's faced about the role of his family in agency matters).
World news in pictures

Show all 50
And it's only Wednesday.
The truth is, leadership comes from the top and administration officials are mostly right to assume they can do whatever they want without consequence. Senior adviser Kellyanne Conway and Treasury Secretary Steven Mnuchin both violated ethics laws for promoting private businesses during their official duties but faced no consequences. While 40 percent of Trump cabinet picks have faced ethics questions or other controversies, there's been only one real high-profile firing—Health and Human Services Secretary Tom Price, for abusing taxpayer funds to fly on private jets.
So far, Republicans in Congress have mostly failed to conduct meaningful oversight of the administration. Just this week, six leaders of key committees said they wouldn't consider looking at Trump's finances as part of their investigations. That combined with the President's own aversion to following the rules, makes clear that real oversight will only be conducted—outside of Bob Mueller's investigation—if Democrats retake control of Congress.
But oversight isn't enough. If Democrats do retake Congress, they must also look at a series of changes to ethics and conflicts regulations that govern the executive branch to strengthen the rules in place to ensure members of the administration are free from conflict, acting with high ethical standards, and can be held accountable for bad actions.
Join our new commenting forum
Join thought-provoking conversations, follow other Independent readers and see their replies