There are things Corbyn should copy from Trump - but not the anti-establishment message
Corbyn is much better qualified for the anti-establishment role than Trump, who is a fake. His authenticity is both his greatest asset and his biggest weakness. That is why his relaunch was a communications disaster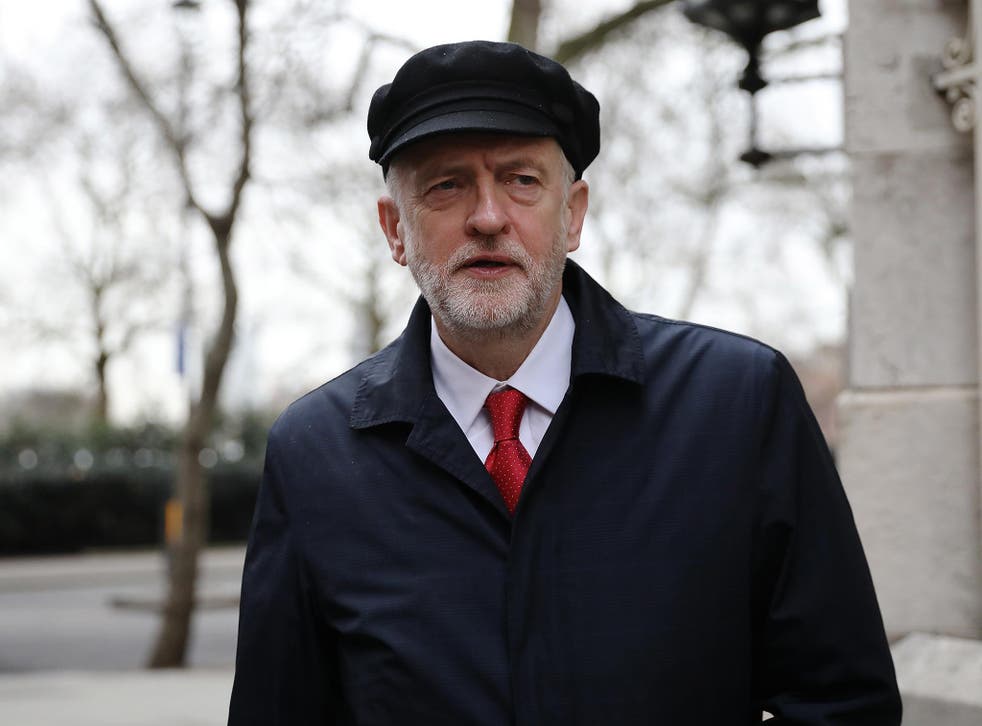 It is the ultimate case of strange bedfellows: Jeremy Corbyn aping Donald Trump. It's not fake news. The Labour leader has relaunched himself as a left-wing populist, an anti-establishment champion of the change people want.
Corbyn and Trump might have more in common than they would admit. Trump offered American voters some left-wing solutions on big business, global trade and borrowing for infrastructure spending. If Russia invaded Estonia, Trump and Corbyn might be reluctant to see Nato intervene. They are both members of the 'Friends of Putin'.
Copying a Republican president-elect is heavy with irony given the long-standing anti-Americanism of Corbyn's wing of the Labour Party. Team Corbyn's decision is a big call, but the right one. They have done something that is not easy in politics – admit your strategy is not working. Since the Brexit vote, Corbyn has bolstered his position as Labour leader but been largely invisible and irrelevant to voters, just about the worst thing that can happen to a party aspiring to government.
Labour does not rule out backing freedom of movement after Brexit, says Corbyn
Corbyn's new pitch is a recognition that his excuses will run out. Last year, allies cleverly blamed his dire opinion poll ratings on "the PLP" –the Labour MPs who think he's a disaster and destabilised him. This year, his critics deliberately keep their heads down so they can't be blamed if Corbyn fails to make progress. They hope he would then fall on his sword, perhaps with a gentle nudge from his left-wing friends.
So Jeremy 2.0 is both necessary and right. I can see the attraction of joining Trump in presenting your critics in the mainstream media as part of the establishment, and appealing over the heads of hostile outlets via TV, radio and social media. Just as Trump at his bizarre press conference refused questions from CNN after it ran the unsubstantiated allegations against him, Corbyn allowed broadcasters, but not newspapers, to ask questions at his relaunch event. Although it's true that the hostile papers can hardly get any worse for him, it's a mistake to regard all the written press as the enemy.
Corbyn is much better qualified for the anti-establishment role than Trump, who is a fake. Corbyn's authenticity is both his greatest asset and his biggest weakness. That is why his relaunch was a communications disaster. He managed to U-turn on two issues (immigration and high executive pay) within hours, watering down his main announcement on immigration before even making it, and probably lost more votes in the south by saying he would join Southern Rail strikers on the picket line.
Trump might look spontaneous but it's a scripted act by a former TV game show host; witness the stunt when he told his two sons they would be "fired" if they made a mess of his business interests.
Corbyn will hate it, but he will have to learn to act too. He will also need to master the art of message discipline, as Trump has done. It's not about being New Labour, just basic competence and professionalism. Corbyn has sharpened up his act at Prime Minister's Questions, and now needs to reach a wider audience.
Corbyn will have to work out what he wants to be "the story" and stick to it, not lob out three stories at once and leave the public confused. He was right to say that Labour should not be "wedded" to EU free movement, and wrong to dilute it by saying that it was not ruled out after all.
Corbyn's populist pitch is his best hope of emerging as the change-maker, if Theresa May fails to deliver the change she promises. Voters might think they have got the change they wanted, with Brexit and a change of prime minister. But there is a chink in May's armour. She has already backed away from the change she offered on executive pay and putting workers on company boards.
So Corbyn was right to raise the high pay issue, even if he made a mess of doing it. He can portray May as talking a good game but being unable to deliver change because the Conservatives are part of the establishment, fake insurgents like Trump. However, Corbyn's top priority should be winning the voters' trust on the economy that Trump enjoyed because of his business experience.
Both Trump and Corbyn may fail, but who knows? If they were to win the elections they are due to fight in 2020, President Trump and Prime Minister Corbyn might just get the chance to find out whether they do agree on anything.
Register for free to continue reading
Registration is a free and easy way to support our truly independent journalism
By registering, you will also enjoy limited access to Premium articles, exclusive newsletters, commenting, and virtual events with our leading journalists
Already have an account? sign in
Join our new commenting forum
Join thought-provoking conversations, follow other Independent readers and see their replies