Finally, Corbyn is about to bare Labour's teeth over Brexit – and he could put May's Government in jeopardy as he does
With just over a year to go before we leave the EU, and with many months passed since the referendum, the Government's failure to elucidate a negotiating position is no longer a point of frustration – it is a scandal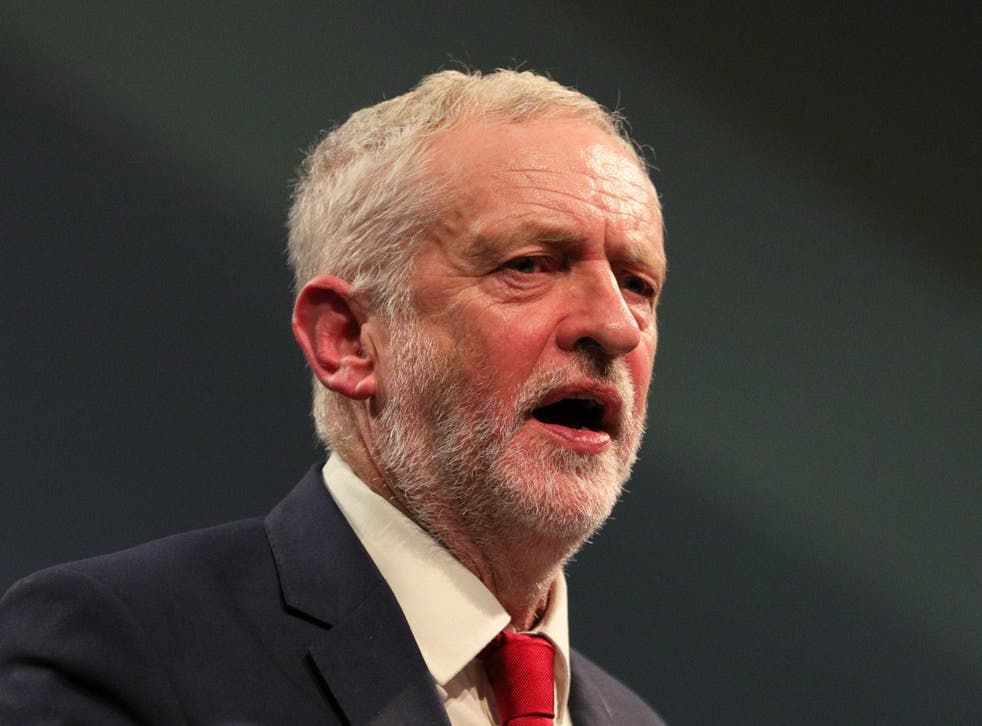 If there's anything we've learnt from Brexit so far, it's that nothing is definite and nothing is defined. Britain is definitely leaving the European Union, but the transition period may go on indefinitely. Except that definite is only a probably, and that indefinitely will be scrubbed out if Jacob Rees-Mogg has his way.
The question of an Irish border, our future trading relationship with the EU and trade deals with other countries – none of this has been defined. And customs union arrangements? It's all about the definite or the indefinite article: some MPs want us to stay in "the" customs union, but Labour will probably back a rebel Tory amendment for "a" customs union with the EU.
Yet finally, things could be about to change. Under Jeremy Corbyn, Labour has had an ill-defined position on Brexit. Some might say it was a clever move to go into last year's general election with such a lack of clarity, because to many northern working-class Leave voters Labour were Just Brexit Enough, while on the party's metropolitan Remain territory they maintained a healthy scepticism of the whole thing.
Over one weekend last year, Corbyn and his senior shadow ministers could not hold the line on whether Labour backed the single market or not. It may have helped Labour steal Theresa May's majority, but effective opposition it was not. The confusion on both the Government and the opposition side is deliberate, of course, because it is a by-product of two political parties both struggling internally with unity over Brexit.
Brexit: Britain asks EU to consider longer transition period
Now, Corbyn is about to bare Labour's teeth. In a speech on Monday, it is expected the Labour leader will back Britain remaining in a customs union with the EU, siding with Conservative rebels and threatening to defeat the Government, which has repeatedly ruled out any customs union deal. Depending on how many Tory MPs rebel, it is a vote which could put May's Government in the danger zone – not definitely, but maybe. But whatever happens in that vote, Corbyn's move shows that he is ready to step up pressure on Brexit. At last, we are getting a clearer picture from Labour about what they want from the UK's departure from the EU.
This matters because, from the Government's side, the position is still unclear. In an example of terrible expectations management, the Prime Minister took several of her key Cabinet ministers to Chequers for an away day on Thursday which, we were told, would provide some clarity on the UK's negotiating position. This clarity is needed both for the EU, which is trying to negotiate with a member state just over a year before its departure date, and for the British public, who more than 18 months on from voting to leave deserve to know what Brexit will look like. Yet despite eight hours in the wood-panelled room, mingled with some fresh air, May and her ministers produced less of a negotiating position and more of a garbled mission statement that middle managers produce on away days after getting too close to the whiteboard marker pens: "ambitious managed divergence".
As the independent-minded Tory MP Sarah Wollaston said, it sounded more like an "ambition to manage a divergence of views". In Brussels, where remaining EU nations were meeting to agree their spending plans post-Brexit, officials gave May's position equally short shrift, by describing it as inconsistent.
UK news in pictures

Show all 50
With just over a year to go before we leave the EU, and with many months passed since the referendum, the Government's failure to elucidate a negotiating position is no longer a point of frustration – it is a scandal. It is a failure of leadership on the part of May, who has fought shy of clarity for fear of offending different wings of her party and, ultimately, losing her job.
Corbyn himself, who took the rare step of tackling May on Brexit at PMQs this week, realises this failure presents an opportunity to show what effective opposition looks like and give his party definition. On Monday, he must set out what the British public deserve: a clear policy on Brexit.
Join our new commenting forum
Join thought-provoking conversations, follow other Independent readers and see their replies