Jeremy Corbyn needs to relaunch the Labour party as pro-working class – not just pro-white working class
In many of the conversations I had following the Brexit vote, white liberal Brexiteers assured me that their vote was not about racism. Regardless, they ignored the concerns of people of colour, which is typical of white privilege. It's time for Corbyn to ask white liberals to prove their anti-racist credentials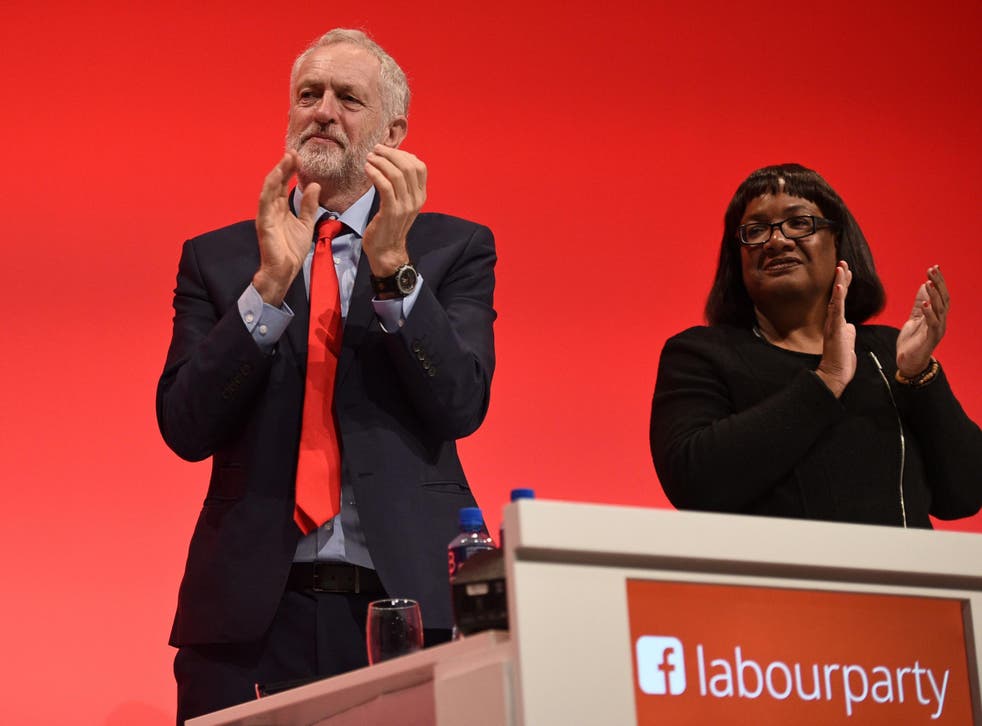 Among other things, 2016 has shown the Conservative Party to be incompetent, incoherent, and morally reprehensible. From the lack of any coherent plan on Brexit, to the deeply sinister attempt to scrap the Human Rights Act, this is a year that should awaken us all to the ineptitude of the current Government.
Despite the litany of Tory party failures, as the year draws to a close, inequality continues to rise and Theresa May continues to outstrip Jeremy Corbyn in the polls. Despite a recent poll showing a narrowing of the gap between Labour and the Conservatives, if Labour are to win in the next general election, there is a need for a real upsurge in the Labour party's popularity generally, and Jeremy Corbyn's popularity particularly.
Acknowledging the need for change, and recognising the successes of Trump and Farage's pseudo-anti-establishment campaigns, Labour strategists are planning a Corbyn relaunch that would tap into anti-establishment sentiment and cultivate a brand of left-wing populism that will appeal to the masses.
To be truly anti-establishment, however, any relaunch must place anti-racism at the very core of its message.
While Farage and Trump have posed as anti-establishment figures, their campaigns have helped to lock in place the established order of the past 500 years: systemic white supremacy. The anti-establishment movement that could garner the support to win power could be found in an anti-racist, anti-xenophobic Labour party. A Labour party that remains committed to reducing economic inequality and improving the living conditions of the working classes.
The most ridiculous claims made about Jeremy Corbyn

Show all 11
Rather than being pulled to the right by a racist Conservative Party, Jeremy Corbyn and his party must be willing and able to debunk anti-immigrant rhetoric. A progressive anti-establishment Labour party must be proactive rather than reactive: this would mean reframing the terms of political and popular debate. If Labour should learn one thing from this year, it is that the centre ground is crumbling: "the lesser of two evils" is no longer a viable political stance.
The Labour Party purports to be the party of working people. For an anti-establishment working class movement to develop, the party needs to show just how closely aligned white working class interests are with their black and brown working class counterparts. Historically and contemporarily, white elites like Trump and Farage have relied upon the illusion that the enemy of the white working class is the immigrant. A shattering of this illusion would see our attentions shift to the real source of contemporary inequalities: the elites, who, year upon year, get richer and richer. Were Labour to bring about and popularise this realisation, they would rock the establishment to its core.
In many of the conversations I had following the Brexit vote, white liberal Brexiteers assured me that their vote was not about racism and that, had they known that hate crime and racism would rise the way it did, they would not have voted to leave. Of course, the fact that racism did not foreground their voting considerations is demonstrative of their white privilege. In voting Leave they showed a disregard for the concerns and warnings of many people of colour. For them, the mythical appeal of "taking our country back" far outweighed the need to challenge racism.
However, by placing anti-racism at the centre of their relaunch, Labour can give the safety pin-wearing, hate-crime-denouncing white liberals a chance to move beyond rhetoric, retrospection and regret. Writing from an Alabama jail, Martin Luther King spoke of being "gravely disappointed with the white moderate" who showed abstract agreement with anti-racism but did little to bring about meaningful change. By voting for an anti-racist Labour Party, these white liberals could begin to convert rhetoric into action.
Protesters disrupt Jeremy Corbyn speech with Syria protest
Indeed, a Labour party with anti-racism at the heart of its message will engender a moral dilemma for those who support anti-racism in theory but do little in practice: they must choose between an anti-racist, anti-establishment Labour Party, and a Conservative Party that demonises, scapegoats, and preserves the inequitable status quo. If it is the latter they choose, no longer can they profess to be on the side of racial justice.
With the centre ground having all but disappeared, and the "alt-right" movement increasingly trading on racism and xenophobia, Corbyn and the Labour party must be bold. They must reframe the debate, and call upon white liberals to prove their anti-racist credentials. While I won't hold my breath, maybe, just maybe, white liberals won't leave people of colour disappointed this time around.
Register for free to continue reading
Registration is a free and easy way to support our truly independent journalism
By registering, you will also enjoy limited access to Premium articles, exclusive newsletters, commenting, and virtual events with our leading journalists
Already have an account? sign in
Register for free to continue reading
Registration is a free and easy way to support our truly independent journalism
By registering, you will also enjoy limited access to Premium articles, exclusive newsletters, commenting, and virtual events with our leading journalists
Already have an account? sign in
Join our new commenting forum
Join thought-provoking conversations, follow other Independent readers and see their replies