I voted for Jeremy Corbyn last time round – but here's why I won't do it again
For Labour members, many still reeling from last year's brutal election defeat, electoral disaster is unthinkable. Yet with Jeremy Corbyn, it appears inevitable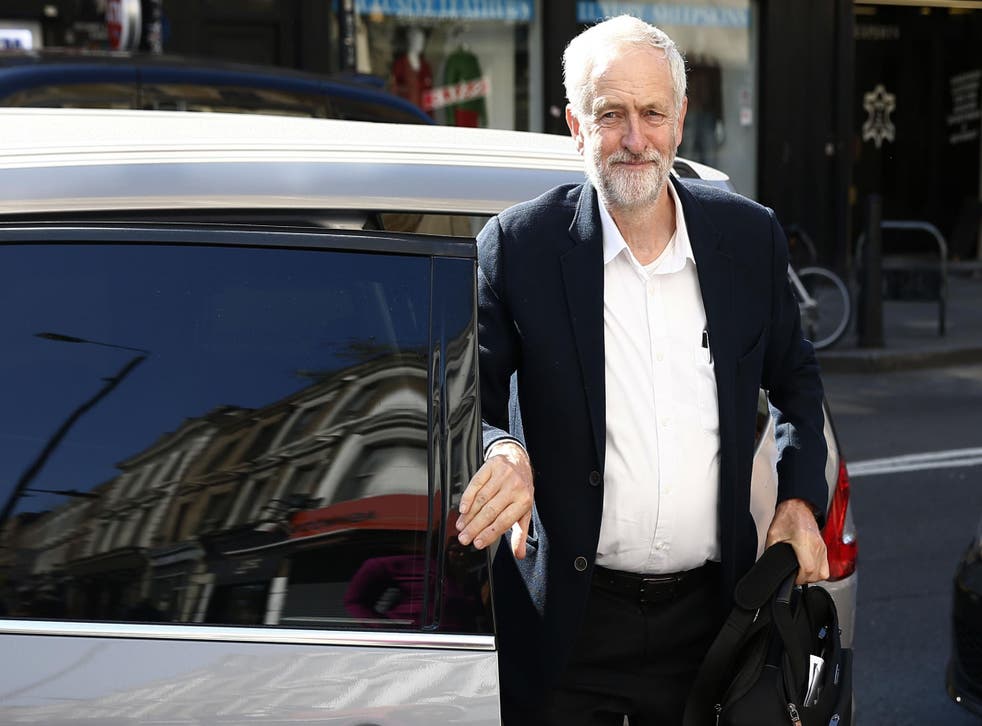 Labour's previous leadership contest, now over a year ago, inspired me to vote for Jeremy Corbyn as a "registered supporter". His unique and honest style of politics was refreshing and seemed to be what the Labour Party desperately lacked. So when he won that election by a landslide, thousands of Labour members and supporters across the country – me included – couldn't wait to see what this relatively unknown MP had to offer.
However, since that election, with Corbyn's leadership abilities having been properly tested, it has become clear that what he has to offer is uninspiring and wholly unconvincing.
Tales of incompetence stemming from Corbyn's team have emerged in recent months while his blatant lack of effective leadership has become apparent since he took over. One Labour MP, receiving treatment for cancer at the time, was supposedly given a position in the Shadow Cabinet without any notification, only then for Corbyn to sack her the next day after realising he had given her part of someone else's role. Corbyn's office blame this on "miscommunication". I say it is blatant incompetence. Even Richard Murphy, the creator of "Corbynomics" and a former economic guru to Corbyn, claims the leader has "no policy direction, no messaging, no direction, no co-ordination, no nothing."
Meanwhile, Corbyn misses glaring PMQs opportunities (for instance, he forgot to mention Iain Duncan Smith in the session immediately following Smith's high profile resignation), oversees shambolic reshuffles, and hides away from the media in times of difficulty. And a recent ComRes poll demonstrated that the public is more than aware of his inability to do the job. When up against Theresa May, only 13 per cent believe Corbyn is a strong leader, while Theresa May sits comfortably at 55 per cent. Meanwhile, 39 per cent believe Corbyn to be incompetent, while May reaches a mere eight per cent.
Perhaps more worryingly, voters believe Theresa May to be more principled than Corbyn by one percentage point, busting apart the claim that the Labour leader has a chance of beating the Tories in an election due to his principles and the appeal of his supposed down-to-earth genuineness. Terrifyingly, even 31 per cent of those who identified as Labour voters think May would perform better than Corbyn in office, with just over 40 per cent believing Corbyn could do a better job.
Labour leadership contest: Jeremy Corbyn vs Owen Smith

Show all 8
These statistics aren't just bad for the Labour Party; they're utterly devastating. No reasoned individual can argue that Corbyn stands a chance of winning an election faced with such damning figures. The public, especially following Brexit, crave strong and competent leadership, yet the evidence shows they believe Corbyn possesses neither.
Further, picture 2020, as Labour goes into the next election with Corbyn as the party's leader, and how incredibly simple it would be for the Conservatives to win yet another majority. The PR campaign practically writes itself: "75 per cent of Jeremy Corbyn's MPs do not support his leadership abilities, so why should you?" It is simply absurd to imagine a political party going into an election that vulnerable.
Owen Smith calls Corbyn 'a lunatic'
For Labour members, some still reeling from last year's brutal election defeat, such electoral disaster is unthinkable. Yet with Jeremy Corbyn it appears inevitable. As such, members and registered supporters must awaken to this reality. The Labour Party can still be saved, but only if it makes the measured and outward-looking decision to choose an electable candidate that stands a chance of beating the Tories in the next election, which may indeed be called before 2020.
However, if members and supporters vote to return Corbyn to power, and the party suffers an election defeat so completely catastrophic the thought of anything but Tory rule remains distant for over a decade, we will only have ourselves to blame. As members of the Labour Party, this is our decision to make. I hope, for the sake of millions of people up and down the country in desperate need of a progressive Labour government, we make the right decision and elect the only credible candidate in this fresh leadership contest: Owen Smith.
Register for free to continue reading
Registration is a free and easy way to support our truly independent journalism
By registering, you will also enjoy limited access to Premium articles, exclusive newsletters, commenting, and virtual events with our leading journalists
Already have an account? sign in
Register for free to continue reading
Registration is a free and easy way to support our truly independent journalism
By registering, you will also enjoy limited access to Premium articles, exclusive newsletters, commenting, and virtual events with our leading journalists
Already have an account? sign in
Join our new commenting forum
Join thought-provoking conversations, follow other Independent readers and see their replies