I'm a genuine Jeremy Corbyn supporter - which is why I don't think he should be on the ballot for Labour leadership
When a relationship turns tired and stale, sometimes the best thing for everyone is to stop trying to fix it and make a clean break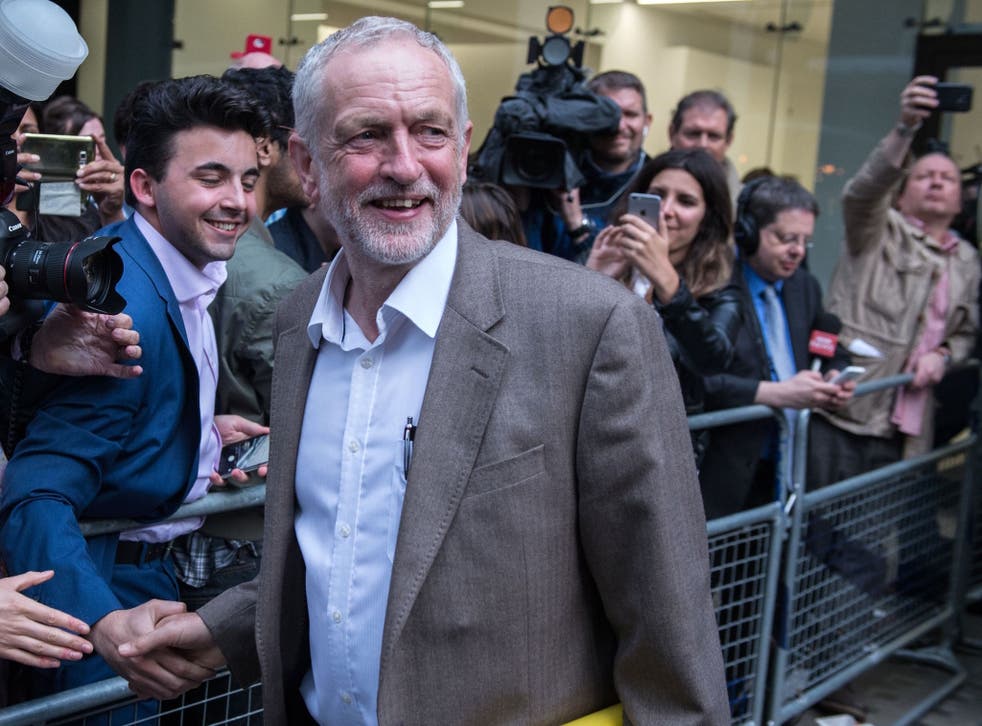 It was bad news that Jeremy Corbyn was allowed to stand in the Labour leadership race. And I say that as a genuine Corbyn supporter.
Why? Because his probable retention of the Labour leadership will be nothing but a poisoned chalice. He will always be looking over his shoulder knowing that a core of centrists are looking to stab him in the back given the slightest excuse. Yes, the PLP have said they will get fully behind whoever is elected leader - but didn't they say that less than a year ago when he was first elected?
Importantly, his hands will be tied on his most ambitious policies by the majority of unwilling centrists - policies like scrapping Trident or de-privatising the rail and energy industries. He might even be forced into the ultimate indignity of his party supporting bombing countries against his will. He'll try to prevent that, of course, but then someone like Hilary Benn will stand up and make a rousing speech about the nobility of killing our enemies, and it'll all happen anyway. What pacifist wants to stand at the helm of a ship like that?
Whatever anyone says to the contrary, Jeremy Corbyn will be leading a party that is deeply and incurably divided if he wins this leadership contest again, with no confidence or strength to really push forward – rather like an officer leading a bunch of mutinous privates over the top. "Yes, go on sir, we're right behind you. Oops, mind those machine guns, won't you?"
David Cameron makes comment about Corbyn being the Monty Python Black Knight
Such is the rather depressing future as it stands. But let's look at an alternative reality, one in which Corbyn was denied the right to stand automatically. Unable to put his name on the ballot, he would almost certainly be forced into splitting off from Labour and forming his own party, a party that would provide a clear focus for hundreds of thousands of Labour members and millions of other disaffected poor and young voters looking for a real alternative to "politics as usual". Perhaps he could call it the Unelectable Party in an ironic nod to his detractors. Only I suspect it wouldn't actually be as unelectable as its name implied.
This would be a party truly united behind one leader, free to push forward with the policies he and his supporters really want and support. Policies like halting the creeping privatisation of schools and the NHS. Policies like rebalancing the books through positive economic reform and taxes levied on the richest in society rather than austerity cuts to the poorest, the disabled and those on welfare. Policies like renationalising the rail and energy industries which, in polls, a majority of the public have said they are in favour of. Policies like scrapping Trident and re-investing the money into things like healthcare, children's centres and care for the elderly. He could even start implementing a vision for a foreign policy that involves compassion, understanding and talking to both sides, rather than listening to one and bombing the other (if indeed you choose to listen to anybody at all.)
The most ridiculous claims made about Jeremy Corbyn

Show all 11
By being forced into this split, Corbyn would be taking the initiative rather than handing it back to the centrist MPs who, with him as re-elected leader, could stage their own walk-out, leaving him looking like the weak and lonely leader of a failing party.
If this all sounds a bit like a marriage on the rocks, that's because it is. When a relationship turns tired and stale, sometimes the best thing for everyone is to stop trying to fix it and make a clean break. Corbyn has missed the chance to make that break. Now, instead of the one doing the leaving, he may be the one left behind.
Register for free to continue reading
Registration is a free and easy way to support our truly independent journalism
By registering, you will also enjoy limited access to Premium articles, exclusive newsletters, commenting, and virtual events with our leading journalists
Already have an account? sign in
Join our new commenting forum
Join thought-provoking conversations, follow other Independent readers and see their replies