If Jeremy Corbyn is so radical, why is he against progressive alliances and electoral reform?
The simple truth is that, like any party leader, Corbyn's political survival depends almost entirely on electoral domination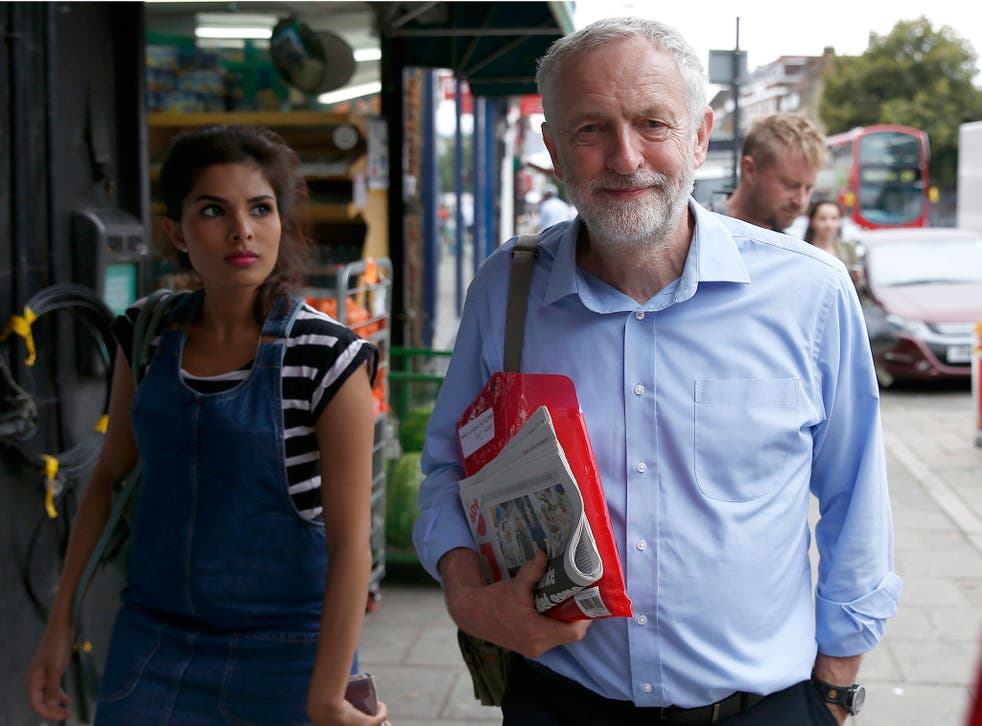 There is a huge democratic deficit in our country. Never has this been exemplified more glaringly than in last year's general election, in which the Green Party, hoping to capitalise on its recent 'surge', gained 1.2 million votes, yet returned only one MP. The first-past-the-post system is a source of disenfranchisement and political disillusionment, which, perhaps unsurprisingly, only the Conservatives and Labour seem to be great fans of.
But Jeremy Corbyn is different – that's what we're told. That goes some way to explaining expressions of adulation ranging from watercolour portraits to knitted mascots (one can't help but await the sudden overnight erection of a Colossus of Corbyn in some random town square).
Jeremy Corbyn supporters out in full force in Liverpool
Why, then, is he so utterly non-committal on precisely the kind of measures that would hand power back to the people, as he so often claims is his central objective?
There was widespread bemusement recently when Corbyn whipped his MPs to abstain on Caroline Lucas's PR bill. As ever, it proved impossible to obtain an explanation for this, either from Corbyn himself or from his adherents. There have been suggestions that he does indeed support electoral reform but nailing down his precise position is an insurmountable task.
The same applies to the notion of progressive alliances. While certain Labour MPs are outspoken supporters of this potentially ground-breaking concept, Corbyn this week rejected the idea of entering into an electoral pact with the Green Party, which could have seen the two parties identify key seats in which one or the other would not stand, in order to avoid a split in the left-wing vote. There is a bittersweet irony in the fact that on most issues, Corbyn could count on more solid support from Lucas and co. than from his 'kin' sat immediately behind him.
The most ridiculous claims made about Jeremy Corbyn

Show all 11
So, what lies behind Corbyn's reluctance to nail his colours to the mast on PR and progressive alliances? The simple truth is that, like any party leader, Corbyn's political survival depends almost entirely on electoral domination. Any policy perceived as a move towards ending the UK's status as a de facto two-party state would undoubtedly be met with fierce opposition by many Labour MPs and members alike. A leader in such a precarious a position as Corbyn can ill afford to be seen to advocate any policy which would redress an imbalance which currently favours their own interests.
Those of us with a less blinkered view of Jeremy Corbyn's progressive credentials can simply add electoral reform and progressive alliances to the litany of policies, proposals and principles that he opposes. Worryingly opaque, however, is precisely what the Labour leader proposes to do to remedy the rampant political disenchantment in our society. Corbyn is never more comfortable than when he is contradicting and countering. Unfortunately, that just isn't enough at a time of widespread yearning for progressive change and truly representative politics. In the name of democracy, it's high time that Corbyn extricated himself from the straightjacket of ballot-box supremacy and positioned himself as a champion of a political system fit for a 21st-Century progressive.
Join our new commenting forum
Join thought-provoking conversations, follow other Independent readers and see their replies