Jeremy Corbyn is cynically cherry-picking information in the Sergei Skripal case to further his own beliefs
When the Labour leader casts doubt on May's response or Russia's involvement, he does not do so as an objective commentator on geopolitics: he has a long record of opposing Nato and the West, and of supporting Russia – as does Seumas Milne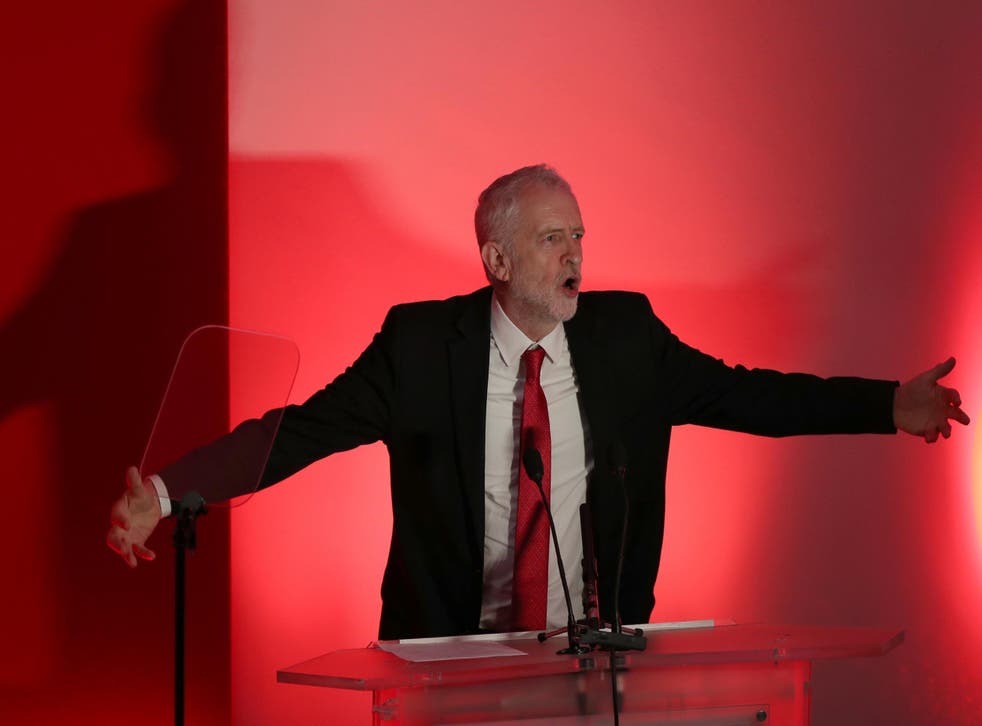 "These are things that don't necessarily need to be true. As long as they are believed." This was what Alexander Nix, the chief executive of Cambridge Analytica, told an undercover Channel 4 News journalist as part of an exposé into the murky world of data harvesting and alleged manipulation of elections. It could turn into the defining comment of our age – an epitaph for truth.
Facts, backed up by experts and statistics, have to queue up behind prejudice, conspiracy theory and distortion. In our new post-truth world, things that are believed matter more than facts. And this does not only apply in the controversy over Cambridge Analytica and Facebook, but in Jeremy Corbyn's response to the poisoning of Sergei and Yulia Skripal.
Here are the facts. The former Russian spy, who was described by the Kremlin as a traitor, and his daughter lie stricken in hospital more than a fortnight after being taken ill in Salisbury. Scientists at Porton Down, the chemical and biological weapons laboratory, have examined the substance and concluded that it is from the group of nerve agents known as Novichok, developed by Russia.
Russia election 2018: in pictures

Show all 27
Theresa May gave the Russian government 36 hours to explain whether the Salisbury attack had been carried out at the behest of Moscow or that it had lost control of its own chemical weapons – and either way Russia would be in breach of the Chemical Weapons Convention on the declaration of such agents. Vladimir Putin's government refused to respond to the Prime Minister's ultimatum. Meanwhile, Britain has the support of the US, Germany, France and other countries in saying Russia was responsible.
The Labour leader's response has not been so forthright. Last week, he urged the British Government not to rush to judgement on Salisbury. His most recent comment, on Radio 4's World At One on Tuesday, was this: "I asked the Russians be given a sample so that they can say categorically one way or the other" and he urged the British Government not to "shoot from the hip".
He also said: "Would I do business with Putin? Sure."
Corbyn, and his communications director Seumas Milne, ask for Salisbury to be put into context – specifically, the context of how Western intelligence got it wrong on Iraq and weapons of mass destruction, and how rushing to judgement in 2003 had been a mistake. Indeed, they were right about Iraq – in the sense that there was a rush to judgement, and that there were no WMDs, although it was the way the politicians reported the intelligence, not the intelligence itself, that was at fault.
John McDonnell: 'All evidence' points to Putin being responsible for Russian spy poisoning
It is cynical of Corbyn and his aides to use this week's 15th anniversary of the invasion of Iraq to support their equivocation over Salisbury. The comparison between Iraq and Salisbury is a feeble one: WMDs never materialised in Iraq; in Salisbury they are the reason why two people are fighting for their lives, a third is recovering in hospital, and hundreds of others were urged to follow decontamination procedures.
While the UK and US failed to get support in the UN for military action against Saddam Hussein, an international consensus is building against Russia over Salisbury.
Yet just as Corbyn asks for intelligence on Salisbury to be taken into context, he cannot expect his own position on Salisbury to be seen in isolation. When the Labour leader casts doubt on May's response or Russia's involvement, he does not do so as an objective commentator on geopolitics: he has a long record of opposing Nato and the West, and of supporting Russia – as does Milne. When Corbyn asks that Moscow be given a sample of the nerve agent "so that they can say categorically one way or the other", he makes clear that the arbiters of who authorised the first use of chemical weapons on the streets of Britain are not scientists at Porton Down, nor the British intelligence services, nor the British Government – but the Kremlin, and a president with a track record of distortion, manipulation and retaliation against his enemies. Corbyn's own opinion and background, rather than the cool-headed objective facts, set the scene for his position on Salisbury.
What is depressing is that some of his enthusiastic supporters will take Corbyn's equivocation on Russia and run with it. The conspiracy theory that, because Porton Down is only eight miles away from Salisbury, its scientists were responsible for the nerve agent attack, emerged from the Kremlin itself yet was picked up by Corbyn supporters on Twitter and Facebook. For them, why does the truth matter? These are things that don't necessarily need to be true. As long as they are believed.
Join our new commenting forum
Join thought-provoking conversations, follow other Independent readers and see their replies