Jeremy Corbyn's supporters are so dangerous they took over the Labour Party before they were even born
If you were cynical you might wonder if, despite their ability to reach out to people, Corbyn's opponents feel they'd be unlikely to beat him in a straight vote of members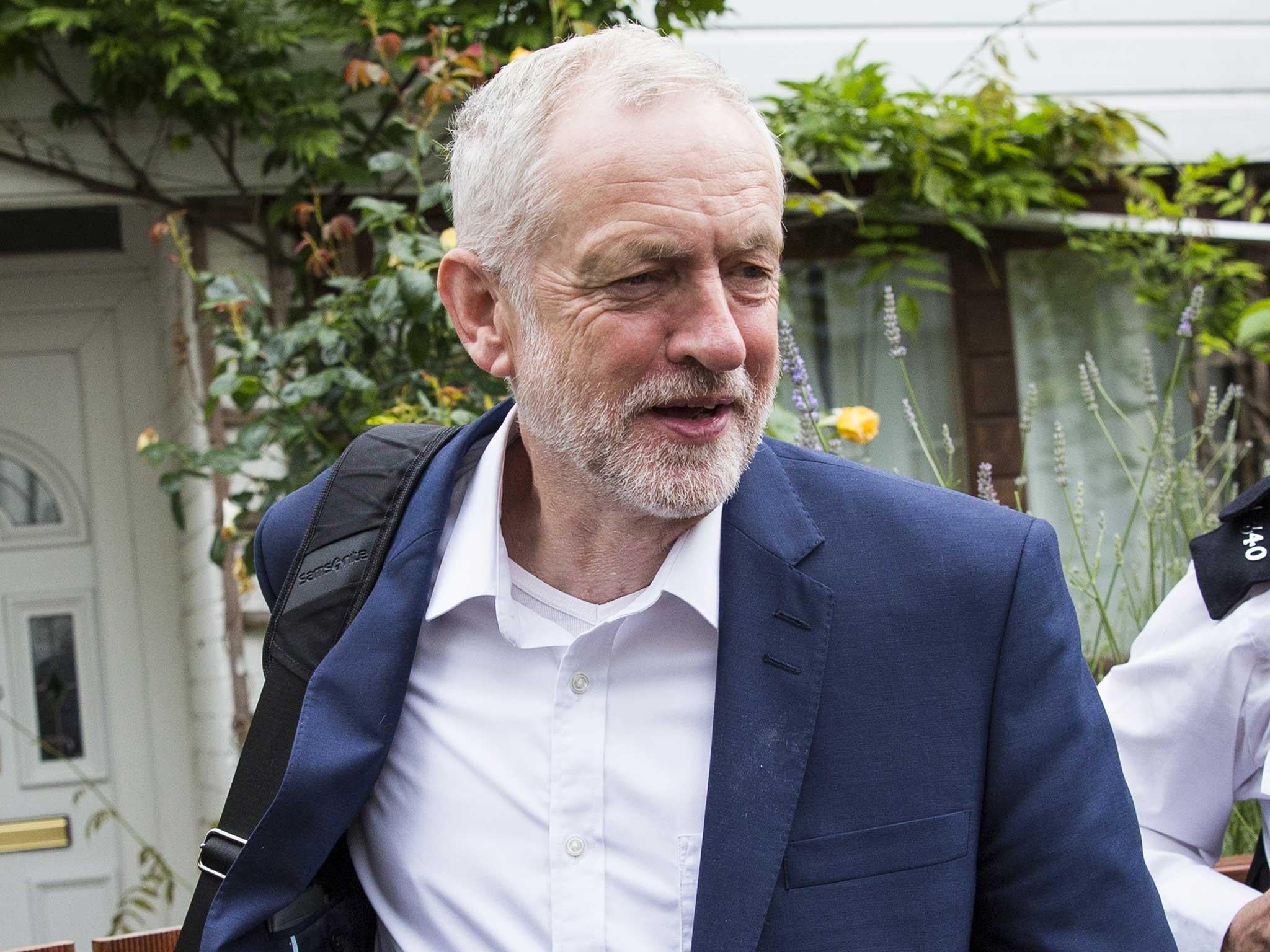 Angela Eagle launched her campaign to be Labour leader, she said, to bring peace to the Labour Party, just as she voted for war to bring peace to Iraq. If she ever sits next to you on a park bench and says "I've come here for some peace and quiet" – RUN.
Eagle claims that she could win a general election – and to be fair she might have a slight chance, as long as she's allowed to keep all the other parties off the ballot paper. She does have a gift for explaining her ideas, after all. Asked on the Today programme why she voted for the Iraq war, she said "I'm a Northern working class girl who understands the nuances of modern life."
That put the Chilcot report in its place. It was all very well Sir John writing millions of words about weapons inspectors and UN resolutions, but instead of that waffle he should have asked everyone if they were from the North. Tomorrow she'll be asked, "Why are you in favour of Trident?" and her answer will be "I've been to Manchester and understand the rules of table tennis."
The majority of Labour MPs say they have to overthrow Corbyn, because he "sits in his office and doesn't reach out to anyone." He was cheered by tens of thousands at last week's gala in Durham, and attracted crowds of several thousand during the first leadership contest, but that doesn't count as anyone compared to Angela 'U2' Eagle, or Owen 'crash the website as soon as tickets go on sale' Smith. Neither can they go out of the house without facing hordes of fans screaming "we love the way you abstain on Tory bills to cut welfare" and demanding selfies.
Dave Brown on Jeremy Corbyn
Show all 12
When Corbyn stood for leader, 200,000 people joined Labour and another 120,000 have joined in the last month. But, as MP Bob Marshall-Andrews said, "This is a return of the Trotskyists we had in the 1980s." Some people might dispute this on the grounds we might have noticed 320,000 idle Trotskyists over the last 30 years, and it seems odd that 120,000 of them who couldn't be bothered to join last year left it until now. They must be lazy Trotskyists.
A huge number of the new members are under 30, which shows how cunning they are; the last time they managed to infiltrate the Labour Party was before they were born, the Trotskyist menaces. It's obvious they've been breeding in a Trotsky farm, and every six months another 120,000 burst out. Soon they'll form a Red Army and take over other national organisations such as the National Trust and the South Devon Steam Railway. It would make more sense to claim the new members are all insects, so they won't be allowed to vote until a biologist has visited to check whether they would bring the party into disrepute by laying maggots.
The answer to Labour's problems is to keep changing the rules. If you were cynical you might wonder if, despite their ability to reach out to people, Corbyn's opponents feel they'd be unlikely to beat him in a straight vote of members, so their strategy is to make sure the vote isn't straight. For example, they're determined to reach out to more people, by scrapping the rule allowing supporters to vote if they register for three pounds, and raising the registration fee to £25.
This is far more inclusive, as everyone knows you reach out to more people with a product, if you make it over eight times as expensive. The hard-working families Labour has lost touch with, are sick of paying only three pounds for things. "These politicians", they say "don't understand how ordinary people have all got a spare 22 quid and we're fed up of not knowing what to do with it."
Tomorrow they'll announce 'We've decided voting for Corbyn is an Olympic sport, so anyone voting for him has to have a drugs test, and supply a urine sample to the NEC. Otherwise they will be barred from the election, because we take cheating very seriously."
A Labour donor will go to the High Court to argue that Jeremy Corbyn's supporters can only make speeches in Norwegian. Owen Smith will announce he's playing his joker which means his votes count double.
Jeremy Corbyn proved that he will always refuse to play by the rules at Cameron's last PMQs
But you have to feel for them because they've been trained, over 20 years or more, to believe opposition to the rule of wealth, the demands of big business and the engagement in unnecessary wars belongs only to a handful of outdated idiots. So if hundreds of thousands join Labour to challenge that idea, or if Labour loses almost every seat in Scotland to a party that disagrees, or millions of Americans support a radical socialist, they can't adjust. It's not their beliefs that need amending – reality must be wrong.
So they end up having to change the rules in 100 mad ways to stand a chance of beating someone who they say is unelectable in an election. They do this without mentioning one policy they stand for, and claim "It's not about Jeremy's policies, it's about his level of competence."
Then they prove their own competence by launching an attempted overthrow of the leader in which the entire party is reduced to a farce from the 1970s, until you expect Owen Smith's trousers to fall down as the vicar walks in and Angela Eagle to fall into a bucket of shaving foam, explaining: "I may be messy, but I know a man from Stockport and I understand how to use a bus timetable."
Join our commenting forum
Join thought-provoking conversations, follow other Independent readers and see their replies