After Brexit, what more can the older generation do to show their disdain for young people? Push out Jeremy Corbyn
The country is in utter crisis, and it feels like the opinions of a few career-minded MPs are more important than what inspired us to vote Corbyn in only nine months ago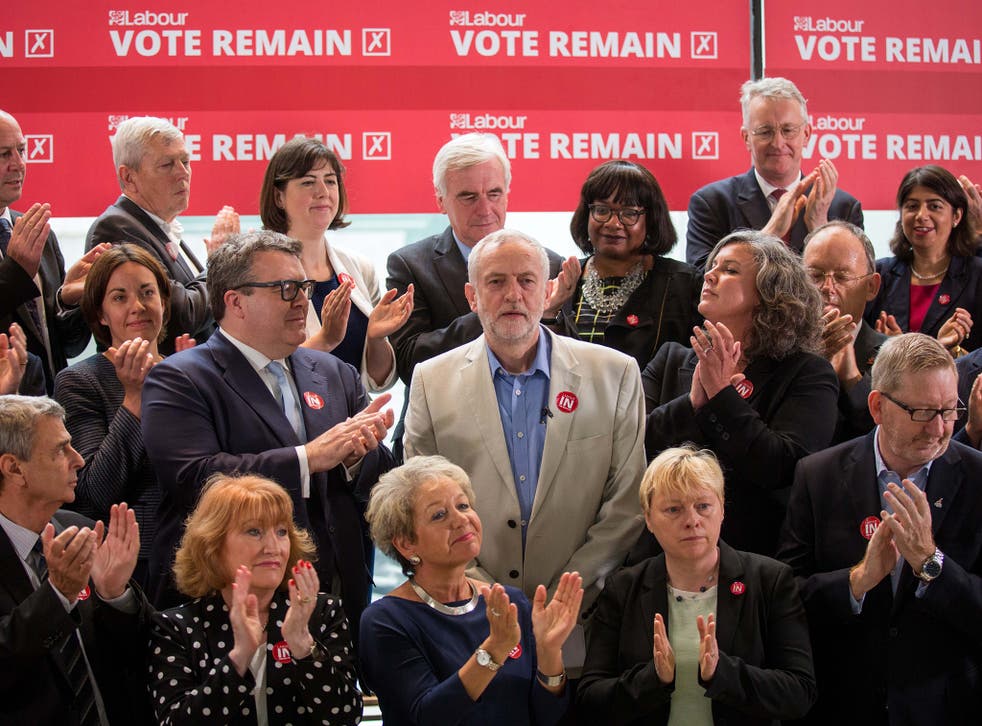 Just nine months ago Jeremy Corbyn was elected leader of the Labour party with an immense mandate. Though he received almost 60 per cent of the vote and finished some 170,000 votes ahead of his closest rival, the Labour leader has never had any real job security. Despite continuing to hold the support of the party membership, parliamentary elites in the Labour party have sought to overturn the democratic will of the people by ousting Corbyn because they don't like his style.
When Corbyn was elected last September the membership was euphoric. Young people had joined the party in vast numbers looking for something different, something they heard in his promise for a kinder, gentler new version of politics. After being dragged out of the EU by the vote of an older generation, young people may now lose the champion they invested in because of a parliamentary elite that is set on challenging those values. Under the last Labour government we were given tuition fees. Under Corbyn we have the promise of lower tuition fees, the reintroduction of grants and a leader who speaks directly to us. We cannot afford to lose that at a time when the future looks so uncertain.
The feeling among most young people who voted for Corbyn is: enough is enough. Corbyn has moved to replace the dissenters and has begun forming his new shadow cabinet. The membership remains rallied behind his leadership and continues to support his mandate. If the "bitterites" in the party want a leadership election then so be it: Corbyn will be elected again.
In an attempt at reasonable unity and a show of inclusion, Corbyn appointed his own opponents to the shadow cabinet – and now they have turned on him. When Hilary Benn called at 1am yesterday morning to say he had no faith in the Labour leader, it was clear there was time for serious internal change.
UK: Corbyn supporters rally behind Labour leader after Hilary Ben's dismissal
Today the Government's Finance Bill will go through the House of Commons and Labour's shadow secretary to the Treasury should have been debating it. Instead, she has resigned. Months of crucial work has been wasted and the Government's plan to cut corporation tax and capital gains tax may go unopposed due to a personality clash within the shadow cabinet.
The country is also in utter crisis. We do not have an effective Government, this morning share in RBS and Barclays were suspended from trading after tanking more than 8 per cent, and the currency continues to fall through the floor. At a time when the Labour party should be offering a bold plan to the country, all careerists can think about is attacking their own.
I've heard from a Labour source that is a well-organised coup – but those who have caused this crisis ought to be seriously ashamed. The Labour Party is a democratic socialist party that democratically elected Jeremy Corbyn to be its leader by its own members. The disdain that parliamentary elites hold for the ordinary member is toxic - and on a week where so many young people are reeling from the effects of Brexit, this feels for many of us like one step too far.
I fear for the future of the Labour Party if this coup goes ahead. There is sadly only one way that members will go if Jeremy is forced out, and that is away from the progressive force that Labour must be. The country needs us more than ever. It needs something different from the establishment-oriented same-as-usual politics that so many rejected at this recent referendum. Corbyn has been trying to deliver that difference with a vision of new politics, with the backing of thousands of members – it's dismaying to see a much smaller group of bitter MPs prevent him from doing so.
Register for free to continue reading
Registration is a free and easy way to support our truly independent journalism
By registering, you will also enjoy limited access to Premium articles, exclusive newsletters, commenting, and virtual events with our leading journalists
Already have an account? sign in
Join our new commenting forum
Join thought-provoking conversations, follow other Independent readers and see their replies