That's right, Jeremy Corbyn was making jam while #traingate bubbled away
As much as I empathise with Corbyn's need to make jam, under the pressure of all that freshly-picked soft fruit decaying, it fuels the impression that, at the most critical moments – such as during the referendum campaign – the Labour leader is absent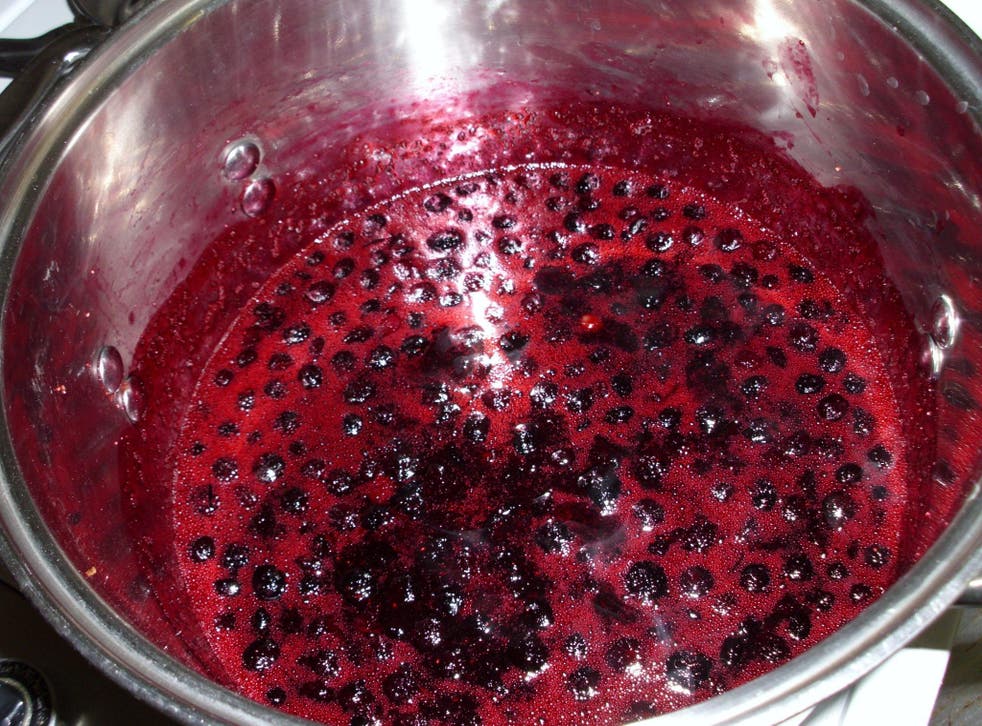 On Tuesday, as the traingate saga seemed to spiral out of control, Jeremy Corbyn spent one of the toughest days of his leadership making jam. This was the reason, we are told, aides were unable to contact the Labour leader for his response to Richard Branson casting doubt on his claims that he couldn't find a seat on a Virgin train last month. As confusion surrounded whether there were bags or children on unreserved seats or whether he had just wanted to sit with his wife, the Labour leader was at home, standing over a pan of boiling, steaming soft fruit, waiting for the setting point to be reached.
As a jam-making obsessive and fellow allotmenteer, I can identify with the Labour leader's determination to clear time for a late-summer preserving session. In fact, if Corbyn is anything like me, he will have had several days throughout the summer with the jam pan on the stove: adding lemon juice to help strawberry jam set in June, hanging a jelly bag from a cupboard door handle to let redcurrant juice drip through for 12 hours in July, and now, the late-August ritual of mixing together the darker fruits to keep the cupboard stocked for winter.
Jeremy Corbyn reluctantly answers question about Virgin Trains CCTV
For me, it was a blend of blackberries, raspberries and boysenberries – or, as I'm calling it, "Be Right Back". Corbyn's signature jam is understood to be apple and blackcurrant, a classic mix of sweetness and acid tartness, made from fruit grown at his north London plot. Apple and blackcurrant jam needs little help to achieve a perfect, gloopy set, as both fruits are high in pectin. I imagine this allows Corbyn to dial down the sugar, associated with profit and corporatist lobbying, for a more socialist spread. One who has sampled Corbyn's jam says it is very tasty, and I am not surprised. When I interviewed him during his first leadership contest last summer, we spent five minutes discussing our allotments and he sounded as obsessed as I am. Obsession makes for good jam.
When The Great British Bake Off returned this week, it was hailed as a much-needed continuation of soothing TV, following the Rio Olympics. We all need feel-good telly to take our minds off bad news, it is said. But while I agree that baking – and watching people baking – is good for the soul, making jam is even better. The smell of hot, boiling fruit and sugar pulls us back to our grandmother's kitchen. It needs time and concentration, diverting us from the tyranny of email, Twitter or, in Corbyn's case, the desperate press officer trying to get through on the phone. Cakes last for a week but jars of jam last for months. It may sound borderline-prepper, but there is something reassuring about a cupboard full of jam that will see you through the winter, and I think Corbyn knows this too.
Labour leadership contest: Jeremy Corbyn vs Owen Smith

Show all 8
But for how long can we put off bad news? The Olympics and Bake Off cannot undo Brexit, and Corbyn's jam-making session did not stop traingate turning into a full-blown fiasco before his apple and blackcurrant conserve had time to cool. It is arguable that he only made it worse, his silence allowing differing lines to emerge from his team while Twitter had a field day.
As much as I empathise with Corbyn's need to make jam, under the pressure of all that freshly-picked soft fruit decaying, it fuels the impression that, at the most critical moments – such as during the referendum campaign – the Labour leader is absent. Politicians need time out: David Cameron was fond of chillaxing, but he worked hard when he needed to. And judging by Corbyn's slightly scratchy response to journalists' questions about the Virgin incident the next morning, I wonder whether he should have delayed his preserving, promising himself maybe not jam tomorrow but jam this weekend.
Join our new commenting forum
Join thought-provoking conversations, follow other Independent readers and see their replies