Two years on from his election, I support Jeremy Corbyn because he continues to voice inconvenient truths
Like it or not, Jeremy Corbyn has fundamentally altered the discourse of British politics. He hasn't been scared to state that austerity isn't inevitable, terrorism is connected to foreign wars which Britain has contributed to, and police cuts make us less safe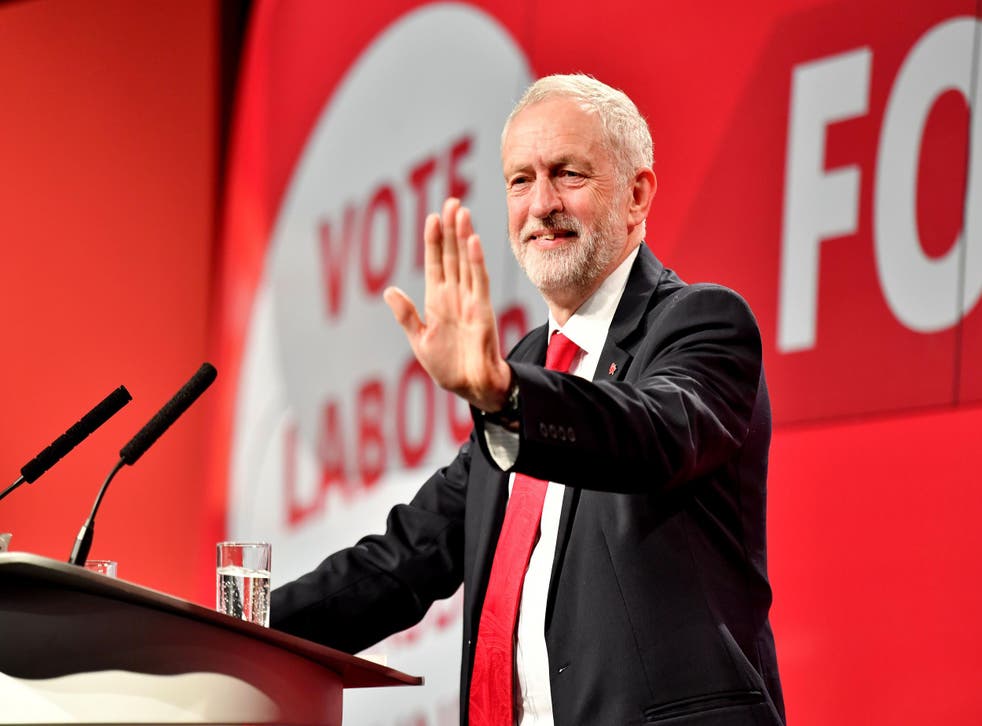 Two years ago today, Jeremy Corbyn was elected leader of the Labour Party. He won a landslide victory with 59.9 per cent of first-preference votes in the first round of voting, despite securing the lowest number of nominations from fellow MPs. Corbyn received more votes than any of the other candidates (Yvette Cooper, Andy Burnham and Liz Kendall) put together.
Since then, Corbyn has been transformed from an unkempt backbencher, quietly voting on the right side of history over Iraq, LGBT marriage, climate change and tuition fees, into a true statesman. He has proved himself more than worthy as Leader of the Opposition, combating the jeering and bullying behaviour of Tory MPs during Prime Minister's Questions with his characteristic dignity and control.
During the election campaign, he managed to clearly highlight Theresa May's contempt for the public she's expected to serve, simply by doing what he does best – connecting with people. On each campaign stop, he spent time talking to people of all ages, from all backgrounds and walks of life, unfiltered and with clarity and compassion.
As Theresa May's presidential-style election campaign descended into an embarrassing farce during the general election she promised not to call and then did, and as she refused to even debate Corbyn face-to-face, young people and first-time voters gained a renewed sense of purpose and energy. The disillusioned and the disinterested were revitalised by the prospect of a Labour government. The tireless campaigning of Labour activists all over Britain saw Labour take back historically Conservative seats like Canterbury and gain 40 per cent of the popular vote.
Jeremy Corbyn hands out free food at food bank
The next morning, many seasoned political pundits were forced to acknowledge that they hadn't been listening to voters and they hadn't been listening to the alternative Jeremy Corbyn offered. They'd been stuck in the past, insisting that there was no way Corbyn could be elected while ignoring the basic facts about actual voters in 2017.
In the aftermath of the devastating terror attacks in Manchester and London this year, Corbyn was brave and principled enough to acknowledge the inconvenient truth that Britain's support of foreign wars is inextricably linked to the rise in terrorism at home. His sobering assessment that Conservative cuts to policing have left us vulnerable was worth more than any empty platitudes from Theresa May, who presided over these cuts as Home Secretary.
Like it or not, Jeremy Corbyn has fundamentally altered the discourse of British politics. In 2015, he stood for Labour leader on a clear anti-austerity platform. He tore the wool from our eyes regarding the supposed "inevitability" of brutal welfare cuts and benefit sanctions.
Theresa May: Corbyn continually asks for money to be spent on "this, that and the other"
He exposed austerity as the ideological decision to place the burden of the global banking crisis and subsequent recession on the shoulders of the most vulnerable people in our society, and presented a fully costed, economically viable manifesto in the 2017 general election that would eradicate the need for cruel and unjust austerity measures.
Jeremy Corbyn might not be in Number 10 yet, but I'm proud to have voted for him in two leadership elections and for a Labour government under him in this year's general election. Britain needs a leader with Corbyn's principles, his vision and his unwavering sense of compassion.
Forget bigoted throwbacks like Jacob Rees-Mogg, who uses Catholicism to justify the idea that women who have been raped shouldn't get abortions. Corbyn is our Prime Minister in waiting. Bring on the next general election.
Register for free to continue reading
Registration is a free and easy way to support our truly independent journalism
By registering, you will also enjoy limited access to Premium articles, exclusive newsletters, commenting, and virtual events with our leading journalists
Already have an account? sign in
Register for free to continue reading
Registration is a free and easy way to support our truly independent journalism
By registering, you will also enjoy limited access to Premium articles, exclusive newsletters, commenting, and virtual events with our leading journalists
Already have an account? sign in
Join our new commenting forum
Join thought-provoking conversations, follow other Independent readers and see their replies