Believe Tories when they say a 'trickle down economy' will help women – or get on board with Jeremy Corbyn's actual solutions
The under-use of women's skills costs the UK economy between 1.3 and 2 per cent of GDP every year. We need more than austerity policies backed up by empty Conservative rhetoric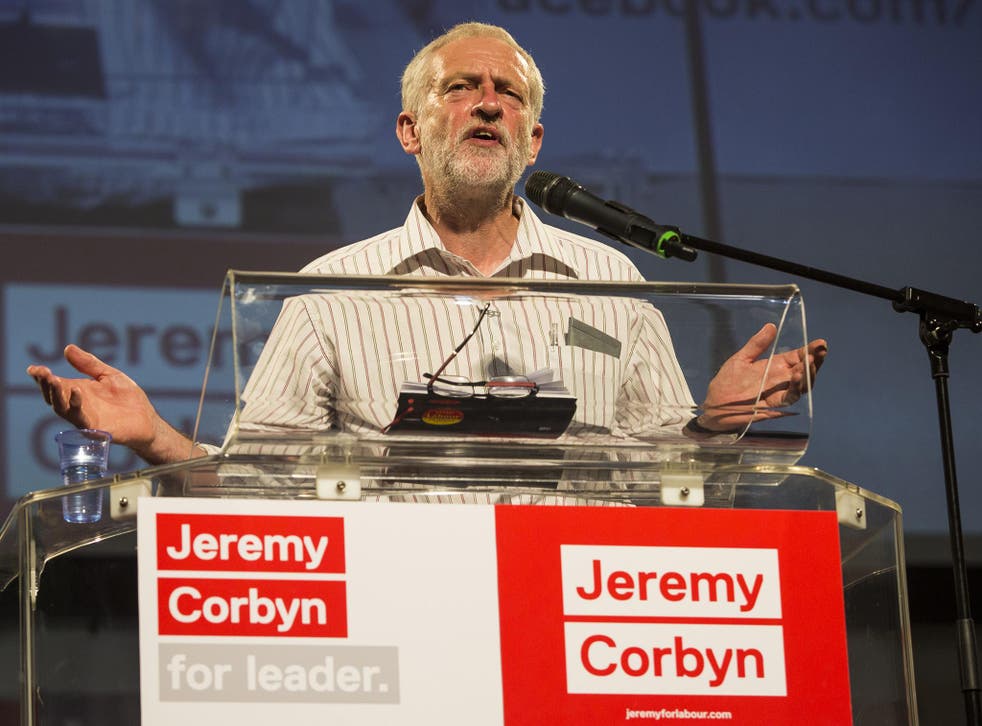 Since 2010, 86 per cent of welfare "savings", or cuts as they are properly called, have come at the cost of women. And by 2020, female lone parents and single female pensioners will have experienced the greatest drop in annual living standards. It's clear that Tory policy has been an attack on women.
These cuts go deeper than economics. The housing crisis has been caused by a sell-off of council homes, a failure to regulate rents, and a failure to build decent homes. For property developers, big business and buy-to-let landlords, the crisis is an opportunity to make unprecedented profits. For many women all over Britain, the lack of affordable and stable housing traps them in abusive relationships.
Much of what oppresses women is simply accepted as "normal". Women are found vastly disproportionately in the 5 Cs: Catering, Cleaning, Caring, Cashiering and Clerical work, but are significantly under-represented in science, technology, engineering and mathematical occupations. In these professions, women represent just 14 per cent of the workforce.
Improving women's access to better paid jobs is not just good for them as individuals. Collectively eradicating the gender pay gap would be good for our society and our economy. The Women and Work Commission has estimated that the under-use of women's skills costs the UK economy between 1.3 and 2 per cent of GDP every year.
Women in Britain in 2016 are on average still paid 18 per cent less than their male colleagues – and low pay for women, like all low pay, is wasteful. When lower paid workers are given increases in their salary, they tend to spend within their local economies – which ends up improving the local areas where they live. In other words, if the gender pay gap were closed, then women would spend it – in fact, it would bring an extra £41bn into the economy every year. An equal society for women would be one that works for millions, not just millionaires.
So how do we go about solving these social problems and bolstering women's equality in society? Politicians have to commit to concrete policies – and it's clear that Conservative policies do little but impact negatively. This is where Jeremy Corbyn's women's policy, announced this week, impressed me.
Labour leadership contest: Jeremy Corbyn vs Owen Smith

Show all 8
Much of the inequality suffered by women arises from casual sexism that, as well as abuse online, can easily escalate into sexual harassment and violence. A commitment to mandatory sex and relationships education in all schools is precisely the way to challenge stereotypes and empower girls. Both girls and boys need to learn about how healthy relationships work and how unacceptable discrimination is. The curriculum should enable every girl to think about what she could do, not just what society might think she should do.
Austerity has driven living standards down for all, but women are at the bottom of the pile. Women need change: fair and equal pay, decent housing, an end to the privatisation of the NHS and access to decent mental health services – and of course reproductive health services.
Strong and effective trade unions with equality reps in workplaces given statutory rights and of course the removal of a fee for access to employment tribunals would go a long way to ensuring fair workplaces for women and for all workers. An end to exploitative zero-hours contracts would significantly help women. So would putting the "public" back into our services and ending public sector cuts. It would be a lifeline for so many women, who make up the majority of public service users.
All of these policies were included in Corbyn's announcements – policies that seem to promise real and concrete change, rather than paying lip service to "the economy" and how strengthening it will somehow have a "trickle-down effect for everyone". When you look at it that way, is it any surprise the Labour leader is set, according to the latest YouGov poll, to be re-elected with a mandate that includes 67 per cent of women within the Labour movement?
Join our new commenting forum
Join thought-provoking conversations, follow other Independent readers and see their replies