As a political campaigner, I've seen how vulnerable people like Jo Cox have become in recent weeks
The language directed at our youngest campaigners, many of them female, has been threatening and violent. It frightened me – and I've been active in politics for a decade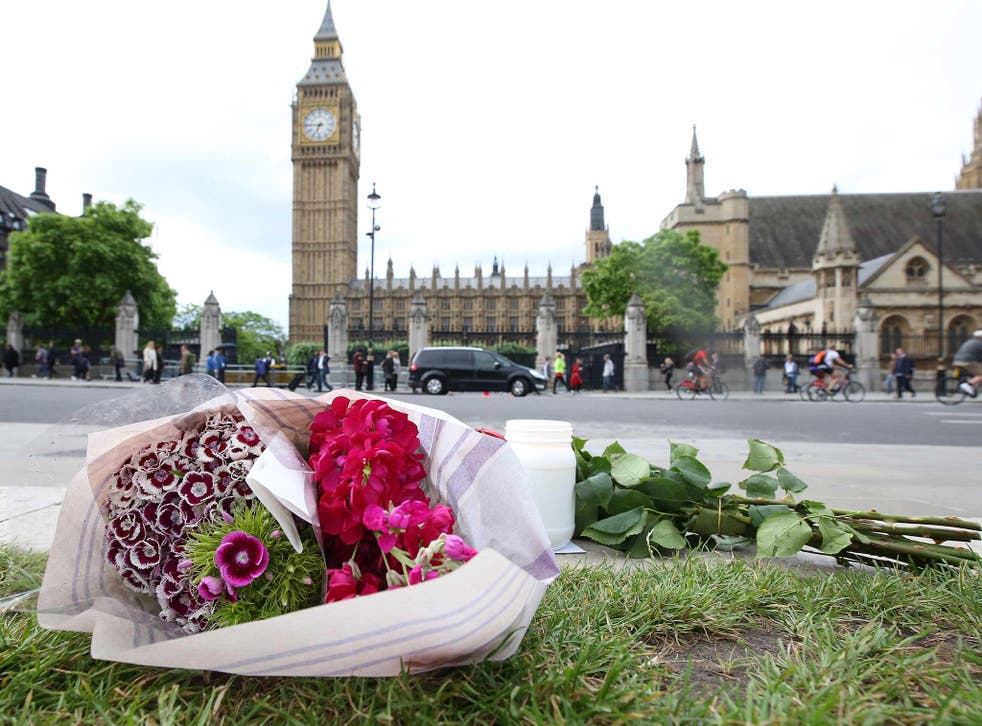 This morning, as we mourn the untimely and shocking death of Labour MP Jo Cox, we cannot know exactly what motivated the brutal attack on her as she went about her job, serving her constituents and her country.
But what we can reflect upon is the potential vulnerability of politicians and campaigners and the changing mood in British politics – a change for the worse that has shocked and frightened me in recent weeks.
Only 1 per cent of people are members of a political party and the number who go on to hold public office is far lower. Being active in politics is a brave, responsible and selfless thing to do, whichever side of the fence you are on. There is a huge shortage of candidates willing to put themselves forward, to go through public grillings and to being held personally accountable for decisions that affect hundreds or thousands of people.
Being involved in politics, from campaigning in your community to standing as a councillor or MP, is putting yourself out there. Sadly, that means making yourself vulnerable too. But it is a right and a responsibility that makes our democracy what it is – something I will always defend.
Birstall Reverend on Jo Cox
As a campaigner for Britain Stronger in Europe, and as a former councillor, I have noted how public debate has deteriorated in recent weeks and years; how respect for public office has waned; and – an insight that feels disturbingly prescient this morning – how much more vulnerable those who choose to engage in politics have become.
For the last few weekends, I have been campaigning at the Stronger In stalls hosted by towns around the south west of England. The language directed at our youngest campaigners, many of them female, has been threatening and violent. It frightened me – and I've been active in politics for a decade, stood for election, and been elected.
Jo Cox tributes - in pictures

Show all 20
Yes, I've had some scary constituents I worried about having access to my address and telephone number. But now, after the death of Jo Cox, and as a young woman who campaigns day in and day out, I fear for our politics.
Six weeks ago, when I was volunteering, a man compared the EU to Hitler. I was shocked. "How ridiculous," I thought. Then last weekend we were called traitors and threatened with execution by passers-by.
After hearing of yesterday's tragedy, I mentioned to a man in the bus queue some of the language campaigners had been subjected to and how vulnerable they had felt. He response was, "Well don't volunteer then". None of us volunteer to be violently abused; we do so because we are motivated to help others. I'm sick of people saying, "gosh, you must have thick skin". That's not the way it should work.
This change of attitudes worries me greatly and has consequences, not least for social cohesion. We must all be measured and reasoned in our arguments or unreason will rule.
In the tributes paid to her, Jo Cox has been described as "accessible and willing to listen". Is that not the very definition of what an effective member of parliament should be? Yet, today, it is so much harder than ever to be the best of parliamentarians. I chose to speak out on this because I object to staying silent. I will not stay silent on politics. We can all change the tone of political discourse, and protect those who put themselves forward to represent others, by using our voices, in measured and balanced debate, and by refusing to be shouted down
Register for free to continue reading
Registration is a free and easy way to support our truly independent journalism
By registering, you will also enjoy limited access to Premium articles, exclusive newsletters, commenting, and virtual events with our leading journalists
Already have an account? sign in
Register for free to continue reading
Registration is a free and easy way to support our truly independent journalism
By registering, you will also enjoy limited access to Premium articles, exclusive newsletters, commenting, and virtual events with our leading journalists
Already have an account? sign in
Join our new commenting forum
Join thought-provoking conversations, follow other Independent readers and see their replies