Labour forgot towns like mine, and that's why I lost my seat. It's time to start listening again
People in Leigh needed a promise of hope, self-determination and self-confidence – not entitled leaders who thought they know best, writes former MP Jo Platt
Thursday 19 December 2019 10:48 Comments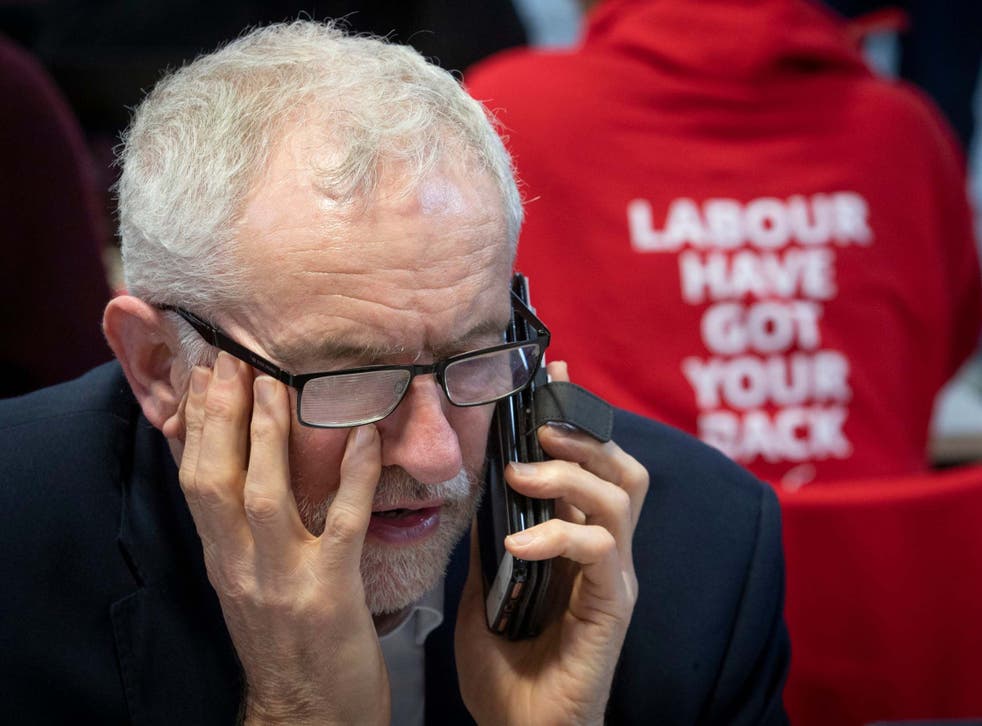 When I was first elected to represent Leigh in Greater Manchester in 2017, many assumed I'd have a job for life. Voters in this former mining community have trusted Labour to stand up for them for almost 100 years. However, from the moment of my election, I could feel the electoral tectonic plates gradually shifting.
Being at the count on Thursday and hearing the result read out – in a seat that was long regarded as safe as houses for Labour – was heartbreaking.
It was heartbreaking for our party and the direction we have travelled in, but most of all, for those people in Leigh who I met on the doorstep with tears in their eyes as they explained why they desperately needed a Labour government.
With a Tory majority now secure, our process of reflection should be extended, with an interim leader to allow some headspace before a leadership election. We cannot allow a rerun of the rushed 2015 leadership contest. The party is too fragile for that.
We need a leader who understands how we must reform the party. We are not a one-size-fits-all party. We are not just a London- or metropolitan-focused party. We are a party representing communities with unique identities.
General election 2019: How the night unfolded

Show all 27
For years Leigh has been neglected, ignored and betrayed. People there feel anger and resentment, and a lot of it is directed at Labour. As I found throughout the campaign, once you peel off the Brexit and Corbyn plasters, you find a community left powerless and desperate for someone to blame.
My constituents felt nobody seemed to understand, despite my own working-class background and despite my vote for the Brexit deal in November.
We saw this in 2016 when anger was directed at a distant, disconnected European Union. To our community, remain meant "remain the same" when we were desperate for change. And now that anger has been directed at their Labour MP.
The decline of Labour support in seats like Leigh has been years in the making. Brexit certainly did not disconnect them from Labour; it just vastly accelerated a process well underway. "Why would we vote remain – what has the EU ever done for us?" turned into: "Why would we vote Labour – what have they ever done for us?"
Some of that anger is justified. In government, Labour did incredible work to invest in education and healthcare. but we never saw the place-based investment needed to rebuild towns left reeling from deindustrialisation.
For the Labour party to regain the steadfast support of towns like Leigh, we cannot be so short-sighted to believe it just needs Brexit sorted or Corbyn replaced. It goes far deeper than that.
In "heartland" seats, it's not just about spending; it's about our values, about selling a vision of hope, self-determination and self-confidence that resonates with people utterly demoralised and disengaged.
Leythers hold their town as close to their hearts as their family. They want a government that has their back to enable local regeneration from the grassroots, rather than simply slow-dripping transformation from above without any local control.
Towns like Leigh may be demoralised, but they certainly haven't lost their pride or their strong sense of local identity. Labour must protect and support these values to regain their trust.
So my advice to colleagues as I leave parliament is to listen to the people. Our party is viewed as entitled and elitist because key figures within the party are entitled, and have expressed their "we know best" attitude for far too long.
The Labour party stands on the shoulders of those we are there to serve. Unless we return to our roots, our movement will remain in jeopardy – and we will let down those we are there to represent.
Jo Platt was the Labour MP for Leigh from 2017 to 2019
Register for free to continue reading
Registration is a free and easy way to support our truly independent journalism
By registering, you will also enjoy limited access to Premium articles, exclusive newsletters, commenting, and virtual events with our leading journalists
Already have an account? sign in
Join our new commenting forum
Join thought-provoking conversations, follow other Independent readers and see their replies