You need to stop saying Joe Biden has dementia
I get it — Trump has lowered the bar of public discourse. But there are very good reasons why this shouldn't be your port of call, and they go all the way back to Ronald Reagan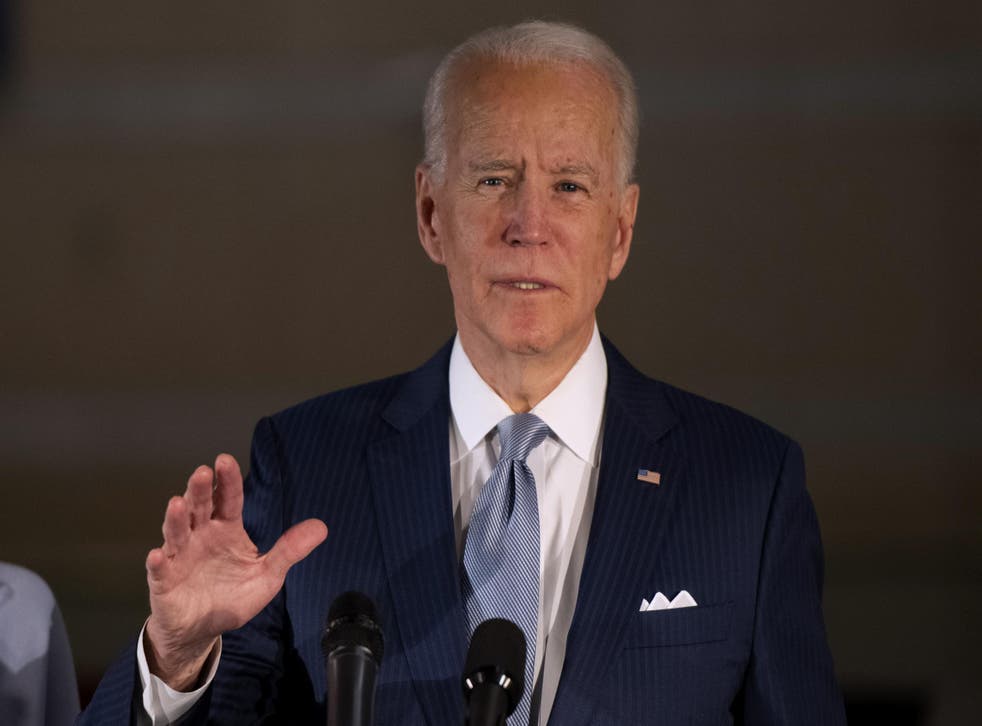 Former Vice President Joe Biden is known as a loveable gaffe machine — an unofficial title made possible by his many public blunders and the privilege of having those lapses viewed as endearing rather than disqualifying (a privilege exclusive to rich white men). But as the 77-year-old looks more and more to be the eventual Democratic nominee for president in the 2020 election, pundits, voters, and political rivals are using his so-called "goofs" to shamelessly question his cognitive abilities — a practice that is not only ableist, but grossly negligent.
At a time when the world is facing the ramifications of a global pandemic — and we are forced to seek reassurance from a president who is pretending to be some kind of medical savant while outright lying about a very real, very serious public health threat — the last thing we need is people making unfounded accusations about someone else's health.
Sadly, irresponsibly questioning a politician's medical status is nothing new. In 1984, concern about then-President Ronald Reagan's mental facilities emerged. After his first debate with Walter Mondale, during which he appeared "confused," the chair of the Democratic Congressional Campaign Committee said Reagan was "showing his age". And during Roger Stone's indictment, plans to utilize WikiLeaks to question Hillary Clinton's mental health during the 2016 presidential election were revealed, which included accusations that the former Secretary of State had had a stroke and had a failing memory.
But President Donald Trump has undoubtedly lowered — if not entirely removed — the bar from which we measure and uphold respectable public discourse in this country. In 2014, Trump questioned the mental health of then-President Barack Obama as he steered the country through the Ebola crisis, saying via Twitter: "There's something seriously wrong with President Obama's mental health" and calling him a "psycho."
As a result, Trump himself has been the target of allegations about his mental health. George Conway, husband of White House advisor Kellyanne Conway, has accused the president of mental decline on numerous occasions, saying he's not presidential but "mentally unwell." Multiple media outlets, including The New York Times and USA Today, have published articles calling for Trump to be removed from office because he's "psychologically unfit," and in truly unprecedented fashion, 350 mental health professionals submitted a letter to Congress last year claiming that the president's mental health was deteriorating.
Eric Trump says 'they would invoke article 25 against my father if he acted like Joe Biden'
So, accusations regarding Biden's mental health are neither surprising nor new, but more of the same — a consequence of the standards we once held our public officials to deteriorating entirely. Fox News senior political analyst Brit Hume claimed Biden was losing his memory and "getting senile." Donald Trump, Jr claimed Biden was exhibiting signs of Alzheimer's or dementia. And just like President Trump claimed Hillary Clinton "didn't have the stamina" to be president in 2016, he has claimed Biden lacks the stamina to be president in 2020.
It's easy to paint these political attacks wrapped in faux-concern for someone's health as nothing more than the nature of the beast — a byproduct of ruthless campaign strategies that, at least in recent years, have proved successful. But they are not. They are ableism born out of laziness, as well as another example of our country throwing people with disabilities, both physical and mental, under the proverbial bus instead of taking a hard look at society's moral failings.
Just like our elected officials like to blame mentally ill people for mass shootings and the epidemic of gun violence we're currently experiencing, political talking heads, politicians, and some voters would rather demonize mental and physical conditions experienced by millions of Americans than look at the root cause of our political leaders' questionable actions.
Mental illness is not why President Donald Trump ordered immigrant children be forcefully separated from their parents and put in cages. Alzheimer's or dementia is not why former Vice President Joe Biden accidentally said "poor kids are just as bright as white kids." Experiencing a mental health disorder — like post-traumatic stress disorder, depression, or anxiety — doesn't mean a person is automatically unfit to hold public office, nor should it disqualify or hinder someone with those issues from running. That much was made evident by Seth Moulton, who ran for president after disclosing his experience with PTSD. Neither should a physical impediment, like Biden's life-long stutter — a target of right-wing ire used to attack his mental and physical health — be seen as a detriment to public service.
One in five American adults experience mental health issues. One in four American adults has a disability that impacts their daily life. When stigma has been cited as a barrier to care, compassion, and improved public understanding, we need leaders who do not jump to gross accusations about a person's mental or physical health. Instead, we need those in positions of power and people with seemingly unlimited access to vast public platforms to conduct themselves with integrity, as well as rely on the knowledge of actual medical professionals.
Register for free to continue reading
Registration is a free and easy way to support our truly independent journalism
By registering, you will also enjoy limited access to Premium articles, exclusive newsletters, commenting, and virtual events with our leading journalists
Already have an account? sign in
Register for free to continue reading
Registration is a free and easy way to support our truly independent journalism
By registering, you will also enjoy limited access to Premium articles, exclusive newsletters, commenting, and virtual events with our leading journalists
Already have an account? sign in
Join our new commenting forum
Join thought-provoking conversations, follow other Independent readers and see their replies