Two of John Worboys' victims just won a human rights case that reminded me why I came to feminism in the first place
I came to feminism partly because of police failures. During the 1970s and into 1980, Peter Sutcliffe, known as the Yorkshire Ripper, killed at least 13 women and left seven others for dead. Complacent police officers overlooked vital clues, and inadequate technology was used to collate the thousands of interviews and intelligence reports they gathered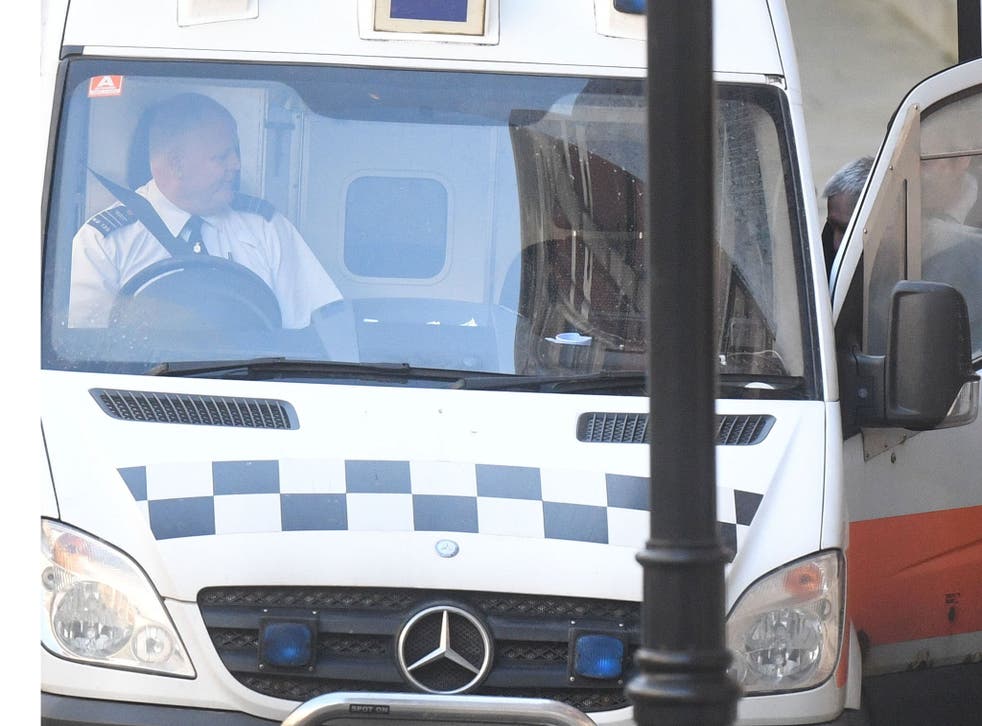 This morning, the Supreme Court ruled that the Metropolitan Police breached victims' human rights by failing to properly investigate black cab rapist John Worboys' crimes. A number of Worboy's victims had reported him years before police finally arrested him. What a disgrace that the victims of sexual violence had to fight for the right to be taken seriously.
The two courageous women who brought the case, known as DSD and NBV, were raped by John Worboys in 2003 and 2007. When they reported the attacks, police did not believe them. Worboys was able to continue attacking women until 2009. Today's ruling means that police have a duty under the Human Rights Act to properly investigate serious crime. For the female victims of male violence this is a particular victory – we are so often disregarded and treated like scum by very the people paid to protect and serve us.
This four-year battle by the two women will have felt interminable – having been disbelieved and treated appallingly when they reported this prolific sex offender – they have been robustly challenged by lawyers acting for the Met. Theresa May, who would have us think that she is committed to tackling male sexual violence and abuse towards women, even took the side of the Met when the women first took the legal challenge.
UK news in pictures

Show all 50
I came to feminism partly because of police failures. During the 1970s and into 1980, Peter Sutcliffe, known as the Yorkshire Ripper, killed at least 13 women and left seven others for dead. Complacent police officers overlooked vital clues, and inadequate technology was used to collate the thousands of interviews and intelligence reports they gathered. Victims were duly divided into deserving and undeserving women. They failed to listen to one of Sutcliffe's surviving victims: a 14-year-old girl who had had a good look at the man who chatted to her about the weather before striking her about the head several times with a hammer. When the girl reported the attack, she saw the photofits compiled by other survivors and told police it was the same man. They dismissed her because they had convinced themselves that the Ripper would only target women in street prostitution.
The men of Yorkshire knew fine well that the police had royally messed up. "Ripper 12, police nil", was one particular jibe (prior to Jaqueline Hill's murder) during Leeds United football matches where the police were penalising unruly fans.
In 1988, Judge Michael Fox ruled that Doreen Hill, mother of Jacqueline, was not entitled to damages from West Yorkshire police, on the grounds that the police did not owe a duty of care to the victims of criminals that they failed to catch, even if they were negligent. This decision was upheld by the House of Lords the same year.
Irene Ivison, who died in 2000, had also tried to sue the police for negligence. In 1993, her daughter, Fiona, was murdered at the age of 17 by a punter, having been exploited into prostitution by her older "boyfriend". Ivison had not known that Fiona had been prostituted for three weeks before her death, although she had spent the previous three years battling with police and social services to try and stop the abusive relationship in which her daughter had been involved since the age of 14. At the time of her death, Ivison was preparing to take South Yorkshire police to court.
Today's ruling means the police can be held to account by victims when they significantly fail in their duty, and be required to change their daily policy and practice. I have been let down by the police, when beaten up in a nightclub by a group of fascists back in the 1980s. When I walked into the police station to report it, with a broken nose, two black eyes, and blood all over my shirt, I was told to "go home and clean up" and advised to stay away from "queer clubs" in the future.
Had police done their jobs, Jaqueline Hill would be 58, and may have have realised her dream and become a probation officer, doing her bit to keep victims of crime safe.
Irene Ivison would be into her 70s, and enjoying the grandchildren she never got to meet. Her daughter's pimp would have served time in prison, rather than going on to abuse many other girls.
Scores and scores of women would have not been drugged and raped by Worboys, and avoided the terror and trauma that is now a feature of their daily lives.
Police think they can get away with treating victims of male violence like dirt because they can. Or rather, they could. Time's up.
Join our new commenting forum
Join thought-provoking conversations, follow other Independent readers and see their replies