All my life I thought I was a gay man – but according to Juno Dawson in Attitude today, I'm actually a trans woman
'A lot of gay men are gay men as a consolation prize, because they couldn't be women,' says Dawson, while apparently unaware that that forms the basis for the violent oppression of gay men in Iran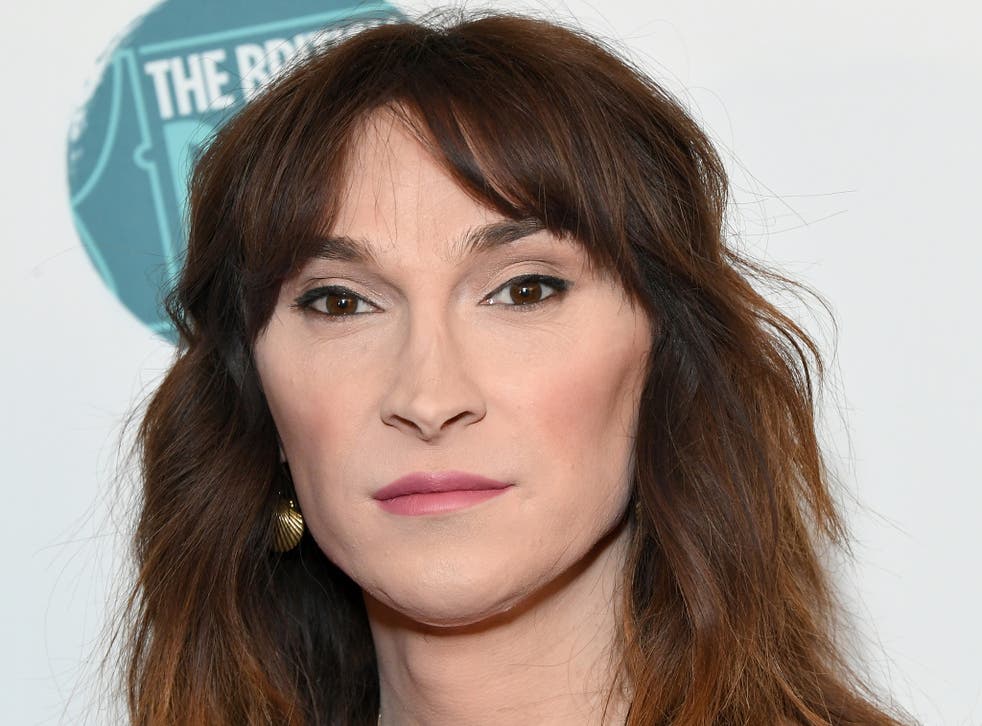 I remember the first penis that I ever saw in the flesh (other than my own, of course). I must have been around eight or nine years old, and we had been taken by our youngish male teacher to the leisure centre for a special swimming lesson, the outdoor pool at school having succumbed to autumnal leaves and general sludge. Having no designated area for teachers to change, our teacher was compelled to change with us boys – specifically, on the bench opposite me. Pulling down his trousers and underwear in that brisk business-like fashion that men are apt to do in changing room settings, he revealed his glorious member – and my own responded accordingly. I have seen many, many penises since then, but this is the one I remember most clearly. It's the first time I knew without a doubt that I was gay, although I didn't have a vocabulary for it back then.
Why share this anecdote, you might ask. Well, I think it's important for you – especially if you are heterosexual (most people are, of course) – to understand just how deeply rooted my being gay is part of my identity. This, and other such similar experiences, all formed part of a journey through childhood and adolescence – a turbulent and sometimes dangerous journey of self-questioning, self-discovery, and ultimately self-affirmation.
It's a journey that I'm still on today. Imagine my surprise, then, to find out this morning that I am in fact wrong, and that I'm a trans woman. That's right: Juno Dawson suggests in today's Attitude magazine (a publication boasting a "global audience of affluent, fashion-conscious, brand-loyal gay men") that in fact "a lot of gay men are gay men as a consolation prize, because they couldn't be women."
This statement is, of course, quite ludicrous. In fact I would say that it is beyond debate. It isn't really something that can be considered or discussed, because it is so utterly generalising. In a simple sentence it manages to conflate gender identity and sexuality, and dismiss the identities and existences of millions of people as a "consolation prize".
The top 15 worst countries to be gay in Europe

Show all 15
The timing is, I think, unfortunate. The conversation around trans equality and awareness is at a really exciting place in the UK at the moment, with not only a growing public awareness but an awareness in media, politics, not to mention the hugely successful inaugural TELI conference that I was privileged to attend last year. It is quite ironic really, that someone with such potential influence as a trans role model and ambassador, and someone so confident in their own identity, would be so quick to dismiss the equally hard-fought identities of other people; a vast group of arguably natural allies.
Of course transphobia and ignorance exists within the gay community – in abundance, frankly – but surely this kind of platform is the place to be tackling those divisions rather than clumsily exacerbating them. In particular the idea that if you tend to be the more passive partner in a gay relationship, that makes you more likely to be a trans woman is surely quite hard to substantiate – of course perhaps it was true for Dawson, who elucidates that with the unforgettable quote: "I just wanted to get f****d like a woman. That's what it's about. It's not about what hole it's going in" – but that doesn't make it true for all of us. If Dawson were saying "maybe you're like me", that would obviously be completely valid, but she goes so much further.
What interests me more than anything, though, are her motivations for telling us that we are wrong about our sexuality. Dawson of course did identify as a gay man before her transition a couple of years ago, and so perhaps she is motivated to help people who are perhaps struggling with a similar journey. However, if she were for instance asserting that gay men were wrong about their sexuality based on her religious views, I have a feeling that her quote might not have made it to the front page of the magazine. I can't see "Most gay men are actually straight men, because Jesus" having quite the same success with the editors.
The Top Ten Gay Movies

Show all 10
The notion of gay men actually being women in disguise is age-old, and forms the basis for a lot of discrimination and even mutilation today. Consider modern day Iran, for instance, where being gay is considered as being against Islam, but being a woman who likes men is of course not, and so many gay men are pressurised into gender reassignment surgery. This undoubtedly has a profound and catastrophic impact on their lives. It is, quite simply, violent oppression.
If you're a trans woman, you're a trans woman. If you're a gay man, you're a gay man. If you live as a gay man, but you think you might actually be a woman, then maybe explore that. No one chooses this for us – we discover it, we define it. In a world where so often it is dangerous just to be ourselves, surely we should be expending our energy on supporting and working with each other, not undermining each other's identities so crudely. That's why Juno Dawson's interview with Attitude was so profoundly disappointing.
Register for free to continue reading
Registration is a free and easy way to support our truly independent journalism
By registering, you will also enjoy limited access to Premium articles, exclusive newsletters, commenting, and virtual events with our leading journalists
Already have an account? sign in
Register for free to continue reading
Registration is a free and easy way to support our truly independent journalism
By registering, you will also enjoy limited access to Premium articles, exclusive newsletters, commenting, and virtual events with our leading journalists
Already have an account? sign in
Join our new commenting forum
Join thought-provoking conversations, follow other Independent readers and see their replies