Jussie Smollett was supposed to end Kim Foxx's career. Instead, Cook County made a bold choice
This could be a turning point for tough-on-crime policies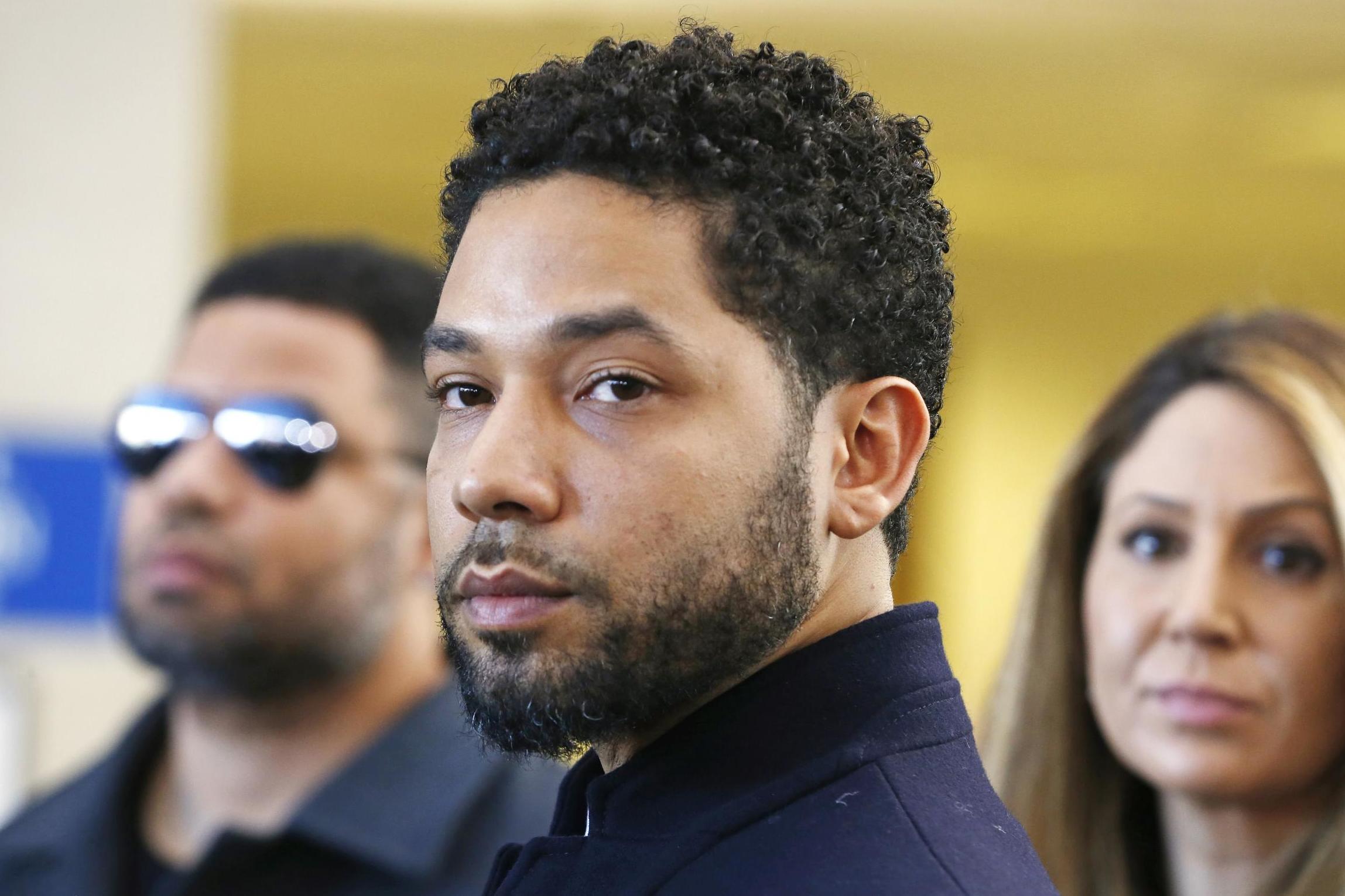 Cook County State's Attorney Kim Foxx won a sweeping victory in yesterday's Democratic primary. As of early this morning, with most precincts in, she had over 50 per cent of the vote, defeating a slew of challengers, including former prosecutor Bill Conway (who spent millions of dollars to get beaten by almost 20 points). In overwhelmingly Democratic Cook County, that means Foxx is just about assured of defeating her Republican rival in the general election and serving a second term. Her win sends a strong signal to all prosecutors and politicians that progressive criminal justice policies are practical and popular. The conventional wisdom that you can't lose running to the right on criminal justice issues has been decisively refuted.
Foxx first ran for office in 2016 on a criminal justice reform platform. Her rival, Anita Alvarez, had made herself hugely unpopular by dragging her heels in the prosecution of police officer Jason Van Dyke. Dyke shot 17-year-old African-American Laquan MacDonald 16 times, nine of them in the back, and some as he lay on the ground. The shooting was captured on video, and the backlash swept Foxx into office with a mandate to address police brutality and the toll of harsh law enforcement policies on black and brown communities in the county.
Foxx has taken that mandate seriously. She declined to prosecute thousands of cases of shoplifting and low-level drug offenses which would have been pursued by her predecessor, according to the Marshall Project. She's also embraced bail reform, recommending that people arrested for non-violent crimes simply be released pre-trial without bail. She expunged more than 1,000 cannabis convictions following the state's legalization of marijuana. And she's appointed special prosecutors to investigate police misconduct, rather than relying on attorneys in her office who work regularly with police.
All of Foxx's good work, though, has been overshadowed in the national media by her handling of one case. In early 2019, Jussie Smollett claimed he was attacked in Chicago by MAGA hat-wearing assailants who insulted him with racist and homophobic slurs. After investigation, police believed Smollett had arranged the attack himself, and they charged him with filing a false police report.
Foxx's office, however, dropped the charges, saying they had made a deal with Smollett to perform community service and forfeit his bond. Joe Magats, Foxx's top deputy, said that the decision was in line with the office's decision to prioritize violent crime and to dismiss cases where the perpetrator was not a threat to public safety. (Smollett denied he had made a deal with the office.)
Foxx's primary challengers accused her of giving Smollett special treatment. A Cook County judge named a special prosecutor to look into Foxx's office, and to reevaluate the charges against Smollett; a grand jury indicted him in February.
Going by conventional wisdom on criminal justice in politics, the Smollett case should have been the end of Foxx's career. Politicians and DAs have long been terrified that progressive criminal justice policies will leave them vulnerable if someone under their jurisdiction commits a high profile crime. In 1988, George H W Bush ran an ad accusing Massachusetts Governor Michael Dukakis of allowing a man named Willie Horton to commit murder and rape while out of prison on a weekend release program. The Horton ad was widely credited with Dukakis' defeat, and helped create a bipartisan consensus around tough-on-crime policies which lasted for decades.
The Horton ad played on racist fears of black criminal violence. The Smollett case backlash was arguably fueled in part by similar racist fears and anger. To some on the right, Smollett's allegedly staged hate crime showed that all accusations of racism against Trump were false. A black attorney dismissing charges against Smollett could be framed as an attack on, or betrayal of, white people, and a sign that more tough-on-crime policies were necessary to punish black criminals like Smollett.
But those arguments didn't work in Cook County. Instead, the city's electorate voted overwhelmingly against fear, and overwhelmingly in favor of a continuation of Foxx's progressive stands.
Politicians are not a courageous lot. They are typically worried about reelection. If they think that criminal justice reform policies will make them vulnerable, they won't pursue criminal justice reform. But in defeating Alvarez, Foxx showed that tough-on-crime policies have a huge downside. Alvarez's refusal to address police violence lost her a safe seat. More, in winning reelection, Foxx showed that voters will not turn on a prosecutor the moment she fails to seek the harshest possible penalties in a high-profile case.
Tough-on-crime policies remain popular in many jurisdictions; change continues to be slow and difficult. But Foxx's victory lets politicians know that reform can be politically popular. You can make a career by committing to policing less. Hopefully, following Foxx's example, more prosecutors will.
Join our commenting forum
Join thought-provoking conversations, follow other Independent readers and see their replies