Katie Hopkins has fallen victim to the mollycoddling student culture that hates free speech
With McCarthyist enthusiasm, they 'out' those who with unorthodox opinions – and smear them with defamatory titles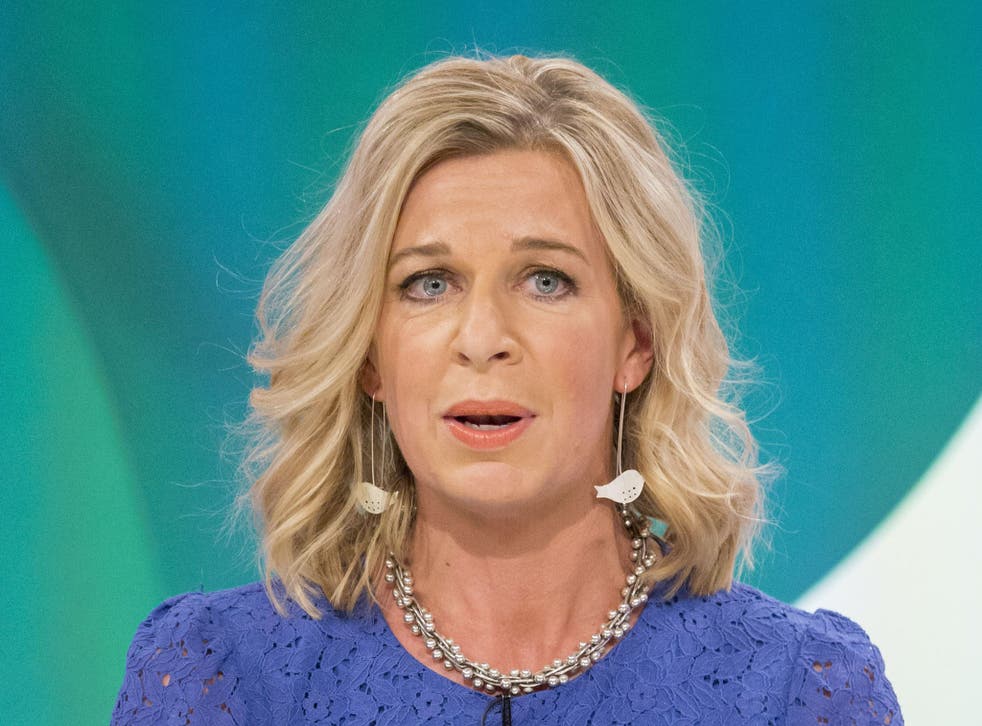 This week, Katie Hopkins got her comeuppance for all those unsavoury views she's been touting in the press.
She had been invited to speak as part of a panel discussion at Brunel University about the welfare state. It should have been a riveting ping-pong match of views.
Only no one wanted to debate with Hopkins, let alone listen. So aggrieved were the Brunel students about Hopkins' opinionated columns that they decided to stage a protest. Dozens of them who had turned up for the debate stood up and turned their backs on her as she was about to talk.
Given that they did this in unison, one can only assume what happened was orchestrated. Brunel's student union president even said that the act made him "proud" to go to Brunel University.
What there was to be proud of, goodness knows. For quite aside from being a fundamentally discourteous display, the debacle demonstrated the sheer self-defeating stupidity of today's students, too ignorant to appreciate the importance of language in undermining an argument. And too foolish to realise that Hopkins' right to speak underpins their right to do the same too.
In recent years, young people have become increasingly censorious about different perspectives. Where once thought and logic were used to demolish an argument, students now silence or banish those whom they do not agree with. We've seen this especially in universities, where key academic figures such as Germaine Greer and David Starkey have been banned for having controversial views.
But this method also runs rife on social media, which has been furthermore used by youths to pressure others towards - or away from - certain political views or ideologies. With McCarthyist enthusiasm, they 'out' those who with unorthodox opinions – and smear or excommunicate those who won't follow their orthodoxy. Even for defending Katie Hopkin's right to speak on Facebook, I insulted and told that I should join the BNP. So where exactly is the debate that properly deconstructs and discredits Hopkins' views?
In their quest to promote a linearity of views, the young are taking our society into dangerous new territory. I understand what the students of Brunel were trying to achieve – they want to create a world where people live free from offence. Free from the bigoted views of Hopkins et al. In some ways, that's admirable.
But by muting Hopkins with their silence, they become the true bigots, the people who think they can weed out the ill thoughts of our society by quite literally turning a blind eye. Engagement with Hopkins' arguments is the only way the students could have really killed the dragon. To silence her gives breeding ground to those who share her thoughts - who will feel angrier and more evangelical the longer she is prevented from airing her views in public.
The actions of the Brunel University students were celebrated throughout social media, and by some in the press, held up as an amusing incident and a triumph. But in the context of Greer and Starkey's problem with universities, and the rise of enthusiasm surrounding 'no-platform' policies, we have to be concerned about freedom of speech (or lack thereof). This right was something older generations fought for mine to have; how ironic it is that the young might be the ones to fret it away.
Register for free to continue reading
Registration is a free and easy way to support our truly independent journalism
By registering, you will also enjoy limited access to Premium articles, exclusive newsletters, commenting, and virtual events with our leading journalists
Already have an account? sign in
Register for free to continue reading
Registration is a free and easy way to support our truly independent journalism
By registering, you will also enjoy limited access to Premium articles, exclusive newsletters, commenting, and virtual events with our leading journalists
Already have an account? sign in
Join our new commenting forum
Join thought-provoking conversations, follow other Independent readers and see their replies