Keep to the status quo on wearing the niqab in school
The full face veil has been brought to public attention – and not for the first time – in the past few days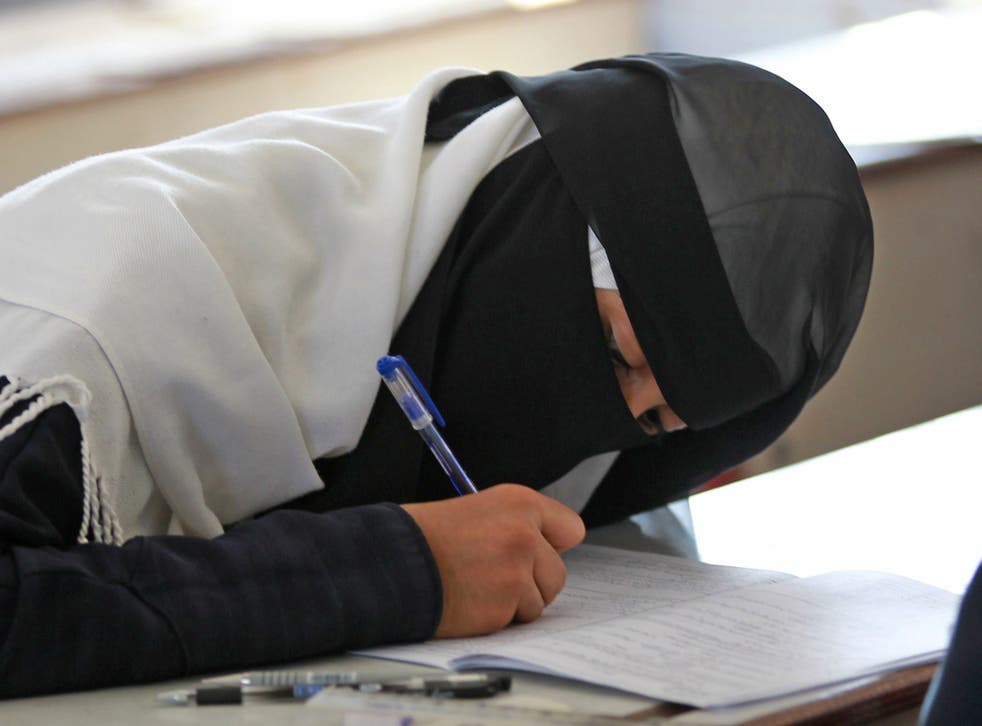 What is not up for discussion in the latest front of David Cameron's anti-extremism drive is the right of Muslim pupils to wear a hijab, or headscarf, in school. Thousands of young women do every day, and no reasonable educationalist would question its presence in British classrooms. The same cannot be said with such confidence of the full face veil, or niqab, the garment that the Education Secretary, Nicky Morgan, and David Cameron have brought to public attention – and not for the first time – in the past few days.
On practical grounds, little has changed, or shows signs of changing. It has long been the policy of the Department for Education to let schools set their own uniform policy, and ban items of clothing that they believe might interfere with learning. Camden School for Girls – a top state secondary – banned a pupil from wearing the niqab in 2014. "Teachers need to see a student's whole face," a statement read, "in order to read the visual cues it provides."
This is, in some ways, a compelling argument. Last year the Netherlands launched plans to ban the full face veil from classrooms on similar grounds.
That, however, extends the reach of the state too far: while it was right for a judge to rule in 2013 that a woman should remove her veil to give evidence in court, the Government should not take a stance more broadly than that on the clothing decisions of Muslim women.
Leaving the decision to each school individually – as is the case – has merit. Many will feel it is not worth the trouble of enforcing a ban. To teach one or two pupils wearing the niqab – and the numbers who do so represent a tiny minority – may be the less disruptive course, both for the young women involved and the community more generally. Equally, however, schools that feel the veil prevents them from doing their job – the all-important one of teaching children – should have the right to require pupils to remove it at their desks.
Register for free to continue reading
Registration is a free and easy way to support our truly independent journalism
By registering, you will also enjoy limited access to Premium articles, exclusive newsletters, commenting, and virtual events with our leading journalists
Already have an account? sign in
Register for free to continue reading
Registration is a free and easy way to support our truly independent journalism
By registering, you will also enjoy limited access to Premium articles, exclusive newsletters, commenting, and virtual events with our leading journalists
Already have an account? sign in
Join our new commenting forum
Join thought-provoking conversations, follow other Independent readers and see their replies