Keeping Up With the Kardashians was the most important TV show of the decade
Stuck in a see-through cage of their own making, the famous family never seemed like they would stop performing for us. So what gives?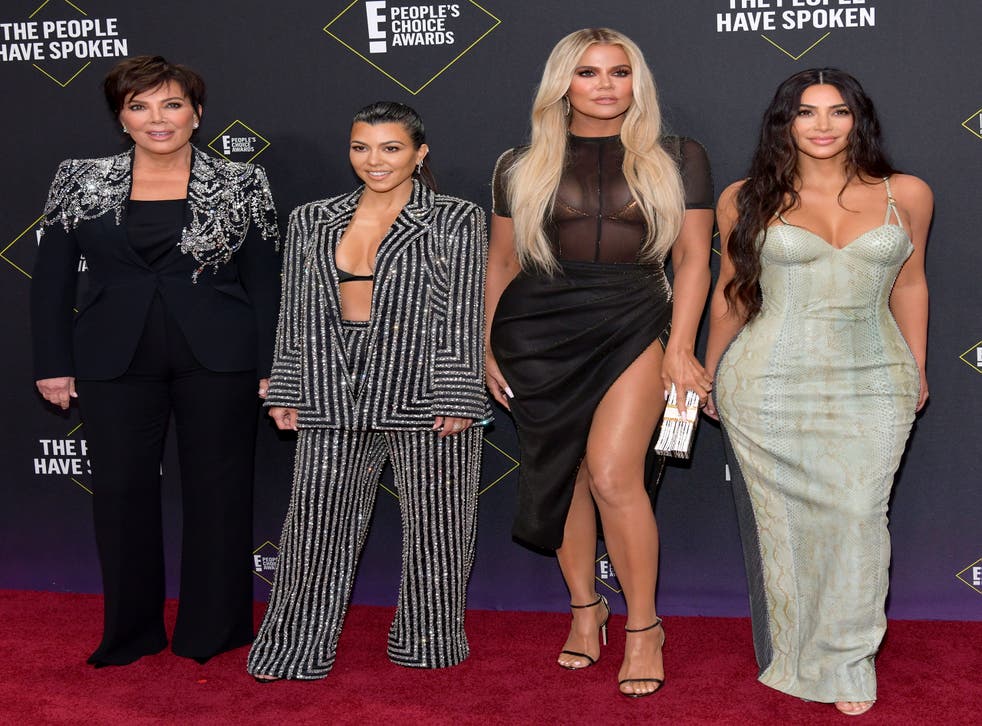 In the great library of Keeping Up With the Kardashians sequences that adorn the Viral Moment Hall of Fame, one holds a special place in my heart. It occurs in season six, episode 10. Kim Kardashian, her relatives and, crucially, her new love interest Kris Humphries, all embark on a getaway in Bora Bora. Humphries, having been handed an opportunity to ingratiate himself with his new girlfriend's family, playfully throws Kim in the ocean. Kim emerges from the water, laughing, until her mood changes suddenly: her diamond earring is gone.
Quickly, Humphries jumps in for a last-ditch rescue – in vain. It seems that the earring, which according to Kim cost $75,000, won't ever be seen again. Kim, crying, gets out of the water and relates the mishap to her mother/manager (the correct portmanteau is "momager") Kris Jenner.
At this moment, Kim's sister Kourtney, cradling her toddler son Mason, inquires about the ongoing drama. Kim tells her what's going on, to which Kourtney bestows upon her younger sister these words of knowledge: "Kim, there's people that are dying."
Type "Kim t" in Google and one of the first search suggestions is sure to be that sentence, plus a couple more iterations – such as "Kim there's people that are dying gif" and "Kim there's people that are dying episode". Nine years after it took place, viewers remain eager to revisit the tale of Kim, Her Boyfriend (whom she ended up marrying and promptly divorcing) and the Lost Earring.
And why wouldn't they? The sequence is such a perfect embodiment of the show, of its push and pull, of its ability to both captivate and repel. (The earring was eventually found, by the way, during further efforts by Humphries et al.) There is relatability here – who hasn't lost a beloved item, be that in the ocean or in another set of circumstances? At the same time, Kim's loss is the kind you can only experience if you're part of the vanishing few who can afford to spend $75,000 on a single earring (the median household income was just under $62,000 in 2018 in the US). This, of course, makes it nearly impossible to emphasize with her plight. And there you have it: personal drama, shared for your enjoyment, just close enough to your heart to get your attention, but far enough from your daily preoccupations that it entertains and exasperates you in equal measures.
That formula is one of the pillars that made Keeping Up With the Kardashians the most important TV show of our era. It defined reality TV, but its impact extended far beyond the confines of E!, the network that has carried it since 2007. The Kardashians practically invented influencer culture as we know it. For better or worse, they defined the aesthetics of social media. And even if you've never watched an episode of the show in full, chances are you're familiar with some of the memes it has spawned. Maybe you've used that gif of Kris Jenner holding up a camera, or maybe you've uttered the iconic sentence that accompanies it, "You're doing amazing, sweetie." Perhaps you've felt underwhelmed and chosen to convey that feeling thanks to a reaction gif of Kim's nonplussed facial expression.
Keeping Up With the Kardashians began airing in the US in 2007, just a year after the Real Housewives franchise. Both share a similar DNA. They embody that category of reality TV that allowed people to become famous just by being on television — rather than the other way round — and by sharing highly storyboarded versions of their daily lives.
Fans would likely balk at the notion that the Kardashians belong to the "famous for being famous" camp. They would readily point to the other elements of the siblings' empire, from Kylie Jenner's and Kim's respective make-up brands to Khloé's clothing line. But none of those ventures could have existed without KUWTK, the OG Kardashian project, which – as the family announced on Tuesday via, naturally, social media – has now come to an end.
The news came as a shock to many (I audibly gasped while reading Khloé's Instagram post about it). By the time it wraps up in 2021, Keeping Up With the Kardashians will have aired for 14 years – almost twice the duration that any US president can hope to spend in the White House. It had been on the air for so long that I — and I'm sure many others — simply forgot that it would one day end, as TV shows are wont to do.
Not much has been revealed so far about exactly what drove the Kardashians to finally pull the plug. An unnamed source told ET that there was "no big reason" behind the cancellation, and that it was "a mutual decision". "The kids who started the show now have their own kids and it's getting very hard to film all together or get enough footage separately," the source said. "...The family wanted time to focus more on their family and future projects and the show is a major job that takes up a lot of time."
For years, it seemed that no personal event was turbulent enough, or private enough, to prevent the cameras from rolling. KUWTK chronicled marital troubles, pregnancies, and more. Caitlyn Jenner's transition was integrated as a storyline on the show. Ditto Kim's wedding to Kanye West in 2014, and Kylie's secretive pregnancy in 2017. For 14 years, it seems that every event the family went through came with the added question of how, and when, it would be addressed onscreen.
This has been the most mystifying aspect of KUWTK: where so many celebrities choose to step away from the limelight (to some degree) when their personal lives call for it, the Kardashians never truly got that option. Stuck in a see-through cage of their own making, they had no choice but to share most of their personal dealings with the world. Clearly, it's a lifestyle they've outgrown, and perhaps a type of fame that we, as a culture, are ready to move past too.
And if not, there are seven – soon to be eight – active Real Housewives franchises to fall back on.
Join our new commenting forum
Join thought-provoking conversations, follow other Independent readers and see their replies