We wrote 'Kill Tory Scum' in protest at brutal austerity. Glastonbury was once a haven for political dissent – what happened?
If artists continue to be censored from line-ups through pressure from the right-wing media, music will only get more bland and soulless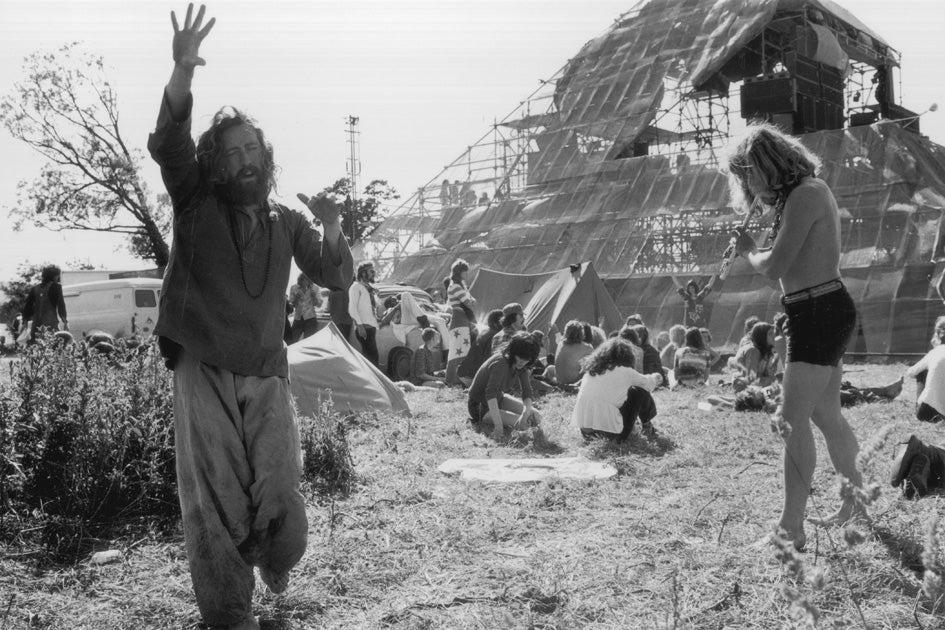 Our electronic punk band Killdren has become the focus of a media storm over the past 24 hours, as Glastonbury decided to pull our set over our "violent" song "Kill Tory Scum (Before They Kill You)". We were obviously disappointed to be axed from the line-up, but considering we were playing on a small stage at 4am, it's likely we would have been ignored and no one ever would have heard of us, had the whole thing not been overblown by the press.
The song has largely been misrepresented, completely failing to highlight the satirical nature of the piece and the underlying message. The "Kill Tory Scum (Before They Kill You)" music video and stage show are satirical works laced with some admittedly fairly grim black humour. The band does not condone the killing of Tories or children, or anyone for that matter – regardless of political beliefs. The pop song was created for the general election in 2017, to encourage people to vote out the Tories – anyone who has the musical stomach to watch the music video to the end will have discovered this.
Through crude shock tactics our song's aim was to draws attention to the double-standards of what constitutes violence in society. The music video clearly states this stance in its captions and the piece would not exist at all if the destructive and violent policies of the Tory party hadn't taken such a long and devastating toll on the UK.
Glastonbury 2019: The festival lineup in pictures
Show all 30
These violent acts are there for everyone to see, embedded as they are into years of pointless austerity – coupled with attacks on lower income people, migrants and those who are absolutely dependent on social welfare for anything from disabilities through to mental health issues. We believe that music and art has the power to undermine the establishment and we will continue to use satire to get our message across.
One glance at our website and the artwork that represents our music would surely indicate the cartoonish and over-the-top nature of everything we do. We are disappointed that Glastonbury and the Jo Cox Foundation were upset enough by our music and video that our set was cancelled, buckling under pressure from the right-wing media.
Festival culture, and Glastonbury in particular, spawned from the counterculture hippy and free festival movement and this year we were excited to see Stormzy headlining, as an outspoken young artist who has used his public platform to spread a political message – via the Brit Awards and Radio 1 Big Weekend.
In previous years at the festival, Rage Against the Machine performed their angry and politicised music on the Pyramid stage and Primal Scream have also done Glastonbury renditions of their song "Kill All Hippies". We know that there are other acts on the line-up for 2019 who are spreading a radical political message and we hope the spirit of rebellion lives on at the festival. If artists continue to be censored from line-ups we can only expect what is already a diluted and commercialised version of its former self to get more bland and soulless.
As much as we didn't particularly want a two-year-old video, created for the last general election, to suddenly become the centre of a media furore, it has brought our message to a wider audience. As to be expected from such a crude and provocative work, opinions about the song are extremely divided – much as the current polarised political landscape.
Independent Minds Events: get involved in the news agenda
Current reports are suggesting that anything up to 130,000 deaths under the Tory-driven austerity programme have been preventable. For us, this amounts to being the highest form of treason – true crimes against the very population that government is meant to serve.
Austerity is a stage-managed and vindictive policy that only serves to punish people at the bottom of society and ensuring that they don't have the financial and logistical means to fight back. We knew enough about the damage austerity measures could cause from the coalition government to not vote for its continuation. Everyone who voted for the Conservatives in 2017 is effectively complicit in generating levels of poverty across the UK not seen since the Second World War.
Music has long been an amazing tool for social change and radical messages. The last few decades of neoliberalism has attempted to take the last vestiges of politics out of everyday life.
Pop songs in the 80s were full of adult messages about the world around us, including politics. The vapid and messageless pop music of today seems to wilfully accept the status quo and doesn't bring anything into question – concerned as it with messages of consumerism, hedonism and music as a business model – not as an art form.
Join our commenting forum
Join thought-provoking conversations, follow other Independent readers and see their replies