Kim Kardashian's birthday posts were beyond insensitive – but what did we expect?
Celebrities have seemingly been competing to see who can seem the most out of touch this year – it's time to unfollow it all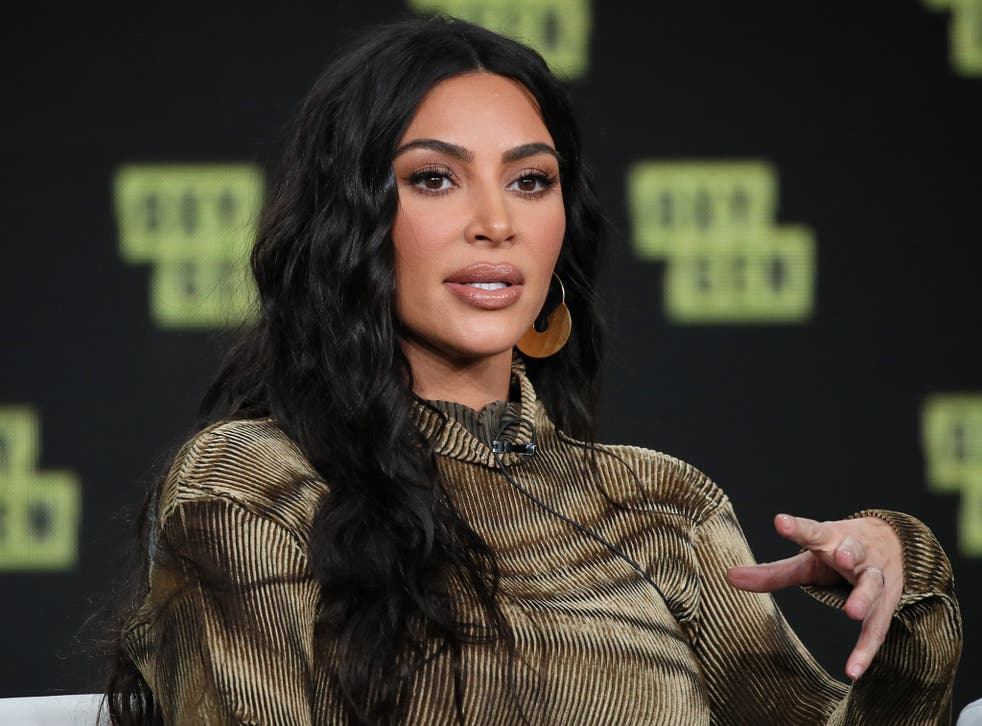 Ah coronavirus, the great equaliser. At least that's what Madonna called it, as she sat in a marble bathtub filled with rose petals and surrounded by tealights in the 18th-century Lisbon palace she calls home.
Kim Kardashian has shown just how much of an equaliser Covid-19 is this week, by posting a series of tweets in which she revealed that she had taken a group of friends (after asking them to quarantine and get tested, natch) to a private island to celebrate her 40th birthday.
Sharing the thread, along with snaps of the idyllic bash, to her 6.7 million Twitter followers and 190 million Instagram followers, Kardashian wrote: "After 2 weeks of multiple health screens and asking everyone to quarantine, I surprised my closest inner circle with a trip to a private island where we could pretend things were normal just for a brief moment in time."
In the photographs, guests can be seen partying like it's 2019: no social distancing, no face masks; not a tub of Purell in sight. "Before COVID, I don't think any of us truly appreciated what a simple luxury it was to be able to travel and be together with family and friends in a safe environment," Kardashian wrote, about the simple luxury of getting a private jet to a private island.
"I realise that for most people, this is something that is so far out of reach right now, so in moments like these, I am humbly reminded of how privileged my life is," she added.
Nobody can begrudge someone looking to appreciate the small things during the pandemic – like marking your birthday. But this was not small, in any sense. The post immediately sparked a viral meme for its striking insensitivity, as people paired Kardashian's comments with film and TV stills, ranging from dystopian dramas to horror flicks. There were references to Bong Joon Ho's class-conflict black comedy Parasite, Ari Aster's pagan cult horror Midsommar and Jesse Armstrong's Succession, a King Lear-inspired series about billionaire media moguls.
Kardashian is far from the first celebrity to be so staggeringly tone-deaf during the pandemic. Throughout lockdown, stars from Arnold Schwarzenegger, to Ellen Degeneres and the Beckhams have shared the interiors of their estates, discussing the struggles of quarantine with their swimming pools, gyms and sizeable acreage of land in view while the rest of us chumps tried to clear enough space in our living rooms for a Joe Wicks session (and that will have been a luxury for some).
During times of inclemency, it is customary for people with privilege to put a dampener on their outward sharing of wealth. The recession in the 1990s brought us a pared-down style of dressing, with celebrities and teenagers alike adopting grunge fashion and the fashionable opting for inconspicuous consumption.
Kardashian's rub-it-in-your-face approach to having it all and living by your own rules was never going to go down particularly well, as Covid-19's global second wave ravages across the world, forcing people back indoors, separating them from loved ones once again and sending unemployment levels skyrocketing.
The pandemic has now killed more than a million people worldwide and wrought economic devastation along the way – but sure, you be "humbled by your privilege".
The most recent series of Made in Chelsea has adopted a similarly out-of-touch approach. The series, for which the cast gathered together this summer in country mansions to party, pout and exchange saliva, is prefaced by two of the show's stars who assure viewers that they all quarantined and were tested before filming began.
Sorry, was testing and quarantining before mass gatherings something that was permitted this entire time? I've been reporting on the nuance of the coronavirus measures for the past seven months and yet I don't recall that particular loophole. Last I checked Grant Shapps and Matt Hancock were still reticent to reduce post-travel quarantine times with the aid of testing because it isn't considered accurate.
In Chelsea, it seems no such restrictions apply. Escapism via entertainment shows has certainly been a feature of the pandemic this year – but this left a bitter taste.
Khloe Kardashian reveals she had coronavirus in new KUWTK trailer
A large part of the pull of celebrity is their aspirational, out of reach, existence that has us fawn and fall at their perfectly pedicured feet, dreaming of the spoils and ostensibly problem-free lives they must lead. The fantasy of fame has led celebrities to flaunt their finery for eons and our social media adulation has only boosted their lavish lifestyles.
Beyond the likes and resultant rush of oxytocin we send coursing through their famous veins, celebrities are financially rewarded for sharing their riches. Can we really blame them for being so insensitive, when we helped place them onto these pedestals?
I'm no Kardashian apologist, we should be holding people in positions of both political and influential power to account – especially if they're daft enough to share their madness on social media, boasting about their flagrant disregard for measures for all the world to see. But can we really say we're surprised?
Have we forgotten how Kim Kardashian became famous? We made her famous.
No doubt, this will all be forgotten in a week and the adulation will once again rack up. As I write this, 5.2 million people have "liked" the widely ridiculed photograph.
So instead of expecting anything remotely resembling humility from any of them, instead of tricking ourselves that this isn't exactly how celebrity works, let's vote with our freshly sanitised thumbs and unfollow. As we commence the sleigh ride into the most miserable festive period of our lives, it will help us cope.
Register for free to continue reading
Registration is a free and easy way to support our truly independent journalism
By registering, you will also enjoy limited access to Premium articles, exclusive newsletters, commenting, and virtual events with our leading journalists
Already have an account? sign in
Register for free to continue reading
Registration is a free and easy way to support our truly independent journalism
By registering, you will also enjoy limited access to Premium articles, exclusive newsletters, commenting, and virtual events with our leading journalists
Already have an account? sign in
Join our new commenting forum
Join thought-provoking conversations, follow other Independent readers and see their replies