King Abdullah dead: A new Saudi royal inherits the heart of a fractured Arab world
Salman, 79, has pledged continuity as the challenges of Isis, al-Qaeda and Iran threaten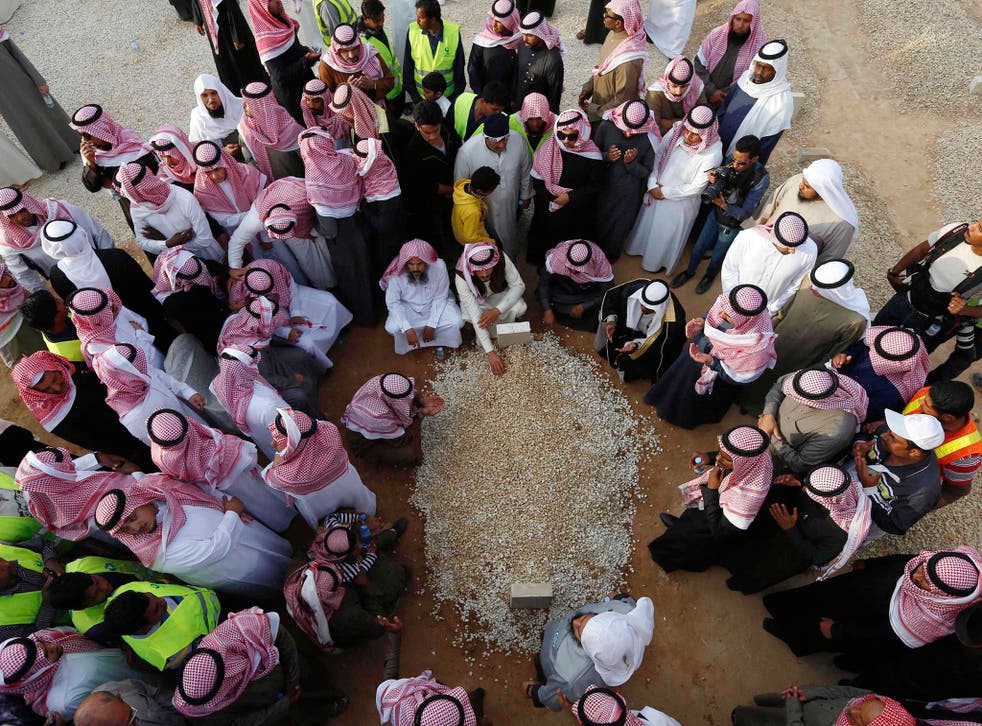 King Abdullah bin Abdulaziz was laid to rest in a ceremony which was the antithesis of a grand state funeral; the body, wrapped in a plain white shroud, was lowered into an unmarked grave. Salman, his successor and half-brother, led the prayers, pledging continuity. "We will," he said, "continue adhering to the correct policies which Saudi Arabia has followed since its establishment."
The future, however, looks anything but tranquil for the House of Saud. The same austere Wahhabi creed which stipulated the simplicity of the 90-year-old King's burial has played a key part in the internecine conflict between Sunnis and Shias which has spread turmoil through the region, directly affecting the Kingdom.
King Salman inherits the throne with a bloody insurgency in Syria and Iraq, and other neighbouring states deeply fractured as an Arab Spring turned into a violent Islamist winter. The upheaval has also seen a rise in the influence of regional and sectarian rival Iran. Tehran is now a major player in the conflict against Isis, while its Shia tribal allies in Yemen, the Houthis, have seized control of the capital, Sanaa.
King Abdullah dead: Reaction from around the world

Show all 8
The new Saudi monarch, 79, has made two immediate appointments which provide a pointer towards the policies his government may follow. Mohammed bin Nayef, the 55-year-old Interior Minister and head of counter-terrorism, was made Deputy Crown Prince, and his own son, Mohammed bin Salman, is now Defence Minister.
The changes are not important just in terms of the young age, in Saudi terms, of the two men, but also in relation to Islamist extremism. Prince Mohammed bin Nayef was heavily involved in countering al-Qaeda threats a decade ago. In February last year he was made intelligence chief, a move seen as highly significant because he replaced Prince Bandar bin Sultan, who had been accused of funding Sunni extremist groups in Syria in efforts to bring down President Bashar al-Assad. Prince Mohammed bin Salman is not widely known, but is said to be pro-Western in his sympathies and wary of using Islamists abroad as tools of Saudi foreign policy.
The Saudis will undoubtedly continue to be members of the anti-Isis coalition in Syria and Iraq and keep on buttressing rulers such as Abdel Fattah al-Sisi in Egypt who are in conflict with the loathed Muslim Brotherhood. It may also take notice of Western concern about the export of Wahhabism, which has played a part in young Muslims from Europe and America going to jihad abroad.
Riyadh will keep on telling Western governments not to trust Iran and is likely to refuse to cut oil production, knowing that falling prices hurt Tehran. Or, the new King could start a new era by seeking rapprochement, helping to end much of the strife in the region. That, however, is a very unlikely scenario.
Register for free to continue reading
Registration is a free and easy way to support our truly independent journalism
By registering, you will also enjoy limited access to Premium articles, exclusive newsletters, commenting, and virtual events with our leading journalists
Already have an account? sign in
Register for free to continue reading
Registration is a free and easy way to support our truly independent journalism
By registering, you will also enjoy limited access to Premium articles, exclusive newsletters, commenting, and virtual events with our leading journalists
Already have an account? sign in
Join our new commenting forum
Join thought-provoking conversations, follow other Independent readers and see their replies