Kylie Jenner is set to become America's youngest billionaire – hopefully now the business world will take her seriously
It's all too easy for society to dismiss women who work in areas such as beauty, fashion and lifestyle as silly and frivolous, but the same isn't said for men who do the same in more traditionally masculine industries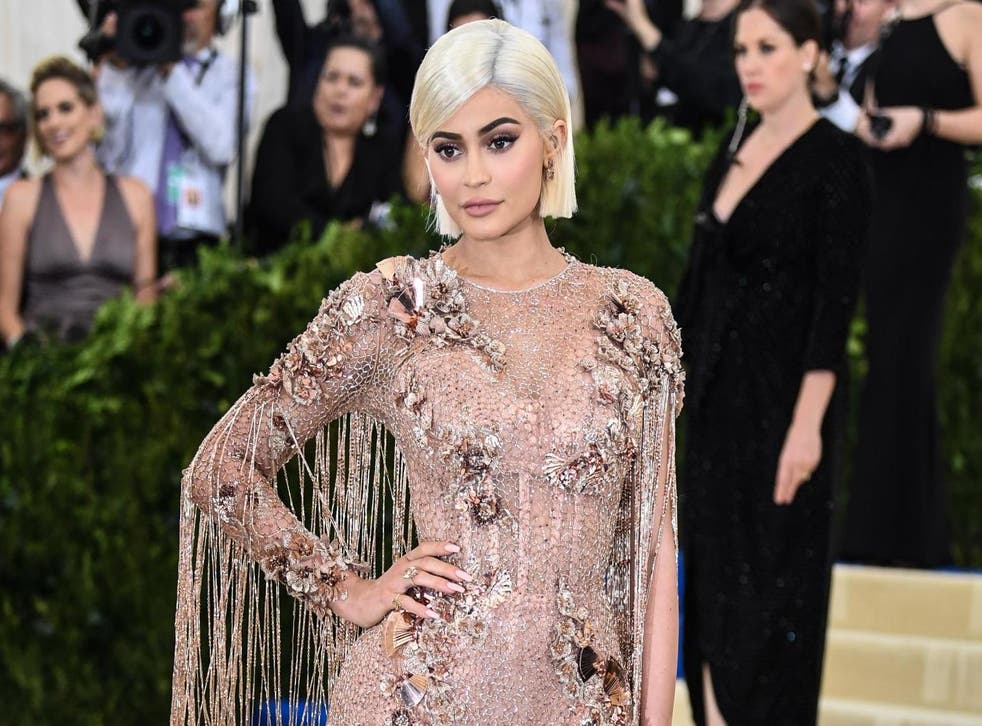 At just 20 years old, Kylie Jenner is worth a whopping £680m and is set to become the youngest ever self made billionaire in the US.
Firstly, hats off to Ms Jenner. Secondly, I've never felt poorer and thirdly, hopefully now people will stop dismissing her and the rest of the Kardashian clan – as well as other women working in traditionally feminine industries – as frivolous and irrelevant.
The youngest of the Kardashian-Jenners has built an impressive business, Kylie Cosmetics, with its products sold exclusively online.
So popular is her makeup line that every time stock is replenished, the products sell out immediately and the website crashes. When the latest collection launches today, we can expect a frenzy as fans across the world scramble to get their hands on the new summer range.
Jenner is the sole owner of the £600m company, which puts her at number 27 on Forbes' list of the richest self made women in America, ahead of Barbra Streisand, Beyoncé and Taylor Swift.
Kylie Jenner's releases touching baby announcement video
And now she's set to beat Mark Zuckerberg's record of becoming the world's youngest billionaire, the Facebook chief having achieved the milestone aged 23.
Kylie is 20 – an age when most of us spend our time eating beans on toast, going too hard at the budget vodka and trying to figure out how to work the washing machine.
While some argue Jenner isn't worthy of being described as "self made" because she was born into a family that had a huge global platform, she has undoubtedly worked hard for her fortune.
Jenner has built a hugely successful company from scratch, with products that are continually in demand, unlike many celebrities who add their name to products people soon realise really aren't any good at all.
Of course Jenner hasn't done it alone. But it's safe to say she has done a lot more to make her fortune than post pouty selfies on Instagram – something many of her critics fail to accept.
It's all too easy for society to dismiss women – and men – who work in areas such as beauty, fashion and lifestyle as silly and frivolous. Just because the topics might seem lighthearted does not mean working in those industries is easy or stress free.
Fashion, beauty and lifestyle are incredibly important industries and, as Jenner's earnings show, they are also big business.
Entrepreneurs like Jenner are criticised and torn apart whenever their business success is mentioned but the same isn't said about men who achieve in more traditionally masculine industries.
Kardashian-Jenners for Calvin Klein

Show all 6
Even if you don't agree with the way the Kardashians make their money – Kim's Instagram promotion of appetite suppressant lollipops is of course problematic – the family are not to be dismissed as silly or unimportant.
On the surface, the beauty industry may be all about fun – it's just women playing around with lipstick and making themselves look pretty, right? – but the work that goes into running these companies is just as serious as anything else.
It takes dedication, long hours and hard work.
​Kylie Jenner is a savvy business woman who should be lauded for creating a hugely successful career doing something about which she's passionate.
"I'm so blessed to do what I love every day," she wrote to her 110 million followers on Instagram after the Forbes cover featuring her was revealed. "I couldn't have dreamt this up!"
Not many people do a job they love, and among those who do very few earn huge sums of money doing so. It's time we celebrated the successes of women like Kylie Jenner, and started taking female dominated industries more seriously.
Register for free to continue reading
Registration is a free and easy way to support our truly independent journalism
By registering, you will also enjoy limited access to Premium articles, exclusive newsletters, commenting, and virtual events with our leading journalists
Already have an account? sign in
Register for free to continue reading
Registration is a free and easy way to support our truly independent journalism
By registering, you will also enjoy limited access to Premium articles, exclusive newsletters, commenting, and virtual events with our leading journalists
Already have an account? sign in
Join our new commenting forum
Join thought-provoking conversations, follow other Independent readers and see their replies