Labour's big debate over immigration looks very different when you listen to what voters really care about
Should Labour try to solve one stated problem – dishonesty in politics – with another, namely immigration, by lying about that too? For how else to describe claims that controlling our borders, more than we already do, will have a positive impact on jobs or wages, or lessen the strain on the NHS?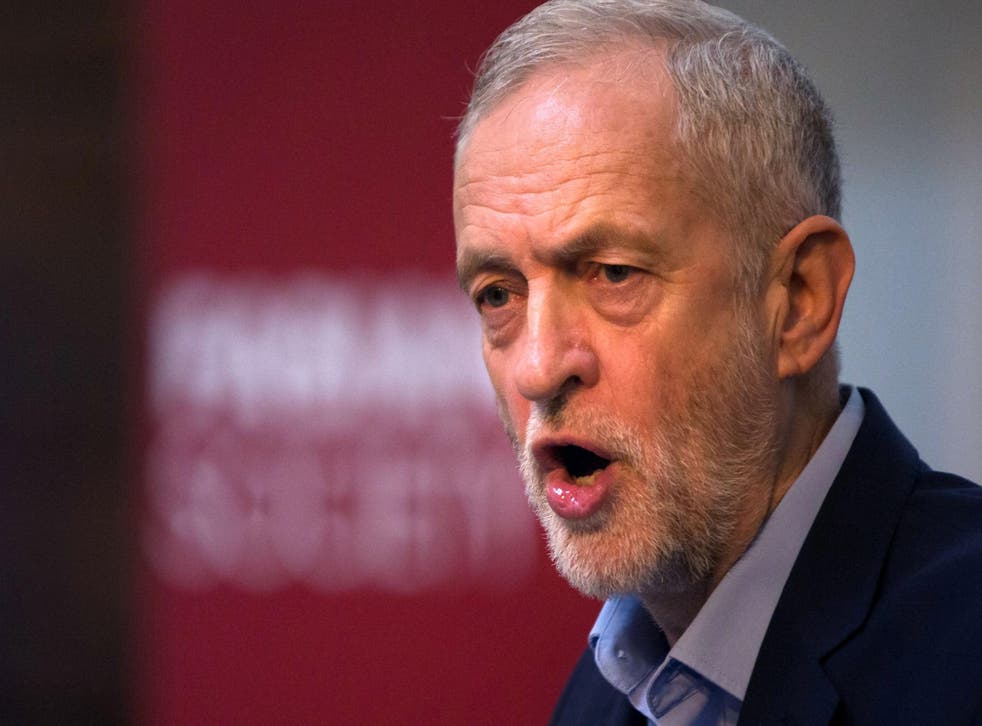 Is it game over for freedom of movement? Theresa May has announced plans to dump it, and our relationship to the single market, in Brexit negotiations. Across the political spectrum, politicians from Vince Cable to Jeremy Corbyn have said that freedom of movement is not a red line.
We can consider the progressive validity of "EU-only" immigration as a value, but let's be totally honest: in this current climate, statements about freedom of movement will only be heard one way. There is in the air the sense that, in these Brexity times, being pro-migration is a bit of an elite indulgence, an out-of-touch cause that must now be abandoned.
Corbyn's comments last week, over not being "wedded" to freedom of movement, prompted backlash from his base and also from those who don't like much else about but had hitherto welcomed the fact that he held a firm line on immigration. The Labour leader is under pressure – from prominent Labour MPs, analysts and commentators who urge the party to change tack on immigration – to become electable. Objections are countered with polls showing migration as a top concern across the British public.
UK news in pictures

Show all 50
None of this is in dispute: migration is key – in the polls, and on the doorstep.
But as polling also shows, other issues are equally significant. When people – and in particular, those "traditional" ex-Labour voters in potential Ukip heartlands – talk about unheard concerns, it isn't just migration that arises.
Focus groups of wavering or former Labour voters in Rochdale and Oldham late last year were used to argue that the party could haemorrhage voters to Ukip, primarily because of concerns around migration. Migration has since been presented as the defining issue feeding the perception, among Labour voters, that the party has abandoned its working class base. Certainly migration did comes up in these focus groups. A lot. But so, too, did the sense that politicians lie, or that Labour is no longer distinguishable from the Conservative party. And so did the idea that Labour's troubles began with Tony Blair.
It goes on: there were serious worries about the NHS, low wages, job insecurity and schools, and about Jeremy Corbyn as leader, as he was seen as lacking strength. While there is much concern about demographic and social change, it sometimes takes second place to changes to the question of industry and jobs – big employers are moving out, and none moving in.
Labour does not rule out backing freedom of movement after Brexit, says Corbyn
Let's say your main takeaway from such focus groups is that ex-Labour voters in the North and the West Midlands (not unlike voters everywhere) dislike politicians who lie. Now you have to explain which of those voters would be persuaded by a sudden Labour change of heart over freedom of movement. Will it be seen as listening to genuine concerns, or more like patronising people by pretending to agree?
Should Labour try to solve one stated problem – dishonesty in politics – with another – namely immigration – by lying about that too? For how else to describe claims that increasing control over our borders will have a positive impact on jobs or wages, or lessen the strain on the NHS? And that's before we get to the problem that this is feeding a scapegoating narrative around migrants that has been pushed by the right and now is now being assisted by progressives who can only legitimise the premise, but never gain from it.
A false binary has solidified in this migration debate: that politicians who won't ditch freedom of movement are somehow telling voters to "like it or lump it". There is, of course, another option: to hear concerns, and instead bring solutions to tangible problems like race-to-the-bottom bosses who exploit all workers, a lack of skills training, cuts to the welfare state and the housing crisis.
Nobody is suggesting that migration, when raised, should be ignored. It's even the policy of the anti-racist group Hope Not Hate to actively engage in the conversation: Labour and other local party activists are attending its training groups on how to do so.
The real question isn't why nobody is talking about migration, the question is why nobody is talking anywhere near as much about those other issues that matter to the same floating voters.
Meanwhile, the argument that to be pro-migration is to be out of touch is a curious one for the progressive left to make. Can you name one progressive principle that wasn't, at some point, unpopular? Can you imagine applying this logic to any other of your progressive values, should prevailing winds turn against it?
If you think this is a stupid point – if you think migration is obviously different – then maybe you need to look at why this seems to be the case.
Join our new commenting forum
Join thought-provoking conversations, follow other Independent readers and see their replies