Labour's Brexit policy shift is monumental – these are the women who made it happen
Theresa May telling Corbyn he was a faithful poodle on Brexit, Frances O'Grady urging TUC bosses to continue supporting free movement and female Labour leaders have brought about the biggest shift in a British political party in a generation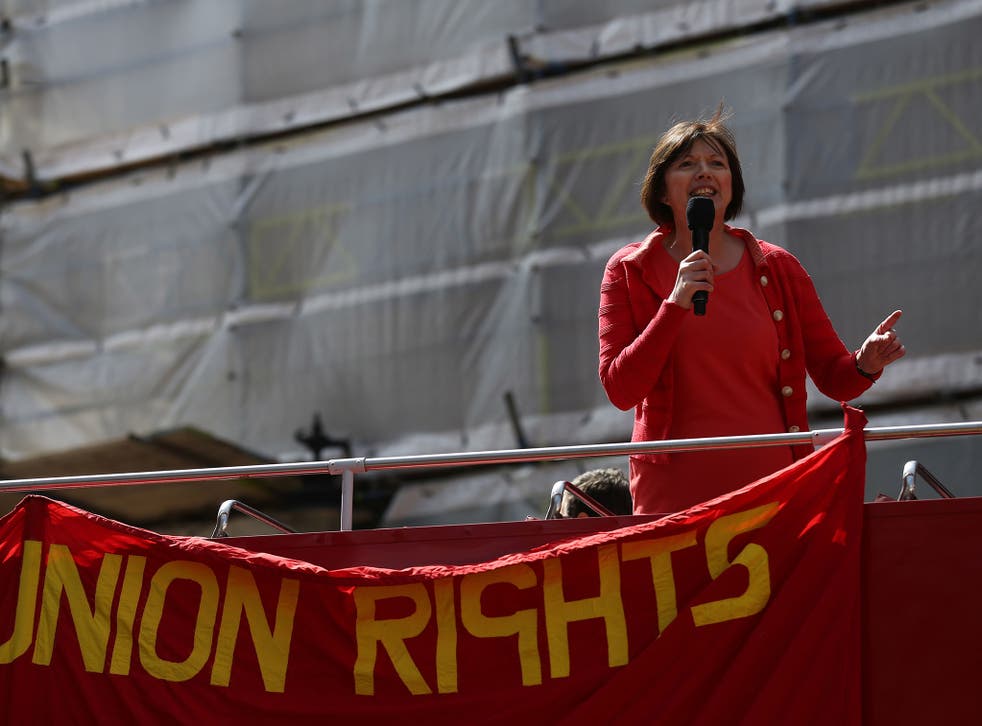 It is impossible to overstate the Labour change of line on Brexit. It is as big as the party moving from its Brexit manifesto pledge in the 1983 election to being the champion of Britain in Europe a decade later.
Today politics moves far faster. At Labour's party conference in 2016, pro-European Labour MPs were busy drawing up pet schemes to control Europeans coming to work in Britain by regional or sectoral quotas.
In the June election Labour was on the same page as the Tories on membership of the single market and customs union. Indeed only two weeks ago Labour's shadow trade secretary was writing op-eds and speaking in favour of a full rupture with the Customs Union. This would guarantee hard frontier customs posts on the Northern Ireland border.
Now at a stroke the internal turmoil is over for Labour. There are still weasel words on free movement but all this is for another day, or years, in some far-off transition period.
Labour's Keir Starmer demands parliamentary vote on 'hard Brexit' negotiation plan
How has this come about? Three women are responsible. The most important is Theresa May. Her insistence that the June election meant that more than 80 per cent of voters were backing her hard Brexit line was intolerable to Jeremy Corbyn and John McDonnell.
Corbyn refused to be on the same platform in the Brexit plebiscite as David Cameron in arguing for Remain. In every interview in the last 12 months Corbyn has refused to endorse staying in the single market and customs union.
But to be told by May, David Davis, Michael Gove and Jacob Rees-Mogg as well as every single pro-Labour commentator that there was no difference between the Corbyn and the May position was utterly intolerable – especially ahead of the political conference season where Corbyn wants to tell TUC and Labour delegates that he alone incarnates anti-Tory policy.
In addition, the British Electoral Study of 30,000 voters showed that more than a third voted Labour in opposition to May's hard Brexit line. The massive support of the young for Labour is based on these voters' dislike of the amputational Brexit urged by Boris Johnson or Liam Fox.
So quietly behind the scenes, Labour's tectonic plates were shifting. Labour MPs now accept that it will be a long-haul parliament and that the best way of making life difficult for May is to align Labour with those Tory MPs and the business world that's very worried about hard Brexit.
The second woman who has reshaped Labour's Brexit stance has been Frances O'Grady, the respected and very effective TUC General Secretary. Without fanfare O'Grady has been gently nudging and cajoling union leaders into moving away from supporting Brexit on the issue of free movement.
The volume and velocity of workers arriving from Eastern Europe, especially those arriving via unregulated employment agencies that are little better than gangmasters, provoked hostile reaction from the trade union base. Many TUC members believed Ukip and tabloid lines on Europe and supported Brexit in the 2014 European Parliament elections and then in the referendum.
Brexit: the deciders

Show all 8
But in the general election Ukip's vote slumped to 1.8 per cent and now Eastern Europeans are going home as the devalued Brexit pound and the anti-European language of the Brexit press has made life less rewarding in the UK. O'Grady and key TUC staffers have been writing recently of ways of managing immigration with better regulation of the UK's internal market and pro-employment policies for British workers.
Big TUC unions know that outside the single market the kind of inward investment that provides scores of thousands of well-paid manufacturing jobs would dry up. The TUC's Frances O'Grady has articulated those fears and helped move Labour to its new position.
The third woman or group of women who have shifted Labour policy are MPs like Alison McGovern, Heidi Alexander and Mary Creagh. They do not have the smart media profile of fashionable anti-Brexit London MPs. McGovern from Liverpool and Creagh for Wakefield have had to deal with strong pro-Brexit feeling in their working class voter base but see the bigger prize over the next years of taking on Tory English provincial nationalism. They sense that Brexit can be turned against May and her hardline pro-Brexit ministers.
So May telling Corbyn he was a faithful poodle on Brexit, Frances O'Grady gently urging TUC bosses away from The Sun or Mail line on Brexit and some clear-slighted next generation Labour women leaders have brought about the biggest shift in a British political party in a generation.
Denis MacShane is the former Minister of Europe and author of Brexit, No Exit. Why (in the End) Britain Won't Leave Europe
Register for free to continue reading
Registration is a free and easy way to support our truly independent journalism
By registering, you will also enjoy limited access to Premium articles, exclusive newsletters, commenting, and virtual events with our leading journalists
Already have an account? sign in
Register for free to continue reading
Registration is a free and easy way to support our truly independent journalism
By registering, you will also enjoy limited access to Premium articles, exclusive newsletters, commenting, and virtual events with our leading journalists
Already have an account? sign in
Join our new commenting forum
Join thought-provoking conversations, follow other Independent readers and see their replies