The Labour Party is on life-support – I'll do everything in my power to revive it
With local elections just around the corner in May, the party must be forensic in our approach to listening to feedback from the doorstep, and never again repeat the same mistakes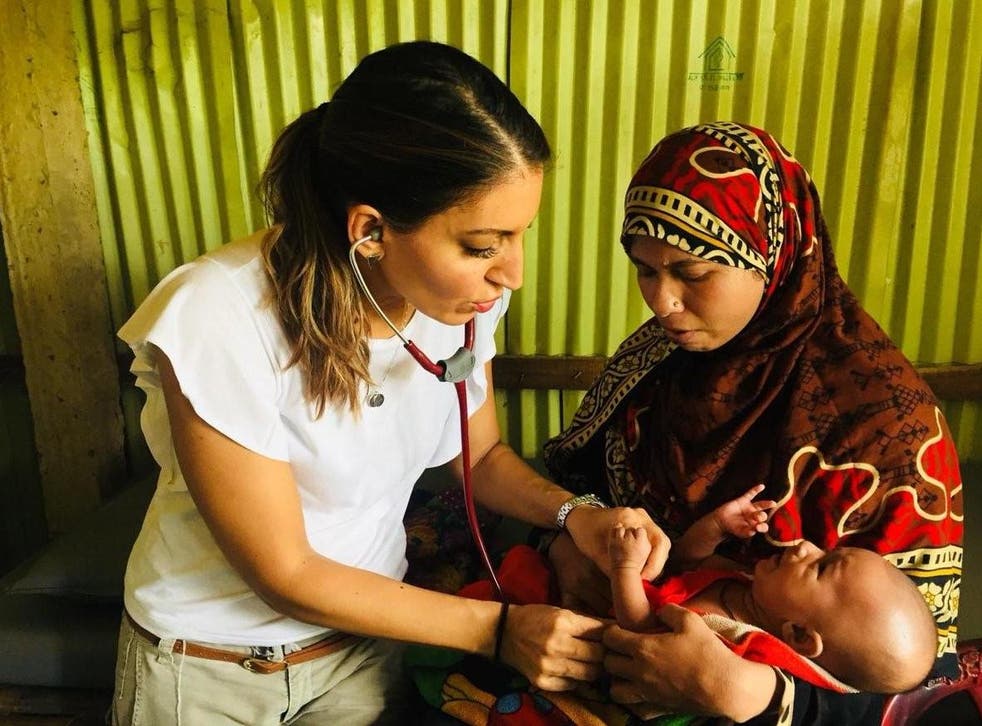 Ten years. That is how long the UK has been without a Labour government.
Ten years of this country suffering at the hands of a government with an austerity-driven agenda. Four elections. Four opportunities, where we, as a party, have failed to convince the British public that we can be trusted to govern and improve lives.
The Labour Party is on life-support. This is no accident, but the result of a chronic failure to address symptoms that were visible for all to see. We shouldn't have ignored the warning signs in Scotland, and now we've paid the price in northern England, across the midlands and in Wales.
I owe my life and where I am today to the Labour Party. The last Labour government provided the opportunity to study medicine to a young woman who was told she would never amount to anything.
I grew up in Tooting, which I'm proud to represent, with a wonderfully loving single mother who worked three jobs to raise me and my younger brother. We grew up poor, and often cold, but my mother always told me to stay hopeful for change and that there were people worse off than us.
The battle to replace Jeremy Corbyn as Labour leader

Show all 8
Though very young, even back then, I promised myself I would devote my life to helping others improve theirs. This unrelenting desire drove me to study medicine at Cambridge, despite failing my a-levels first time around because of problems at home. My mother was right. From children attending A&E with stab wounds, to older people stacked up in hospital beds because they cannot access social care, to the refugees fleeing persecution – as a doctor, I treat them all. I never forget, not for a moment, that they are my motivation.
This is what public service means to me – and why I believe that if we take potentially difficult, yet informed steps, the Labour Party can take itself off life-support.
We must listen to people and understand their concerns, without judgement or the belief that our political principles mean we already know better. This method is equally true for our members – I've been travelling to meet activists across the country in seats we lost, asking for their assessment of what went wrong in their individual campaigns – their frustration is palpable.
Many Labour activists were simply not listened to by Labour head office when they cried out for help. With local elections just around the corner in May, we must make clear to our fantastic activists and council candidates that we will be forensic in our approach to listening to feedback from the doorstep, and never again repeat the same mistakes.
The Labour Party shaped my values, gave me the ability to represent my community and gave me the skills, as a doctor, to listen to people – regardless of their age, background or personal struggles. I'm passionate and committed about wanting to give back to the party that gave my family everything. I am certain it is only by actively listening, with humility, across all regions of the UK, that we can regain the trust of voters and begin the vital task of returning Labour back to power. We owe it to those who depend on us the most. That's why I am standing to be deputy leader of the Labour Party.
Rosena Allin-Khan is the Labour MP for Tooting and an A&E doctor at St George's Hospital
Register for free to continue reading
Registration is a free and easy way to support our truly independent journalism
By registering, you will also enjoy limited access to Premium articles, exclusive newsletters, commenting, and virtual events with our leading journalists
Already have an account? sign in
Join our new commenting forum
Join thought-provoking conversations, follow other Independent readers and see their replies