Labour says it will scrap barbaric universal credit – but the trauma it has inflicted will not be so easy to erase
Britain's most vulnerable have been driven to food banks for survival, all the while being relentlessly harassed by an unforgiving job centre. This despicable benefits regime can not be rid of soon enough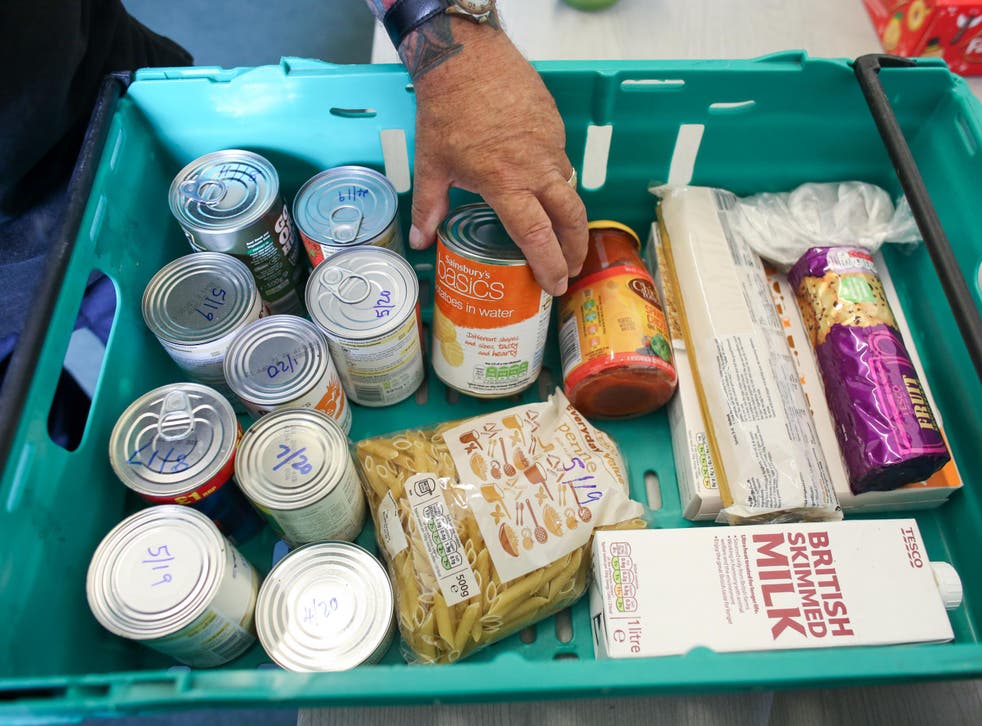 Scrapping universal credit – as announced by the Labour Party today – would be the best thing to happen to the nation's mental health that I can think of and must become a cross-party priority. For the brutality of its rollout has been the final straw for many people, driving them to suicide or self-harm. Why?
While neoliberalism has sold us a fantasy of atomised individuality, our inner worlds and embodied experience are partially shaped by how we are treated both in our early and current lives. As an example, if someone has been aggressive to us, we tend to take inside both the position of the aggressor and the aggressed. Aggression here might be direct – say, having been bullied at school – or indirect, such as absorbing overt or micro-aggressions towards people we identify as like us that swirl in our vicinity. How we experience ourselves and treat ourselves is partially a function of how we have been and are viewed.
Universal credit situates claimants as suspicious. People are required to constantly prove that they are seeking work, sanctioned grotesquely for small things that having anxiety makes challenging – such as picking up a phone call – and subject to near-constant positive messaging that if they just had the right attitude, they could easily find work and the good life would ensue. The logical consequence of this is financial precarity that not only drives people to food banks and sometimes prostitution, but leads to people viewing themselves as failing or not worthy somehow.
Even the most fierce activists I know have internalised the damaging idea that they are not deserving alongside their recognition that it is the system at fault. And that gets enacted on the body in terms of self-harm, or the soul in terms of the kind of internal attacks on the self that diagnostically people like to label as depression, paranoia, anxiety and so on.
UK news in pictures

Show all 50
Even if one has got through the often torturous ordeal of assessment, relief is impossible because of the near-constant monitoring and re-testing. This situation not only affects those who are not in work but also people in zero hour contract precarity who are often nonetheless expected to maintain a happy smile under neoliberal insistences.
The situation is worse still for the people who I work with who come from a background of abuse, neglect, political persecution and so on. It is a struggle for people who have been through hell to survive at the best of times. But what happens when the state – that one they had hoped would provide relief – repeats this cruelty? Or when hate crimes increase where they live because locals have internalised the striver/skiver ideas successive governments have propagated? The combination of material deprivation and internalised persecution here can be deadly.
Activist Rick Burgess recently wrote: "People who have a form of trauma from their dealings with the Department of Work and Pensions and contractors over the last decade are survivors of state-sponsored abuse. It needs to be recognised and help given." Trauma – sociopolitical trauma – is precisely the word, though it is in the interests of the state to package it as illness and send in clinicians like me under the guise of help.
The first priority for help, as has been articulated so clearly by grassroots organisations, and which is being underlined at today's important Mental Health Crisis Summit in London, is not for more psychologists to attempt to soak up the deluge of distress caused by the current punitive welfare system.
Rather it is to scrap universal credit as an immediate priority and create a welfare state that compassionately cares for people by providing real social security – not testing and re-testing them to within an inch of their lives. Just as we internalise precarity and suspicion against us, so too do we absorb care and safety. This kinder external and internal environment is surely the mental health breakthrough we need.
Jay Watts is a clinical psychologist, psychotherapist and senior lecturer working in London
Register for free to continue reading
Registration is a free and easy way to support our truly independent journalism
By registering, you will also enjoy limited access to Premium articles, exclusive newsletters, commenting, and virtual events with our leading journalists
Already have an account? sign in
Register for free to continue reading
Registration is a free and easy way to support our truly independent journalism
By registering, you will also enjoy limited access to Premium articles, exclusive newsletters, commenting, and virtual events with our leading journalists
Already have an account? sign in
Join our new commenting forum
Join thought-provoking conversations, follow other Independent readers and see their replies