Lana Del Rey's reaction to her own Instagram controversy shows how wrong she was all along
The singer is having a bit of an 'I don't see color' moment, which fails to clarify the point she was trying to make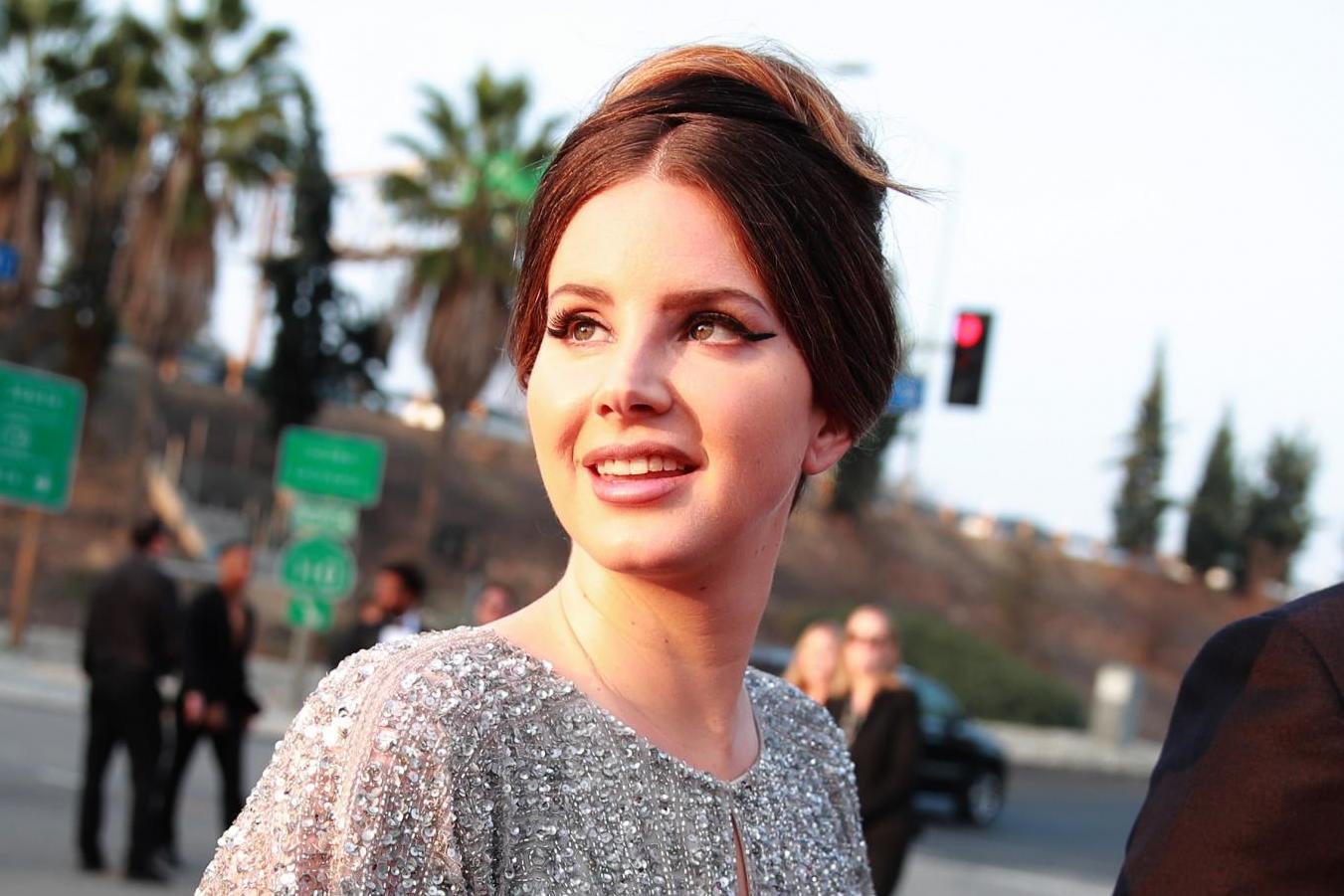 Lana Del Rey's latest Instagram posts might be hard to make sense of, at first glance, to people with only a casual interest in her career. In fact, even those with a deeper knowledge of her repertoire will likely have trouble understanding her message, and, more crucially, why she chose to communicate it now and in this manner.
The Great Del Rey Discourse Loop of 2020 began on Thursday, when the singer published a lengthy post addressed to "the culture", in which she advocated for her right to say or sing whatever she wants "without being crucified or saying that I'm glamorising abuse". This in itself isn't a problem. The issue began with Del Rey's decision to spotlight a group of artists – Doja Cat, Ariana Grande, Camila Cabello, Cardi B, Kehlani, Nicki Minaj, and Beyoncé – implying that these women had been afforded a luxury she had been deprived of, i.e. the luxury of "singing about being embodied, feeling beautiful by being in love even if the relationship is not perfect, or dancing for money".
It didn't take long for social media users to notice that the seven women listed by Del Rey are almost all women of color – a fact that didn't sit well with many people, including other women of color. Some respectfully argued that the singer could have easily made her point without singling out these specific artists. People also justly pointed out that making it in the music industry isn't exactly a walk in the park for women of color, and that they do, in fact, experience criticism for the very reasons Del Rey highlighted in reference to herself.
(I could point to a litany of examples to illustrate how the music industry incessantly undermines the legitimacy of women of color, but the one that sticks out in my mind is Cardi B having to deactivate her Instagram account over mounting backlash after becoming the first solo female rapper to win the Grammy for Best Rap Album in 2019 for Invasion of Privacy, an album she recorded while pregnant with her first child.)
A few hours after her initial post, Del Rey doubled down, writing in part that "this is sad to make it about a WOC issue when I'm talking about my favorite singers".
"I could've literally said anyone but I picked my favourite f**king people," she added. "And this is the problem with society today, not everything is about whatever you want it to be."
This rhetoric has a definite "I don't see color" twinge to it – the apparent implication being that Lana Del Rey wasn't making a racially problematic comment; rather, it's us who insist on seeing it this way, presumably to serve whatever agenda we may have. "It's exactly the point of my post – there are certain women that culture doesn't want to have a voice it may not have to do with race I don't know what it has to do with," she added. "I don't care anymore but don't ever ever ever ever bro- call me racist because that is bulls**t [sic]."
Do I believe Lana Del Rey didn't purposefully single out women of color (bar Ariana Grande) when writing her Instagram post? Yes, I'm ready to believe that. She probably just thought of artists she liked and listed their names and didn't think any more of it. But this obliviousness is revealing in itself, and it's hard to interpret it as anything else than a blatant omission of Del Rey's own white privilege.
Then comes the other implication behind Del Rey's statements: that feminism hasn't made room for people who look like her, which she has clarified as meaning "people who don't look strong or necessarily smart, or like they're in control etc". Her remarks, she added, are about "advocating for a more delicate personality" in the face of a world which, presumably, hasn't allowed for that.
This came as an addition to her original post, which included the following passage: "I'm not not a feminist – but there has to be a place in feminism for women who look and act like me – the kind of woman who says no but men hear yes… the kind of women who get their own stories and voices taken away from them by stronger women or by men who hate women."
I genuinely believe that plenty of people, like Del Rey, say they oppose feminism not because they don't think that men and women deserve equal rights (and even those who believe that generally wouldn't verbalise it so definitely), but because they feel rejected by the movement on some level. And certainly, there can be something jarring about the constant calls to female solidarity, especially in a world that makes room for too few of us.
For a while, I've been on the fence about Madeleine Albright's famous quote, according to which "there's a special place in hell for women who don't help each other." While I'm all for women lifting each other up, this kind of thinking stops being helpful the moment that it becomes another demand women have to fulfil. Think of it this way: When was the last time you heard someone proclaim that men must stick up for one another, especially when seeking success, happiness, and other accomplishments?
Back to Del Rey: Yes, some have questioned her work in the past, although she has also been widely praised (her latest album, Norman Fucking Rockwell!, rapidly became the talk of the town after its release in August 2019). But feminism isn't the enemy here, or at least not exactly and not entirely. As Del Rey points out herself, "men who hate women" are among the people she feels have silenced her. Feminism, as a movement, is all about counterbalancing these men's voices and making sure women are heard.
That's why it's so hard to make sense of Del Rey's comments: I don't doubt that she feels misrepresented by some iterations of feminism, and I'm sure that feeling as though people misunderstand your art is profoundly frustrating. But claiming that feminism doesn't allow for fragility or nuance seems unfair and untrue – especially if it gets in the way of acknowledging the other female artists who paved the way for Del Rey and her career.
Join our commenting forum
Join thought-provoking conversations, follow other Independent readers and see their replies