Maria Schneider already called the Last Tango in Paris scene rape – why did we only listen when Bernardo Bertolucci admitted it?
While Brando and Bertolucci won award nominations and positive recognition, Schneider's career was seriously damaged by the film. In 2007 she said in an interview that it was humiliating and felt like rape, and she struggled with depression for the rest of her life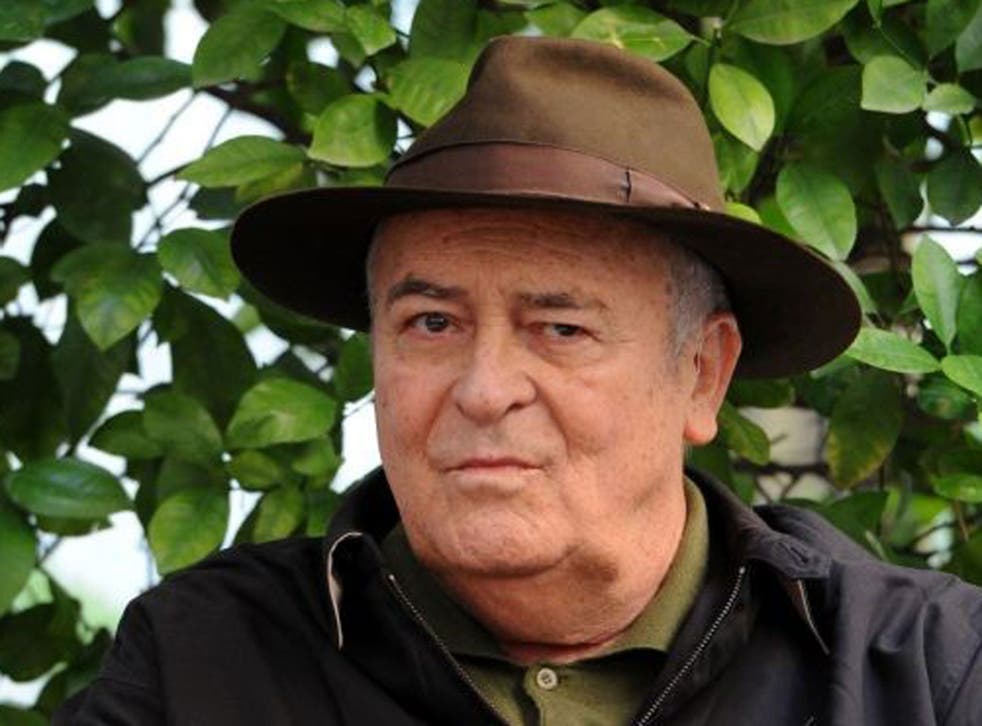 Maria Schneider was 58 when she died in 2011. The actress was involved in more than 50 films and television productions in her career, but she is still remembered as the girl in Last Tango in Paris. The 1972 Bernardo Bertolucci film is remembered as one of the most controversial instances in film history, predominantly because of one scandalous scene where Marlon Brando's character uses a stick of butter as lubricant to anally rape a young woman played by Schneider.
Brando was a 48-year-old Hollywood star at the time, while Schneider was only 19 and still an unknown French actress. The film granted Oscar nominations to both Bertolucci and Brando, and worldwide attention to Schneider.
Recently a 2013 video surfaced in which Bertolucci discusses the scene, which has provoked outrage. In the interview, the director admits that Maria Schneider never consented to the infamous butter sequence. He reveals it was an idea he had with Brando the morning before shooting – one that Schneider wasn't aware of, as it didn't appear in the script. He justified his decision by saying he "wanted her reaction as a girl, not as an actress". He does not regret that decision.
The public's general disgust and shock this week is entirely justifiable. But the information shouldn't come as a surprise, seeing as in 2007 Schneider herself revealed the scene wasn't in the original script and that she felt violated by what had happened. In an interview with the Daily Mail, she said: "They only told me about it before we had to film the scene and I was so angry. I should have called my agent or had my lawyer come to the set because you can't force someone to do something that isn't in the script, but at the time, I didn't know that. Marlon said to me: 'Maria, don't worry, it's just a movie,' but during the scene, even though what Marlon was doing wasn't real, I was crying real tears. I felt humiliated and to be honest, I felt a little raped, both by Marlon and by Bertolucci. After the scene, Marlon didn't console me or apologise. Thankfully, there was just one take."
Forbes highest paid actresses 2016

Show all 10
While Brando and Bertolucci won award nominations and positive recognition, Schneider's career was seriously damaged by the film. At 20 she was seen and treated as a sex symbol rather than as a serious professional. Afterwards she struggled with depression, drug addiction and suicide attempts. She never shot nude scenes again.
Many were quick to point that Schneider confirmed the rape scene was simulated and there was no real intercourse between Brando and herself – which is true. However, it is important to highlight that the concept of sexual violence is not limited to penile penetration. In fact, the World Health Organisation defines it as "any sexual act, attempt to obtain a sexual act, unwanted sexual comments or advances, or acts to traffic, or otherwise directed, against a person's sexuality using coercion".
Schneider spoke up years ago and was mostly ignored. It was only after Bertolucci's confession – even though he still seems to think his decision was entirely justified because it related to a creative endeavour – that this fact about the scene generated widespread media coverage and public outrage.
How many perpetrators admit what they have done? The fact that Bertolucci felt safe enough to speak about this on television is proof of the rape culture in which we live. A culture that enables sexual assault by devaluing a woman's word and assuring that men will get away with almost anything. Bertolucci speaks because he knows nothing is going to happen to him.
People rushing to emphasise the lack of penile penetration, as if that means everything to do with the scene is therefore fine, only proves this even further. A woman reveals all the ways in which a man broke her trust and made her feel humiliated, violated – and raped. The damage this event brought on her personal and professional life is evident. But of course the main concern tends to be whether or not there was "real rape", as defined by a set of mostly male commentators on the internet.
Bertolucci will go on making films and receiving awards, just as Roman Polanski and Woody Allen did. And if you've ever wondered why most sexual violence victims decide to stay silent, now you have your answer.
Register for free to continue reading
Registration is a free and easy way to support our truly independent journalism
By registering, you will also enjoy limited access to Premium articles, exclusive newsletters, commenting, and virtual events with our leading journalists
Already have an account? sign in
Join our new commenting forum
Join thought-provoking conversations, follow other Independent readers and see their replies