Last Valentine's Day I was in a relationship. This year I'm single - and I know I'll enjoy it a hell of a lot more
Forgive me if I don't want to sit crammed into a second-rate Prezzo with a wilting bunch of roses and a puntastic card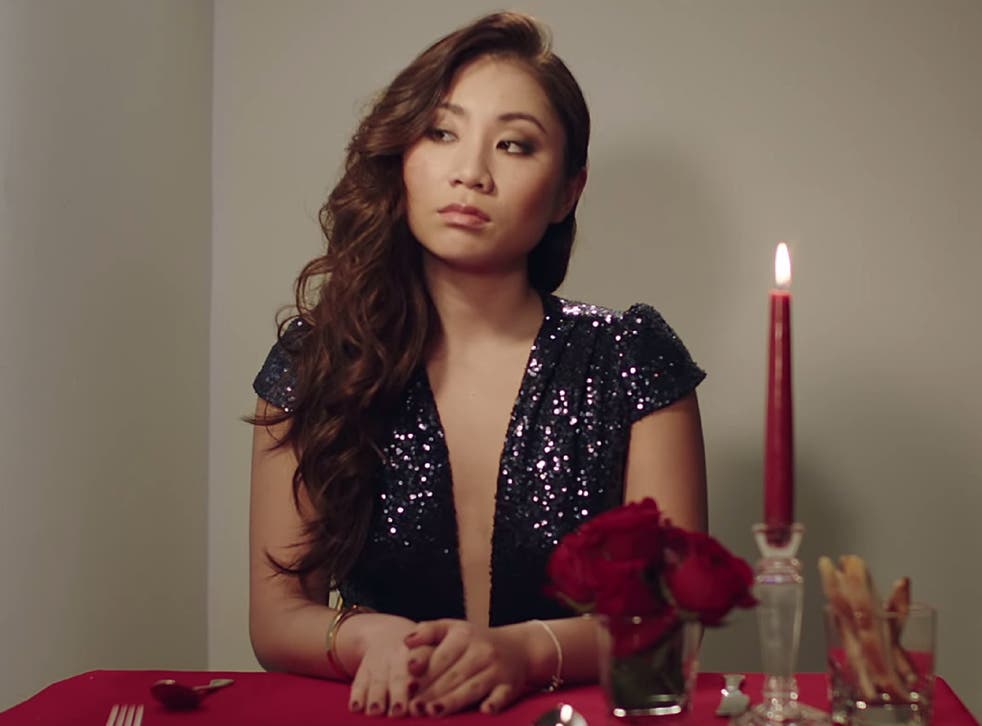 Couples are everywhere at the moment. They're ordering bouquets of roses to be hand-delivered by doves on Sunday morning. They're Boomf-ing marshmallows with photos of each other's faces on them. Or they're finding other ways in which to contribute to the £1.3 billion the UK spends on Valentine's Day cards, flowers, chocolates and other gifts each year.
If you happen to fall into the 51 per cent of the population who are single, on the other hand, the fourteenth probably isn't the highlight of your calendar. Even if you're not one of the 14 per cent of women who will send themselves flowers this Sunday, the prospect of a day specifically designated to romantic love is hardly likely to fill you with joy.
Unless you look a bit closer. This year, a survey in TIME magazine revealed that, of the 75 per cent of respondents who told their partner "not to bother" about Valentine's Day, only about a quarter really meant it.
Meanwhile, according to an analysis of Facebook statuses, people are most likely to break up right before Christmas or right after Valentine's Day.
Both make the happy glow surrounding all those gooey-eyed couples sitting across the table from one another in Prezzo start to look ever so slightly contrived. Valentine's is a day when relationships are supposed to be happy and perfect – or, more accurately, when they're supposed to look happy and perfect.
In reality, most couples will probably spend hours obsessing over whether the "Will you BB-8 my D8" Star Wars-themed card they've bought their romance-obsessed significant other is too nerdy, buy roses at the last minute - because roses are apparently the only flower available for purchase during the first half of February - and forget to make dinner reservations. They'll then end up sitting in a second-rate restaurant, counting how many glasses of wine they can have before the risk of a hangover the next day becomes too real, because, this year, going out for dinner on Valentine's Day means going out on a Sunday. Oh, and their table is on average about an inch away from the next crammed-in couple.
Being single this Valentine's Day means avoiding all of the above, as well as having the day free to do whatever you want without feeling that cloying sense of obligation. You can languish in bed all day guilt-free, or shout at the television in the hope that the England rugby team will hear you, or even jump on the "Galentines" bandwagon and celebrate your singlehood with your nearest and dearest single friends.
Of course, there are genuine perks to being in a relationship. "That special someone" who understands you, who believes in you, and who finds you attractive even when you're still in your pajamas at three o'clock in the afternoon - or who is at least required to pretend they do – is wonderful to have. But being in a relationship on Valentine's Day turns so many of these perks into obligations that they're rendered almost entirely meaningless.
The last Valentine's Day I spent in a couple was hardly among the most romantic moments of our relationship. I bought him a card. He bought me red roses, even though my favorite flowers are tiger lilies. Then, when I refused to endure an evening of forced romance in a couple-filled restaurant, we compromised, ordered a curry and shared it with my single housemate.
For the most supposedly romantic day of the year, it was so mundane I hardly remember it. But I do remember him buying me a £4 soft-toy husky for Christmas because of an in-joke we had, or the morning when he woke me up with one of each pastry from a nearby cafe because he wasn't sure what pastries I liked, or a particularly delicious dinner he cooked me one January evening after I'd been out rowing.
I remember the romantic gestures that, unlike Valentine's Day, didn't stem from obligation and, this year, I'm going to enjoy the fact that only obligation I have is to myself.
This year, with a sigh of relief, I don't feel obliged to do anything at all.
Register for free to continue reading
Registration is a free and easy way to support our truly independent journalism
By registering, you will also enjoy limited access to Premium articles, exclusive newsletters, commenting, and virtual events with our leading journalists
Already have an account? sign in
Join our new commenting forum
Join thought-provoking conversations, follow other Independent readers and see their replies