As a conservative, I'm embarrassed by the Republican party's support of Laura Loomer
This is not what conservative values are supposed to look like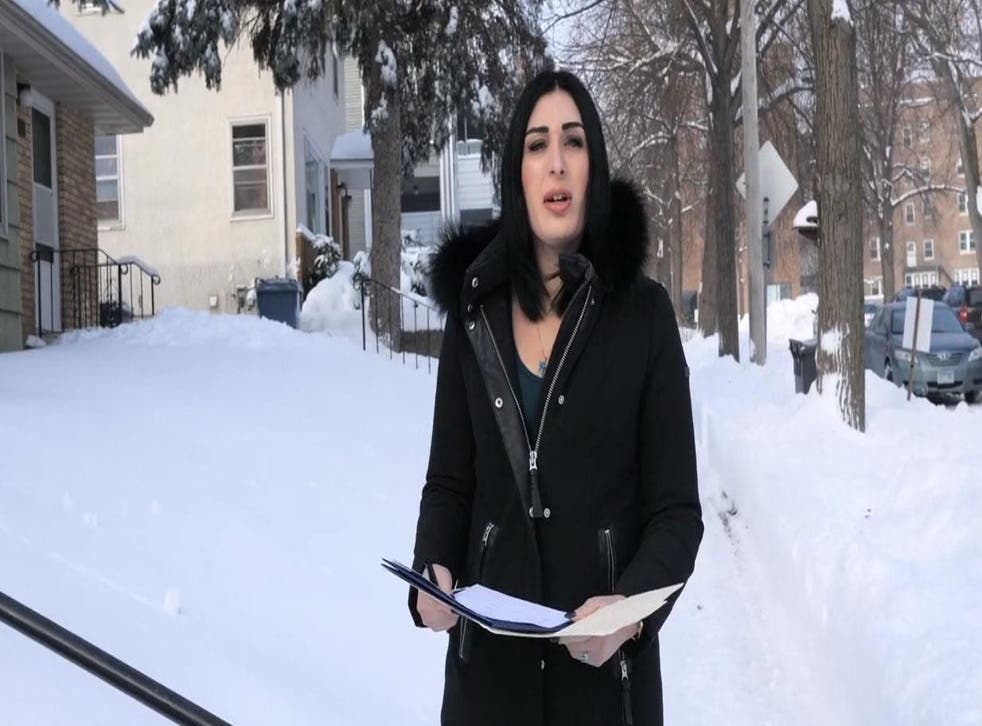 The Republican Party has a serious problem with its fringes. That problem was on full display Tuesday when far-right activist and conspiracy theorist Laura Loomer won the GOP primary for Florida's 21st Congressional District.
It's not so much the electoral result that is of significance, because it's a heavily Democratic district and Loomer is very unlikely to succeed in the general election. Rather, what's really concerning about this development is the way so many prominent Republicans have embraced Loomer's unserious and radical campaign.
President Trump himself congratulated Loomer in a tweet, and retweeted several posts touting her victory. This comes after the president just last week embraced congressional candidate and "QAnon" conspiracy theorist Marjorie Taylor Greene. (Of course, Loomer and Taylor Greene are friends).
Loomer has also received endorsements from prominent congressional Republicans such as Rep. Matt Gaetz and Rep. Paul Gosar.
This is an embarrassment for the GOP. Loomer is an extremist with bigoted views. She is not worthy of conservative support.
For example, Loomer has described herself as a "proud Islamophobe" and said that "someone needs to create a non-Islamic version of Uber or Lyft because I never want to support another Islamic immigrant driver." Worse, she has argued that "Muslims should not even be allowed to seek positions of political office in this country."
Of course, it's fair game to criticize doctrinal religious beliefs or to critique the oppressive regimes of Muslim countries such as Saudi Arabia. But Loomer has gone far beyond criticizing ideas into the realm of stereotyping people and openly advocating for discrimination. Her blanketly anti-Islam views are an affront to American values and an insult to our fellow citizens.
And Loomer's support for religious tests on political office is completely out of sync with conservative values such as our belief in religious freedom. That's to say nothing of how her stance explicitly contradicts the Constitution — something principled conservatives still care about.
Loomer has pulled cheap stunts at the scene of national tragedies and made outlandish claims about school shootings. She has also reported for InfoWars, a far-right fake news and conspiracy outlet that has propagated the false claim that the Newtown, Connecticut school shooting was "completely fake with actors."
Loomer's association with and proximity to school shooting conspiracies even prompted a member of President Trump's campaign staff who lost a family member in the Newtown shooting to denounce her.
Don't forget Loomer's immature and potentially illegal stunts, either.
To "protest" immigration, Loomer reportedly donned a sombrero and jumped over the California governor's mansion wall. Yes, seriously. This isn't some smear — Loomer bragged about "trespassing at the mansion of California Governor Gavin Newsom" on her own congressional campaign website.
Oh, and Loomer allegedly trespassed on Speaker of the House Nancy Pelosi's private property in another immigration "protest."
In perhaps her most bizarre and offensive stunt, she also chained herself to Twitter's headquarters to protest being banned from the platform. While protesting, Loomer, who is Jewish, wore a yellow star to invoke imagery of how Jewish people were treated during the Holocaust, to the shock and horror of many.
These are not the actions of a person who is credible enough to serve as a member of Congress. Not even close.
Thankfully, Loomer will lose this November. But until the mainstream GOP stops accepting and promoting fringe figures in its midst, this problem isn't going away.
Brad Polumbo (@Brad_Polumbo) is a conservative political journalist and former fellow at the Washington Examiner. His work has appeared in outlets such as National Review, USA Today, the Boston Globe, and the Daily Beast
Join our new commenting forum
Join thought-provoking conversations, follow other Independent readers and see their replies