The case of Lavinia Woodward exposes the troubling inequality at the heart of our justice system
The same mercy should be accorded to another defendant with the aim of becoming a care assistant, or one who was a checkout assistant at Tesco with aspirations towards becoming a supervisor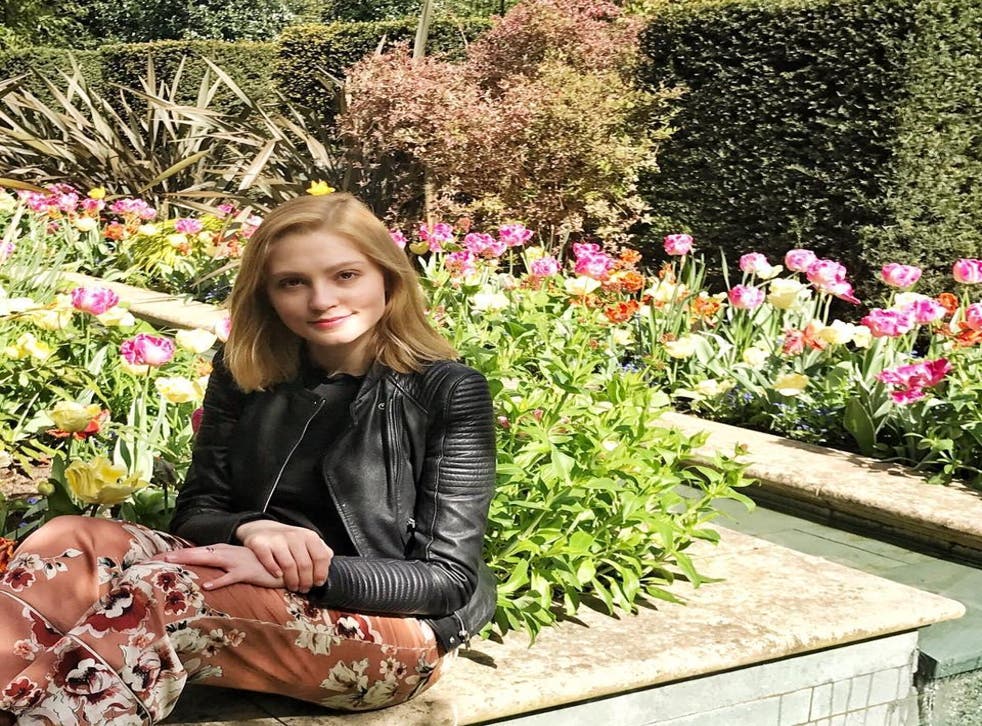 We are supposed to be held equal before the law. But if we're clever, white, and have great prospects, could it be (with apologies to George Orwell) that some of us are more equal than others?
Aspiring heart surgeon Lavinia Woodward, a student at Christ Church College, Oxford, was told that she is likely to be spared a jail sentence after stabbing her boyfriend in the leg before hurling a laptop, glass and jam jar at him in a drug-fuelled rage. She admitted to a charge of unlawful wounding at Oxford Crown Court.
"It seems to me that if this was a one-off, a complete one-off, to prevent this extraordinary, able young lady from not following her long-held desire to enter the profession she wishes to, would be a sentence which would be too severe," Judge Ian Pringle said. "What you did will never, I know, leave you – but it was pretty awful, and normally it would attract a custodial sentence, whether it is immediate or suspended."
There are good grounds for according Woodward mercy, regardless of her career prospects. The court was told she had led a "very troubled life" including being abused by a former boyfriend. The Secret Barrister blog has looked at the the case and makes the point that this, and her prior experience with substance abuse, serve as powerful mitigation. She also has no prior convictions. If she conforms to the expectations of the court before she appears again at the end of September, the sentencing guidelines for the offence she committed provide scope for the judge to be lenient.
The Secret Barrister also says this: "Lest anyone be seduced by the reflexive narrative that such merciful sentences are only afforded to white, middle-class defendants, let me assure you: this course is not unusual."
Not unusual. But less usual when the defendant is non-white, or poor. That's where it gets interesting.
Labour MP David Lammy's review of the criminal justice system suggests that might be the case when it comes to black and minority ethnic defendants. Commissioned by the former Prime Minister David Cameron, the Lammy Review's emerging findings, published at the end of last year, stated that among those found guilty at Crown Court in 2014, 112 black men were sentenced to custody for every 100 white men.
When drugs were involved, the difference was even more striking. Some 141 black men were imprisoned for every 100 white men. With women, a staggering 227 were handed custodial sentences at Crown Courts for every 100 white women. These statistics imply that when mercy is applied, it is not applied equally, and especially in cases where drugs are involved.
Reporting crimes via Skype
Then there is the issue of poverty. In a study for the Joseph Rowntree Foundation published in 2014, the Centre for Crime and Justice Studies opined that the "risks of poor people ending up in prison over the long and the short-term remain to be properly assessed and understood". But it did find that "in a selective study of prisoners released in 2008, the mean periods of P45 employment observed in the year prior to custody fell below 16 weeks". Earlier studies found prisoners were more likely to be on low wages prior to imprisonment, if they were even in work.
Of course, those studies aren't looking at how judges sentence people, just at the experiences of those in prison prior to being jailed. But, let's be honest, if you get into a spot of bother and have access to a nice suit, you're going to wear it, because it's the sort of thing that counts with judges and juries. It shows you treat the court with respect and take the proceedings seriously. If you're using food banks, however, then the opportunity to impress the judge in that way might not be open to you.
We should remember, as the Secret Barrister was at pains to stress, that we don't know the full facts of Woodward's case. And judges' remarks are, of course, capable of being taken out of context. The blog urges Judge Pringle to "publish his sentencing remarks in full" and I agree that, given the attention the case has received, that would be a sensible course of action.
For the record, I think Woodward's troubled background, and the struggles she has endured, are very relevant to her sentencing. But the fact that a promising career has been put at risk? That shouldn't matter.
The same mercy should be accorded to another Lavinia Woodward, with a similar troubled background, who was simply attending courses laid on by Jobcentre Plus with the aim of becoming a care assistant. Or one who was a checkout assistant at Tesco with aspirations towards becoming a supervisor.
Richard Garside, director of the Centre for Crime and Justice Studies, said this to me in the course of researching this piece: "While we are all formally equal before the law, the justice system reflects and reinforces the great inequalities in wealth and power of British society."
I fear that he is right about that.
Register for free to continue reading
Registration is a free and easy way to support our truly independent journalism
By registering, you will also enjoy limited access to Premium articles, exclusive newsletters, commenting, and virtual events with our leading journalists
Already have an account? sign in
Join our new commenting forum
Join thought-provoking conversations, follow other Independent readers and see their replies