Think the idea of UK leftie movements being infiltrated is all a conspiracy theory? Here are some of the times it's actually happened
From anti-war and environmental protesters to the mother of Stephen Lawrence and a woman who had a child with a man she thought was someone else, spying on our own citizens has been the norm for decades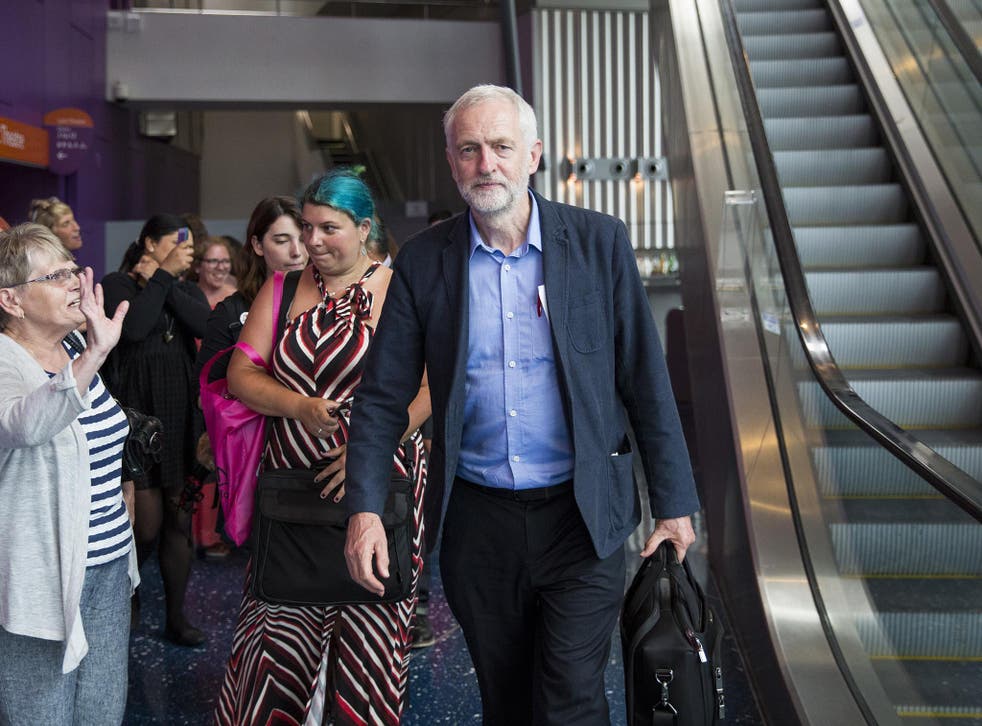 The Democratic National Convention has opened in Philadelphia to a backdrop of intra-party mayhem. Leaked emails released by WikiLeaks show that prominent Democratic Party officials worked covertly to discredit Bernie Sanders, the socialist candidate in the presidential primaries. This would be in contravention of the party's own rules and the revelation has caused considerable havoc after Democratic National Committee chairwoman Debbie Wasserman Schultz stood down.
Here in the UK last week Len McCluskey, the general secretary of Unite – Britain's biggest union – suggested that the domestic security agency MI5 could be using smear tactics against the Labour party leader Jeremy Corbyn.
To many of us this sounds like a fanciful conspiracy theory. Why would a democratic country that cherishes free and open elections, freedom of expression and political pluralism engage in such "dark arts" to damage the reputation of a political leader? The problem with conspiracy theories is that they can detract from more visible and everyday injustices. But that does not mean that some of them aren't true.
In fact, the recent history of governments and corporations engaging with their opposition is full of examples of infiltration, informants, agent provocateurs and other covert tactics. Often they are aimed at discrediting progressive movements and socialist organisations.
In the most extreme cases covert operations against political opponents have led to the overthrow of democratically elected governments. In the 1973 coup d'état in Chile, the socialist president Salvador Allende was deposed by the country's armed forces and later replaced by the dictator Augusto Pinochet. The extensive campaign by the US intelligence agency CIA to destabilise Allende's Popular Unity government was key to the plot. The Church Committee of the US Senate later laid bare a number of covert programmes by the CIA implicating the agency in attempts to assassinate foreign leaders and to undermine foreign governments.
But covert operations have also been aimed at political dissidents at home. Most notoriously the FBI's counter intelligence programme, known as Cointelpro, was designed to disrupt the influence of US communists. It was then extended to neutralise left-wing as well as extreme right movements, including the Black Panther Party and anti-Vietnam war protesters. Cointelpro was not an operation of foreign espionage but targeted and monitored American citizens.
In 1985 the French intelligence services planted bombs on the Greenpeace ship Rainbow Warrior on its way to protest French nuclear weapons testing in the Pacific Ocean. Two explosions sank the ship in a New Zealand harbour and killed the photographer Fernando Pereira. But rather than weakening the opposition to nuclear tests, it galvanised the movement.
Today we know very little about the involvement of security services in tracking political activists. But recent exposures in Germany and Britain indicate that it is the police who are engaged in a kind of domestic espionage of their own.
McDonnell: Corbyn would resign if defeated in a general election
In Britain, activists discovered that several undercover police officers had been living amongst them for years and reporting back to the authorities. What has been dubbed the "spycops" scandal involves secretive Special Branch units that sent undercover police to infiltrate and build long-term personal relationships with political campaigners in diverse protest movements.
In 1968, the Special Demonstration Squad was set up following anti-Vietnam war protests outside London's US embassy that descended into clashes with the police. The aim was to provide intelligence for public order control by going "deep undercover" within anti-war, labour and environmental movements.
And these weren't the only targets. Undercovers were allegedly involved in attempting to monitor the justice campaign run by Doreen Lawrence, the mother of Stephen Lawrence who was murdered in a racist attack in 1993.
The blacklisting scandal involved major construction companies paying for information collected by private investigators on the activities and personal details of trade union activists.
And the police whistle-blower Peter Francis has gone on record stating that undercover police units collected information on elected representatives during the 1990s. Among them are Jeremy Corbyn and the former London mayor Ken Livingstone.
The most ridiculous claims made about Jeremy Corbyn

Show all 11
Those covert surveillance tactics are now subject to a public inquiry chaired by a senior judge. No doubt the most toxic accusations thrown at the police involve the immoral and probably unlawful behaviour of some, if not all, of the officers.
Most of the outed undercover agents were men who deceived female activists into intimate and sexual relationships. In a particularly shocking case, one officer even fathered a child with the woman he was sent to spy on. The spycops also assumed the identity of dead children without their parents' knowledge and withheld evidence in court cases.
None of this should make us any less sceptical about conspiracy theories. But where evidence of foul play by the intelligence and police services exists, it should be taken seriously.
Raphael Schlembach is a lecturer in criminology at the University of Brighton
Register for free to continue reading
Registration is a free and easy way to support our truly independent journalism
By registering, you will also enjoy limited access to Premium articles, exclusive newsletters, commenting, and virtual events with our leading journalists
Already have an account? sign in
Register for free to continue reading
Registration is a free and easy way to support our truly independent journalism
By registering, you will also enjoy limited access to Premium articles, exclusive newsletters, commenting, and virtual events with our leading journalists
Already have an account? sign in
Join our new commenting forum
Join thought-provoking conversations, follow other Independent readers and see their replies