I worked at Lehman Brothers during its final days. This is what the global financial crash looked like from the inside
I remember drifting down a ski lift in the French Alps reading that Bear Sterns was being swallowed up for $2 per share by banking behemoth JP Morgan to avoid a bankruptcy of its own. The notion that Lehman Brothers would be next seemed laughable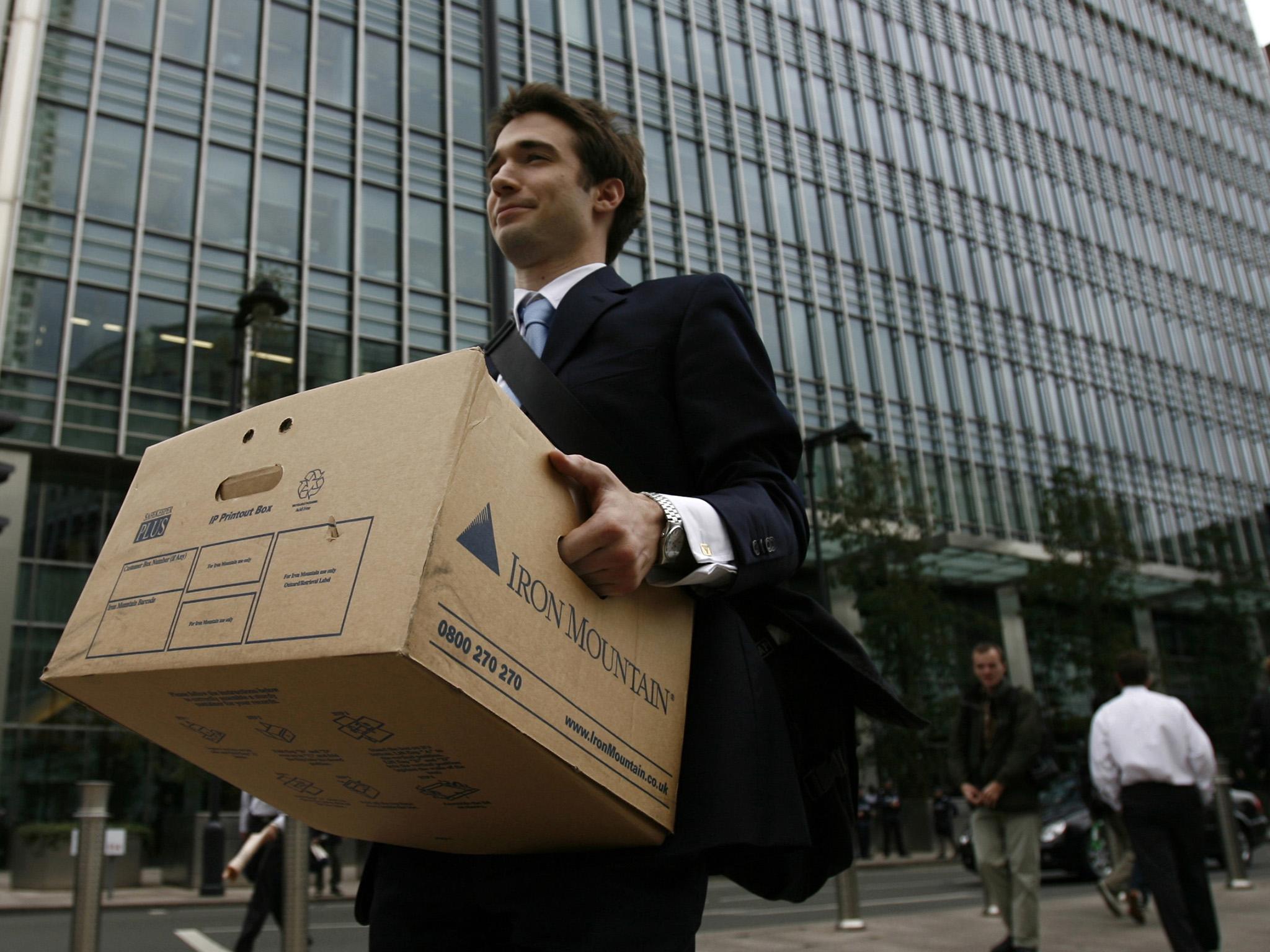 Let me start by saying one thing – I loved my job at Lehman Brothers. Given what happened 10 years ago – the biggest bankruptcy in US history and the start of the global financial crisis – you might be forgiven for thinking that looking back would not conjure fond memories for me. But it does.
I scraped into Lehman Brothers as part of the Operations Graduate Programme on 15 September 2003 – five years to the day before it all came crashing down. For the uninitiated, this involved supporting the sexy trading and sales front-end of the business, rectifying transactions, settling inaccuracies and being shouted at. From this middle office division, it was extremely hard to break through and get a seat on the trading floor where reputations and fortunes were made (and destroyed!) over and over. But, like any ambitious 23-year-old, I was desperate to make the jump, and gave myself a year to try and make my move. Fortunately for me, Lehman Brothers had an incredibly entrepreneurial culture and six months in, I was a junior salesman in their prestigious Corporate Bond and Derivative division.
Several heady, adrenaline-fuelled years followed. The trading floor in Canary Wharf, the size of a football pitch, was full of hungry, ambitious egos with their eyes relentlessly focused on their own wealth creation and reputations.
The individuals themselves were street-smart and intellectually gifted, but this was also combined with a scrapper's reputation that had seen the firm survive an earlier threat to its existence relating to the Long-Term Capital Management crisis of 1998. Despite that, the banking system, yet again, was becoming increasingly reckless, regulation was weak, and cracks started to appear as early as summer 2007.
Staff carry boxes from Lehman Brothers' offices in London after the bank failed in 2008
In March 2008, I remember drifting down a ski lift in the French Alps reading in bemused horror that Bear Sterns was being swallowed up for $2 per share by banking behemoth JP Morgan to avoid a bankruptcy of its own. The notion that Lehman Brothers would be next on the chopping block seemed laughable at the time.
Two months later, the word "contagion" was very much front and centre in the minds of all Lehman employees as we watched our own stock price start to freefall. The firm was being pilloried by professional investors every time you watched financial news and it felt like the market demanded another big casualty to pay for all those years of excess and financial impropriety.
Lehman's CFO, Erin Callan, underwent a series of unedifying examinations from the financial community time and again during investor calls and interviews. I had met her at a dinner in New York earlier in the year and had been really impressed with her charisma and the respect she commanded from the rest of the team – at the time she was feted as the most high-profile female banker on Wall Street. But in June 2008, the Lehman stock price was tanking and rather than throwing their support behind Erin, the decision-makers threw her to the wolves. She was removed from her post and the firm.
The rest is history and despite a further five years at the Japanese investment bank Nomura, nothing came close to the highs or (thankfully) the lows of my time working at Lehman Brothers.
World news in pictures
Show all 50
Fortunately, along the way I had developed a great working relationship and friendship with a client of mine. Away from the day jobs, we had a shared passion for all things automotive and decided to set up a small, online venture together. I never viewed myself as an "entrepreneur" – it's an overused term – but I do believe those early years at Lehman challenged me to push myself beyond what I thought I was capable of career-wise.
Today we are more motivated by scaling our platform and enjoy watching small businesses (our members) reap the commercial rewards brought about by technology and the level playing field permeated by the internet. It's a far cry from the Lehman Brothers trading floor where, in the final days, I once saw a colleague's shirt almost ripped from his back when the divisional heads decided to have free pizzas delivered to our floor of 400 millionaires.
Al Preston is co-founder of WhoCanFixMyCar.com, the largest online market place for car servicing and repairs in Europe
Join our commenting forum
Join thought-provoking conversations, follow other Independent readers and see their replies