Lena Dunham chose to have a hysterectomy for her chronic pelvic pain – but let's be clear, endometriosis has no cure
Dunham has an important story to share. I know what it's like to live in pain every day, to feel that your career is suffering, that your relationships are under strain. But hysterectomy should only be considered when all other options have run out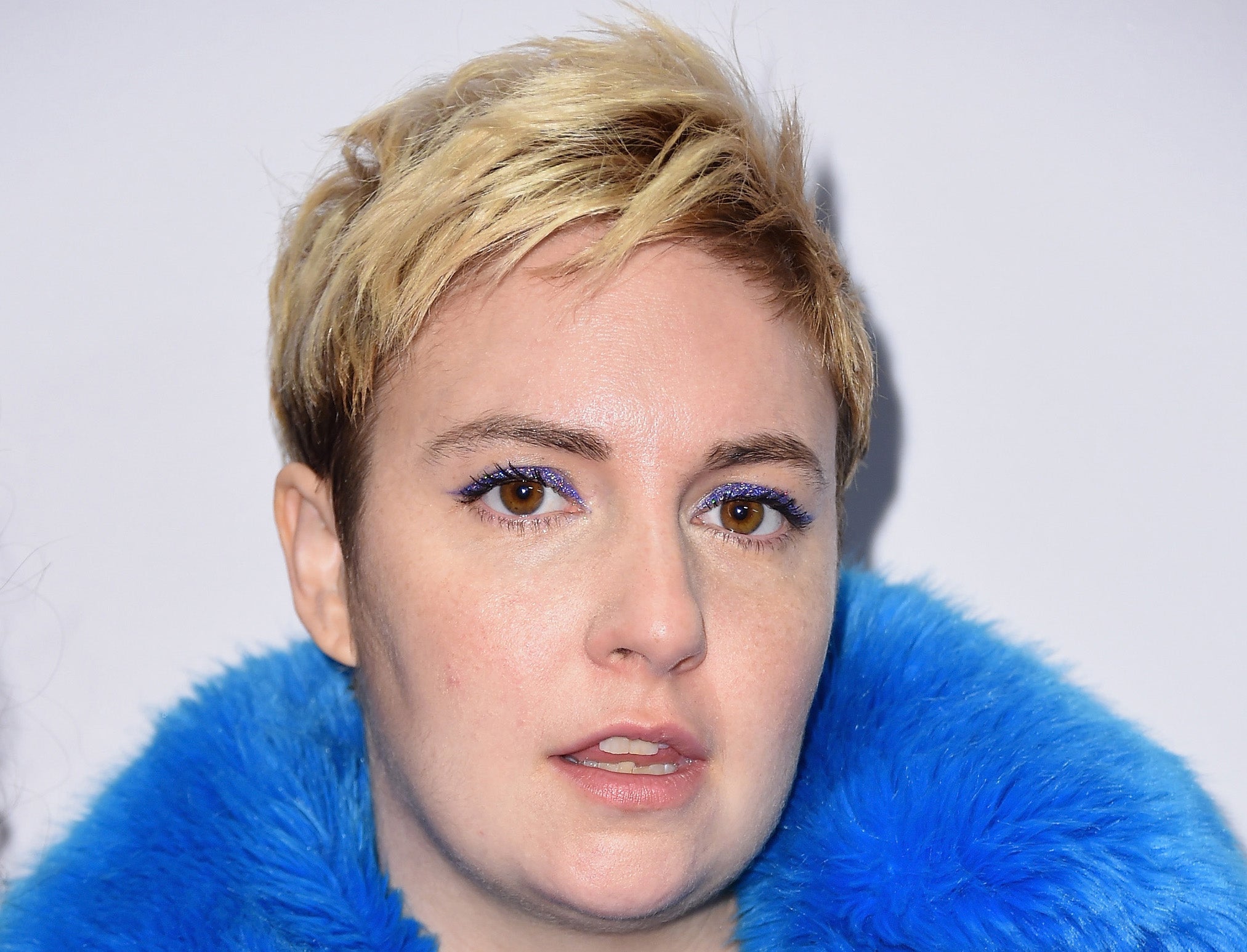 Lena Dunham opened up this week about her decision to have a hysterectomy after struggling with crippling endometriosis pain for more than a decade.
Writing for Vogue, the Girls creator eloquently describes the all-consuming desperation that accompanies the futile search to find a cure for what is an incurable illness.
"I know that a hysterectomy isn't the right choice for everyone ... that it's not a guarantee that this pain will disappear," she writes. But her pain has become "unbearable", she is "delirious" with it and her "family just wants to see me happy again".
Dunham has been rightly celebrated for shining a light on female pain, a subject that has too often been relegated to dark corners. She also speaks to a wider taboo of a 31-year-old woman prioritising her happiness and wellbeing over her fertility, a courageous and difficult decision worthy of being told.
To her credit, she has hedged her experience in the deeply personal. She acknowledges this was a decision she chose, that she pushed for – "I check myself into the hospital and announce I am not leaving until they stop this pain or take my uterus" – and one she felt was right for her in her circumstances.
But if your ear is to the ground, you'll find a community of sufferers deeply troubled by her story.
With great power comes great responsibility, as the saying goes, and her high-profile revelation has triggered an avalanche of misinformation proposing a hysterectomy as a "cure" for endometriosis. This dangerous assumption risks jeopardising decades of work by patient advocates to raise awareness of the condition and increase public understanding.
Hysterectomy is not a cure for endometriosis because there is no cure.
Lena Dunham makes Today Show go incredibly awkward by saying 'penis'
Endometriosis causes cells like the ones in the lining of the womb to appear elsewhere in the body, growing like fibrous webbing on other organs and causing debilitating pain.
These cells respond to estrogen that grow and bleed with a woman's monthly cycle. Even without a uterus, the ovaries still produce estrogen. And even without the ovaries, old patches of disease, scarring, adhesions and nerve damage can still cause ongoing pain. Removing the womb without removing any of these residual – and often hidden – lesions does nothing to stop the pain.
When I was first diagnosed in 2014, reading first-person accounts from endometriosis sufferers was a lifeline for me. It helped shape my thinking around the condition, my prognosis and how I would interact with doctors. It helped me accept the grief that comes with being diagnosed with a chronic illness and accepting a new normal.
That's one of the reasons I wrote about my experience of going through the menopause as a treatment for endometriosis. It was devastating, and it had long-term side effects, and I felt it was important to share my story so other sufferers could read it.
After my second surgery left me with debilitating nerve damage in my pelvis, I wrote about that too. Not to scaremonger, but to raise awareness that surgery comes with its own risks, that early diagnosis must be prioritised to put an end to unnecessary suffering and wasted potential.
But a conversation around hysterectomy does none of these things. Hysterectomy isn't something patient advocates are pushing for – we want alternatives. Having to relinquish our fertility for the sake of our mental health isn't something we should have to choose – we want more research, and better understanding, and improved treatment options. We don't want well-meaning friends sending us a link to Dunham's article, suggesting that maybe we should also take control of our pain.
Sufferers have fought hard to take hysterectomy as a treatment option off the table. What we should be talking about instead is excision surgery by an accredited British Society for Gynaecological Endoscopy (BSGE) specialist. This is the gold standard that all sufferers who struggle with painful symptoms should be aiming for.
Dunham has an important story to share. I know what it's like to live in pain everyday, to feel that your career is suffering, that your relationships are under strain. I support and respect any woman's right to choose whatever treatment they feel is right for them and to smash the taboo of female menstruation and fertility.
But let's be clear, hysterectomy should only be considered when all other options have run out, something Dunham herself makes clear in her article. The hundreds of media reports in the wake of her announcement now eternally equate endometriosis with hysterectomy. Young, vulnerable women, living in chronic pain, who are looking for answers on the internet need to know there are other options. I fear her article will have a negative impact on public understanding of what is already a little-understood condition.
Join our commenting forum
Join thought-provoking conversations, follow other Independent readers and see their replies