Boris Johnson should think carefully about the words he uses
Please send your letters to letters@independent.co.uk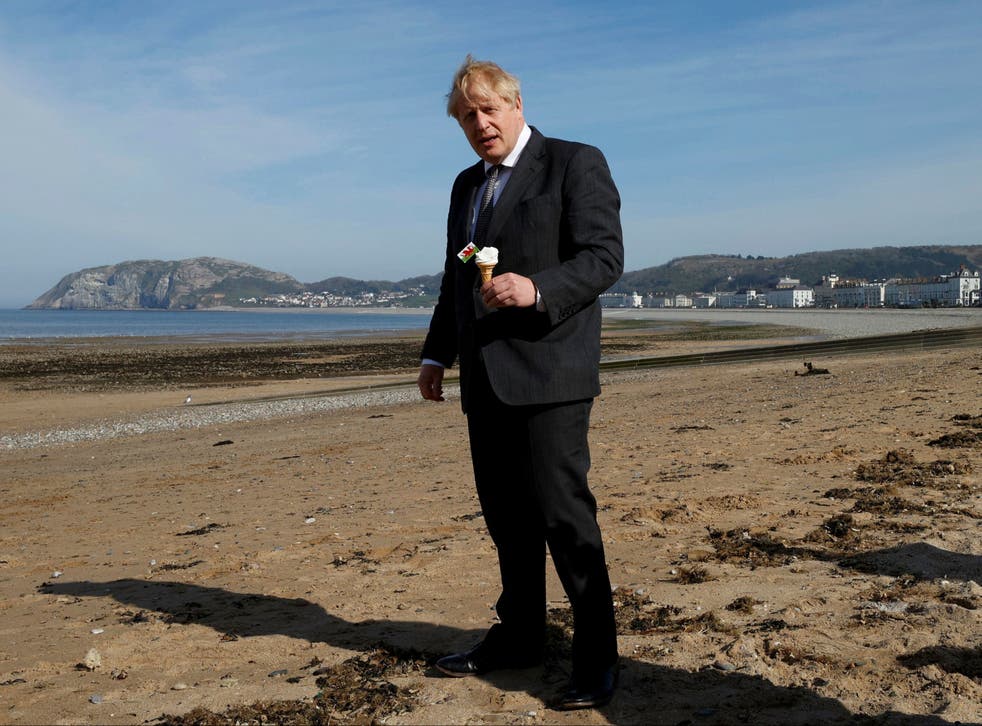 The prime minister allegedly raged he'd rather "the bodies pile high in their thousands" than enter a second lockdown. He gave in – but his second lockdown, like his first and third, was massively delayed. Bodies – to borrow the prime minister's terminology – did indeed "pile high" as a result of his indecision. Indeed, the November lockdown lasted only a month, ending while London cases continued to exponentially rise.
Let us pause a moment, and reflect on the words three sources claim Boris Johnson uttered. The words are sick, twisted, immoral and offensive. More than 130,000 have died in this country from Covid-19, and more than 3.1 million have died worldwide. These aren't mere "bodies"; they were humans with valuable lives. Boris Johnson has proven that he does not value human life. He does not care whether his people live or die. He does not care about anyone but himself. Boris Johnson should resign.
Sebastian Monblat
Sutton
Floating voters
Let's be realistic. Even if Boris Johnson said "let Covid rip" or "let the bodies pile high" (remember, we're talking about real people's lives lost here, and a man who was seriously ill with Covid himself earlier that year), not before the first delay in starting a lockdown, but before the second, and even if witnesses came forward and said so under oath, Johnson isn't going to resign.
But if enough Conservative and floating voters decided that, in that eventuality, they would stop voting Conservative, that might just get the party to sack him. Otherwise, it's just another reason to hope and pray that we don't need to consider a third lockdown; something he's already ruled out once. Not that anything Johnson says he'll do means anything.
Which part of this situation sounds OK to you?
Ian Henderson
Norwich
Lou Reed had it right
The 1967 LP The Velvet Underground and Nico  includes a song written by Lou Reed that includes the following lyrics:
"All the politicians making crazy sounds,
Everybody putting everybody else down,
And all the dead bodies piled up in mounds."
Who would have thought a 1960s song called "Heroin" would so neatly sum up the UK government in 2021?
Alan Brown
Wirral
Reset the clock
It is a sobering thought that the dip in carbon dioxide emissions last year, falling up to 17 per cent due to the pandemic, meant the world was back to 2006 levels for the year.
In 2006, Sir Nicholas Stern's prophetic report for the UK government advised that if we acted then the crisis could be averted and to delay would cost more. Sir Nicholas's words were largely ignored, as humanity dashed on like lemmings approaching the cliff edge.
The political class began to stir, resulting in the Paris Agreement in 2015. But as Greta Thunberg points out, they have then failed to deliver on those Paris promises.
Time is running out. Covid-19 has shown what a crisis really looks like and the mobilisation needed to counter it, the climate crisis is looming. The pandemic offers an opportunity to take stock and reset the clock. Part of that process must involve fundamentally changing the way in which we live, not carrying on as before lurching ever closer to that precipice.
Paul Donovan
Wanstead, east London
Waste of money 
I am surprised that we allow the PM up to £30,000 every year as a decoration allowance for the four-bedroom flat above No 11 Downing Street. I think most of us would find it difficult to spend £30k each year when occupying a flat, especially if it did not involve structural or actual building issues like central heating, double glazing or window sash repairs.
We decorate our homes as we wish, according to our taste, but taste is notoriously individual and not transferable to others. This is not the incumbents' home. It is a government flat, which has been and will be occupied by others. Therefore it is a massive waste of money to furnish it to an individual's taste, and a large expense to taxpayers. 
This is poor financial management at a personal level and calls into question how the First Lord of the Treasury manages his finance.
Dr P F T Boissière 
Edinburgh
Join our new commenting forum
Join thought-provoking conversations, follow other Independent readers and see their replies