Boris Johnson should suspend lockdown easing until the vaccine has been completely rolled out
Please send your letters to letters@independent.co.uk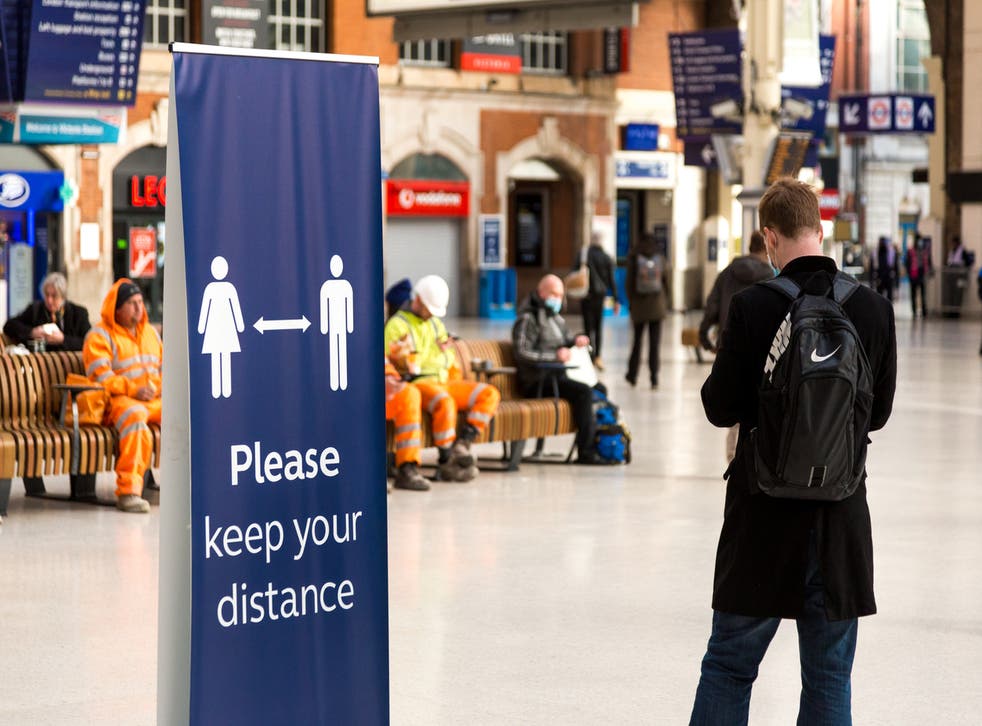 With a third wave of the virus already on the continent and almost certain to hit the UK, if anything, Boris Johnson should suspend lockdown easing until the vaccine has been rolled out and the third wave has gone.
Such a move would be well worth the wait in the long run, especially given the positive reports of the AstraZeneca jab recently, much to the anger of the incompetent and downright petty EU.
Geoffrey Brooking 
Hampshire
Trading with dictators
It was most heartening to see the Tory rebels defeated in their efforts to prevent ministers from signing trade agreements with countries accused of genocide this morning.
I must admit that I have been quite wrong about Brexit: I had feared that leaving the EU, a powerful trading partner and a bountiful marketplace, could not possibly deliver the Brexiteer promises of strengthening Britain's hand or improving our trade opportunities. Now, of course, I understand: Brexit has freed us up to make deals with rogue governments accused of genocide and egregious human rights abuses.
Well, thank heavens we're no longer having to work with unelected bureaucrats and can now just deal directly with dictators and despots.
No wonder we're seeing the Union flag so much recently – being British is now clearly something that we can all be proud of. I can't wait to see what exciting developments are in store for agriculture, animal welfare and workplace protections.
Julian Self
Milton Keynes
Care home vaccines
In most circumstances, I will, as the saying goes, argue until the cows come home that people's individual liberties should never be compromised or curtailed.  But given what we know about the vulnerability of older people to Covid, I cannot see a single sustainable argument against the idea that anyone who chooses to work in this environment must be vaccinated against the disease.  Common sense must prevail.
Steve Mumby
London
Read more:
Lockdown anniversary
Today marks one year since the first UK lockdown. In the last 12 months of trauma, 126,000 people in Britain have died from this deadly disease – a truly shocking number that equates to the entire population of the city of Exeter. Each one of those people will have left behind friends and family. Perhaps two million individuals have suffered the heartbreaking loss of a close friend or relative dying from Covid – often alone. The remaining 65 million might have escaped this particularly ghastly fate, but they too have suffered in different ways. Indeed, the air of death has hung over the planet the past year, and that instils anxiety in even the strongest of minds. Depression, anxiety, concern, grief, poverty and loneliness have all become more prevalent than ever. Long-Covid has, moreover, shattered millions of lives in this nation alone. 
We need to unite, therefore, and truly look out for one another. So many people have dealt with unexpectedly abysmal blows; they should know the nation stands behind them and empathises with them, truly. 
The death toll has been far higher than it ought to have been owing to extraordinary delays in locking down, extraordinary delays in banning overseas travel, and a pattern of easing lockdowns far too early. Test and trace's failures have played their part, too. 
Now, though, it is time to pause, reflect, remember the dead and remind the grieving – and all those in pain – that we are here for them, always. No one should feel alone in this terrible time. 
Sebastian Monblat
Sutton
Holiday fines
I read with sadly diminishing disbelief, accounts of the disproportionate and punitive response of this increasingly authoritarian government in the pandemic.
A £5,000 fixed penalty even for travelling to or turning up at an airport or ferry terminal? We really are in an Orwellian country here.
John Lewis
Address supplied
Read more:
Staycations
Really struggling to understand why such prominence is being given to the seeming "need" to go to another country for a holiday this summer.
Last year, travelling abroad brought cases into the country.
Travelling will also drive up carbon dioxide emissions, something that will bring on the crisis of climate breakdown.
Finally, what is the matter with staying at home? Take a staycation, boost the hard-hit hospitality sector in this country.
Of course, the tourist and aviation industries need support but the prominence being given to the sector is difficult to understand.
Given the sacrifices of the last year would it be such a big ask to stay at home this summer, support the domestic economy and give the climate a break?
Paul Donovan
Wanstead
Paint job
Leaving aside reports of Boris Johnson needing a second plane, can someone explain why it cost close to £1m to paint the first one? Was the contract given to one of his city pals with no painting experience? My mate Dave is a painter and he could have done it for much less.
G Forward 
Stirling 
Join our new commenting forum
Join thought-provoking conversations, follow other Independent readers and see their replies