If the EU treated 'immigrants' the way we do in the UK, there would be uproar
Please send your letters to letters@independent.co.uk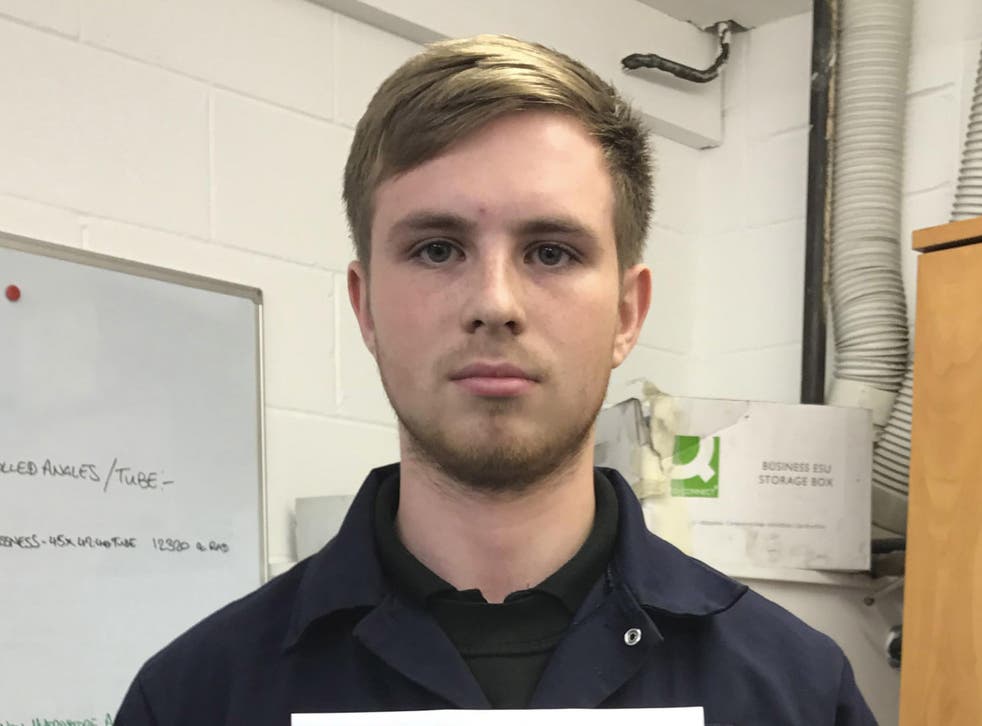 Britain should hang its head in shame.
We have a Government so devoid of compassion that, in its unswerving need to control immigration, appears to have no boundaries to what it will do to reduce not only immigration, but also the numbers of foreign citizens inside Britain's borders.
Recently we've had well publicised instances: Mrs Clennell from Singapore – married to a British citizen, living for decades in Britain, with British children and grandchildren – deported, and now allowed to return.
Hundreds residing lawfully in the UK have been wrongly sent letters telling them to leave the UK – this mistake has now been corrected.
Shane Ridge, a young man with a British father and an Australian/British mother, was told that he wasn't British and that he needed to leave to leave – he has now confirmed as British.
Recently, an American man caring for his severely ill British wife was told to leave the UK and reapply to come back once he had left – this has not yet resolved. And the list goes on.
Probably none of these would have been noticed or resolved without them being highlighted by the media. And these are but a few of those cases that have been reported upon.
My question to Theresa May and Amber Rudd is: how many such cases have gone unreported, and how many of those who should have been allowed to remain, but could not afford appeals, have left because of it? How many were wrongly arrested and deported? How many are still being held in detention centres unlawfully awaiting deportation?
I would like the Government to tell the people the truth, but that would require an openness, honesty and integrity which our Government seems to be lacking.
What would happen if Europe, who has up until now held the moral ground, retaliates in kind? The British people and Government would be outraged, whilst ignoring our own misconduct.
Robert Greasley
Germany
Barnier should bypass David Davis – and instead negotiate with the British people
To achieve maximum benefit for the EU and the UK, Michel Barnier should address the people of the UK directly. More will be listening than he might suppose.
Brexit, if it happens, will be damaging to the UK to a degree that can scarcely be encompassed. The EU will also take a hit – this is a double-edged blade.
This is the moment for Europeans of goodwill everywhere to actively promote the current and potential future benefits of EU membership, and for Barnier to illustrate the alternative available to the UK – undertake a volte face and opt instead for full-on Europeanisation, with the confident expectation of the institutional reforms that are now being discussed by other members, too.
Victory could be snatched from the jaws of the likes of UKIP, Tory Eurosceptics and the other unsavoury elements that seem to have been spawned everywhere.
Steve Ford
Haydon Bridge
How can a five-year-old comprehend religion?
Rabina Khan makes some valid points about the hypocrisy of having different rules for judging different cultures; however, she misses the real issue of concern, which is a child being labelled as a follower of any religion at the age of five.
She describes "as children grow up, they will be introduced to the stereotypes that adults have developed", yet the biggest adult-imposed stereotype is religion. The young girl is no more Christian than she is a Labour supporter or a Brexiteer, and the stereotypes she attributes to the pages of the tabloids sadly appears to have infiltrated The Independent with the headline "It should not matter if a Christian child is fostered by a Muslim family".
Paul Kelly
Chesham
The UK is tearing itself apart
The plaintive bleats of the Tories seem to be in juxtaposition to all they should be striving for. The Prime Minister begs for unity from the backbenches about Brexit, itself the epitome of disunity. Liam Fox asks the EU not to blackmail the UK, when all they ask for is clarity in the vague desires of a breakaway state whose complete lack of direction is threatening the economic stability of the region.
As the world watches the once most powerful country in the world, the greatest unifying force in history, tearing itself and Europe apart through gross mismanagement fuelled by the immature egos of party politics, they must wonder how Britain ever managed the leadership needed for such dominance.
Matt Minshall
Norfolk
The National Trust is right to publish hunt details
It is outrageous for hunts to claim that they would suffer "intimidation" from anti-hunt activists if the dates of their meets on National Trust land were to be published. If ever there was a case of the pot calling the kettle, this is it!
I monitor hunts, as do other public spirited people who object to animal cruelty, while the police totally ignore the rampant illegal hunting taking place in the countryside week in, week out. Somebody must watch the hunts and record their appalling behaviour.
The job of a hunt monitor is extremely stressful and also dangerous. Harassment from hunt followers – or "stewards", as some of them like to call themselves – persists unrelentingly all day long. They continually delay, obstruct, taunt, manhandle and insult the monitors, who are strictly non-violent and who need nerves of steel to cope with this treatment, and continue to bear witness to what is happening every time a hunt goes out.
If anyone doubts my words, I would ask them to have a look at YouTube to see the huge amount of evidence supporting what I describe.
The reason hunts do not want their meets published is because they are highly secretive – now, why do you think that would be? Could it be because they are continuing to hunt live quarry in total defiance of the law? I urge all National Trust members to support the forthcoming motion that the National Trust should ban all so-called trail hunting on their land completely.
Penny Little
Great Haseley
The Brexit negotiations seem to be going well
Perhaps David Davis should have added, when talking to Mr Barnier about optimists and pessimists: "And the fool sees neither difficulty nor opportunity."
Rachel Greenwood
Bewdley
Register for free to continue reading
Registration is a free and easy way to support our truly independent journalism
By registering, you will also enjoy limited access to Premium articles, exclusive newsletters, commenting, and virtual events with our leading journalists
Already have an account? sign in
Register for free to continue reading
Registration is a free and easy way to support our truly independent journalism
By registering, you will also enjoy limited access to Premium articles, exclusive newsletters, commenting, and virtual events with our leading journalists
Already have an account? sign in
Join our new commenting forum
Join thought-provoking conversations, follow other Independent readers and see their replies