If we want to remain a welcoming country, we should exclude foreign students from our migration targets
Please send your letters to letters@independent.co.uk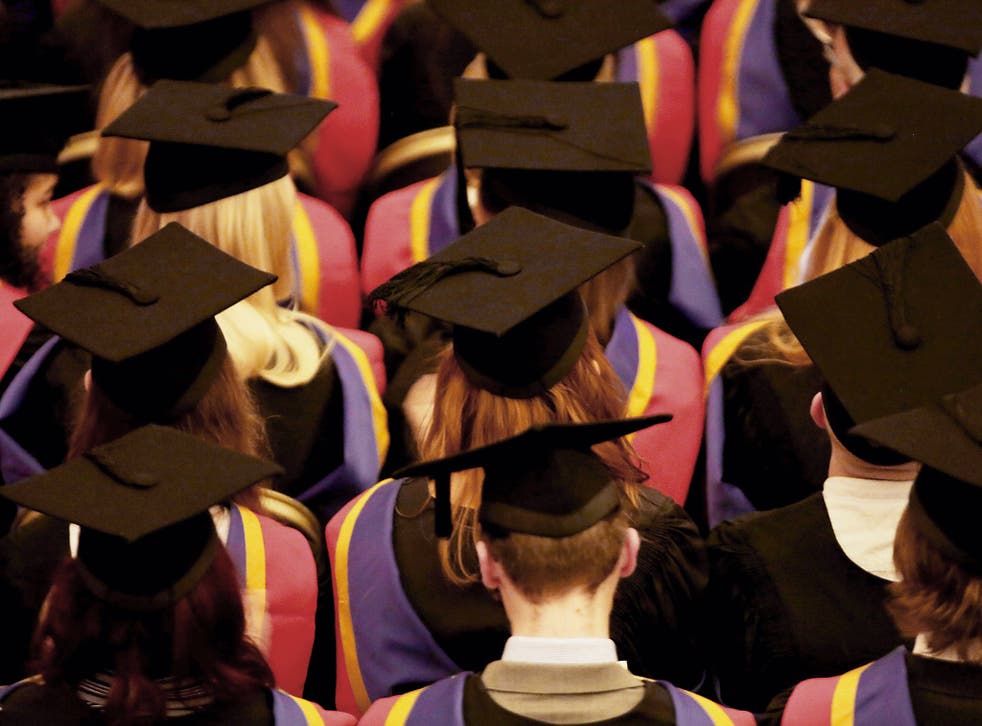 "Theresa May's destructive approach to immigration (I warned Theresa May about her destructive approach to immigration when she was Home Secretary – Brexit has proved that she didn't listen, 7 March) was born out in the latest ONS migration statistics, which revealed that declining numbers of international students coming to the UK are behind a dip in net migration.
Cracking down on international students is clearly economically unsound, as well as highly damaging to our reputation as a global education destination. However, international students will remain an easy target if reducing immigration figures comes before any arguments relating to the benefits these students bring to our economy, our universities, our soft power, and jobs in our local communities.
The best solution would be to remove overseas students from the net migration targets, as increasing evidence shows that they are in fact net neutral to those numbers anyway. A cross-bench group of peers have tabled an amendment to the Higher Education and Research Bill regarding this proposal and, if passed, it could be a huge victory for common sense.
James Pitman – Managing Director Higher, Education UK and Europe
Increased NIC contributions need to be balanced out with pension contributions
As a self-employed person I always believed that class 4 NIC contributions were lower because I have to fully fund my pension contributions. No employer's contributions for me.
I'm happy to pay the extra NIC and look forward to the government matching my pension payments.
Mark Grey London
Theresa May was wrong to sack Heseltine
One might have thought that Lord Heseltine was employed because of his very good past advice. In which case this is still so whichever way he recently voted in the House of Lords.
But it seems that, in Theresa May's mind, this kind of thing is just jobs for the boys. Loyalty is more important than knowledge.
A D Maunder Address supplied
We should treat the families of fallen veterans with respect
The Gold Star father, Khizr Khan, received a message telling him his travel privileges has been reviewed without any evidence or any wrongdoing on his part. Khan made international news last year when he appeared at the Democratic National Convention along with his wife and famously accused candidate Trump of having "sacrificed nothing and no one" during his speech at the DNC. The Khans are the parents of a fallen US soldier who was killed in Iraq in 2004.
Khan was scheduled to give a speech "about tolerance, understanding, unity, and the rule of law" on 7 March in Toronto, Canada. However, after his ability to travel was challenged, he was forced to cancel his trip.
That sounds like a political witchhunt by Trump and his monkeys in Washington. Khan is Pakistani-born and has been US citizen for over 30 years. It is despicable and un-American for the Trump Administration to harass the Gold Star father and to equate him and his fallen son with Isis and terrorism.
Last year, Ohio Governor John Kasich, who refused to endorse Trump, advised Trump in a tweet, "There is only one way to talk about the Gold Star parents: with honour and respect," and "Capt Khan is a hero. Together, we should pray for his family."
More Americans should be outraged and take heed from Governor John Kasich by telling Trump, "Stop retaliating against the Gold Star father," and that is not how America shows her gratitude to fallen soldiers and their families.
Mahmoud El-Yousseph – Retired USAF Veteran Ohio
What is an 'ordinary' person?
Yet again, we are hearing about "ordinary" people from our politicians. One can only assume that those who speak of them thus consider themselves to be extraordinary. There is nothing ordinary about anyone.
Ian Turnbull Cumbria
The poorest will be hit the hardest by the Budget
There seems to be no mention of the benefit freeze in coverage of the budget ("The story of the Spring 2017 Budget explained in seven charts", ​The Independent 8.3.17) and it's not mentioned so far as I can see in the 60 odd pages of the budget itself (some reference to the welfare cap in passing). I know it's nothing new – but then the Minimum (or is it "National Living"?) Wage and the cap aren't either and the whole apprenticeship levy which gets major coverage has been around sometime.
The budget shows that the government is predicting a sharp rise in inflation and continuing inflation roughly at the level of projected wage increases (RPI), or slightly above them if you use CPI, up to 2020/21. It also indicates that unemployment is not expected to fall.
This means that the living standards for those right at the bottom will continue to fall and will fall even faster than was assumed before these figures were released. It's a real change in public finances that hurts the most vulnerable and should be mentioned.
Peter Taylor-Gooby Canterbury
Join our new commenting forum
Join thought-provoking conversations, follow other Independent readers and see their replies