Can we achieve peace and reconciliation with Isis fighters?
Please send your letters to letters@independent.co.uk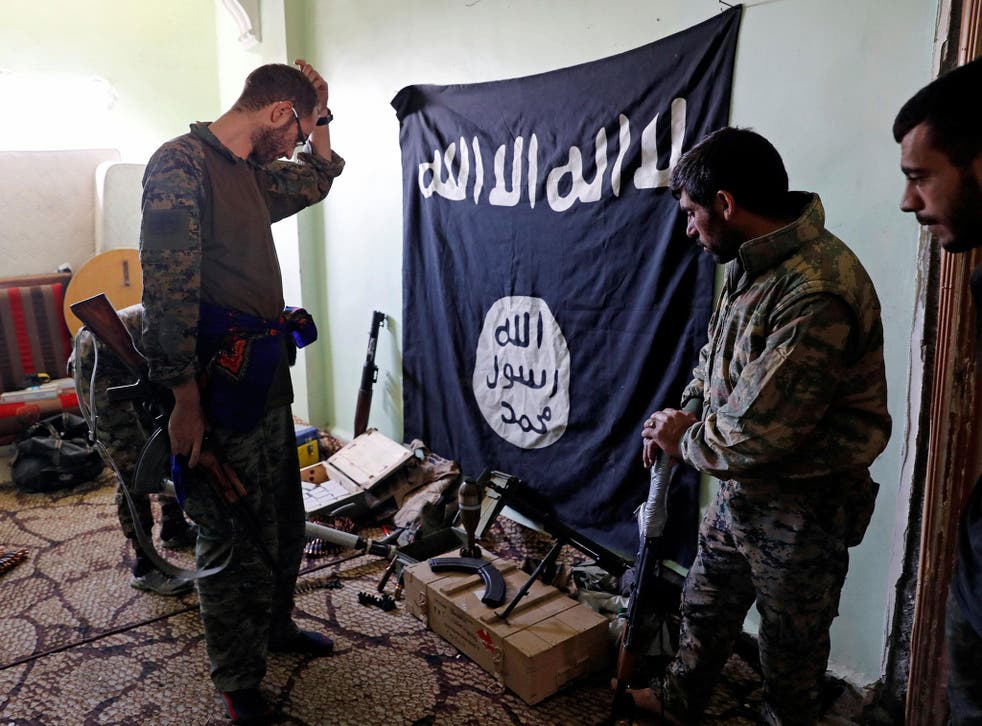 Minister Rory Stewart suggests we should kill all Isis fighters. This is a shocking suggestion that would bring us down to the moral level of Isis. Surely there could be a better way of dealing with them, inspired by the idea of "truth and reconciliation"?
Maybe there could be a process whereby the ex-fighter promises on oath never to resort violence again, denounces those that lead them onto the path of evil and sign a formal, public declaration acknowledging that they had strayed from the path of compassion and tolerance and expressing remorse for their actions.
Setting this up would require collaboration between religious and secular authorities if the declaration is to carry weight with the rest of society.
The same process could even be offered to convicted terrorists. They would still have to serve their prison sentences, but genuine remorse could be the key to eventual release.
John Greenwood
Loughborough
Sturgeon has undermined hopes of positive Brexit talks
Nobel prize-winning economist and Scottish government adviser Joseph Stiglitz has a point when he argues Scotland should have some say over immigration policy post-Brexit.
Sadly, Nicola Sturgeon's premature threats of an independence referendum off the back of the EU referendum result, along with her Scottish government's tactics of decrying every subsequent move by the UK Government on Brexit, have undermined hopes of positive talks between the nations of the UK on Brexit.
The SNP's Brexit minister Mike Russell prefers instead to use these meetings primarily as a PR opportunity for stirring further ill will with the rest of the UK.
Keith Howell
West Linton, Scottish Borders
Antibiotic apocalypse now
I agree with much of the report warning of a "post-antibiotic apocalypse". However, I think the numbers and the emphasis are wrong.
To say 20 per cent of antibiotics aren't needed is a gross underestimate and will make no difference to the situation.
Most studies suggest 80 to 90 per cent of antibiotics are not needed. This really would make a difference to resistance.
With mild infections, fresh air, gentle exercise, and a good diet are far more effective. And rest should mean more sleep at night. Most people do not get enough and this reduces their resistance to viruses.
Dr MG Reed
Berkshire
Shuffle along
I cannot describe the emotion I experienced when I read that Theresa May is pleased to "make the most of the wealth of talent available to me in the party".
Must we suppose that the likes of Owen Paterson, Chris Grayling, Liam Fox and Boris Johnson constitute part of this wealth of talent?
Dennis Leachman
Kingston upon Thames
Register for free to continue reading
Registration is a free and easy way to support our truly independent journalism
By registering, you will also enjoy limited access to Premium articles, exclusive newsletters, commenting, and virtual events with our leading journalists
Already have an account? sign in
Join our new commenting forum
Join thought-provoking conversations, follow other Independent readers and see their replies