People are finally realising that unbridled capitalism deepens inequality
Please send your letters to letters@independent.co.uk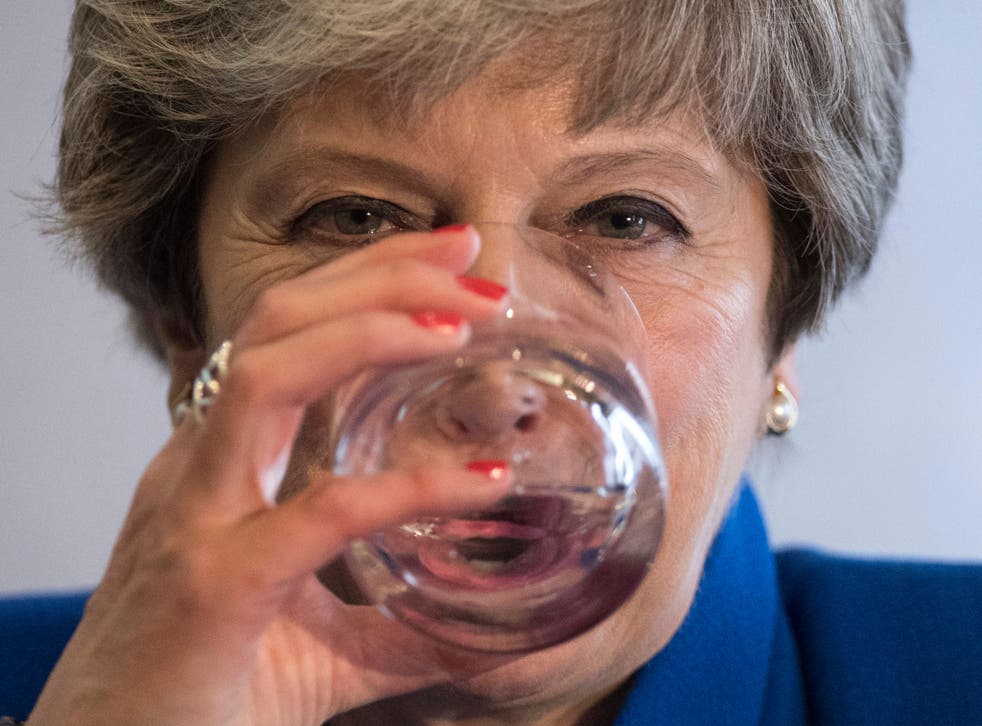 It is unlikely that Theresa May will give a truly historic account of how the unbridled capitalism which was introduced by Margaret Thatcher in the late 1970s and 1980s was implemented.
One of Thatcher's first acts was to almost double VAT while giving a whopping tax reduction to the very well-paid and giving us lesser mortals a few pence in the pound off income tax as a sop. She achieved an apparent prosperity by relaxing credit controls so that no longer was a deposit required if goods were bought on credit resulting in an explosion of consumption in the high street. Everyone was pleased. People could satisfy their acquisitive desired, at least until the credit card was maxed out and the high street was booming. What wasn't there to like?
For a start, it was illusionary – an enormous credit bubble was created which we still live with. Some people got into so much debt that that they couldn't service the interest due, never mind the principle.
By selling off the stock of council owned accommodation (on the cynical assumption that house owners were more likely to vote Conservative) and publicly owned utilities – "selling off the family silver", as the Earl of Stockton (Harold Macmillan) notably said in the Lords – the government received income and were relieved of direct criticism if prices rose or services declined. This was a con trick on the population which was enthusiastically embraced by many. Of course it couldn't last and business failure and bankruptcy, negative equity and home repossessions inevitably followed.
There were those who benefited greatly from this Wild West capitalism – the Yuppies. That is, until things began to unravel, when second-hand Porsches could be had for a song, there were so many on the market. This can be ascribed to free market economics. Far from bringing prosperity to all, it allowed a small number of people to become obscenely wealthy while many were reduced to depending on benefits and food banks and some to rough sleeping.
At long last people are waking up to the reality of the effects of unbridled capitalism and no amount of rhetoric trying to justify it will change people's own experience.
Patrick Cleary
Honiton
Corbyn is right about the Tories but not much else
Jeremy Corbyn is right – successive governments from Thatcher to date have failed this country. Failed to support the weak and the vulnerable. Failed to listen to people across the country who have been left behind by changes in working practices. Failed to invest in my infrastructure.
Sadly, however, that is the end of him being right. Blanket state ownership is not the answer. Socialism is not the new centre ground. It is ideology and shows that he would continue the succession of bad governments.
We desperately need something new and different. A new political party? Possibly, as I have given up on the Liberal Democrats. A move to some form of proportional representation? Certainly, as people's voices across the country could be heard. Not just those in marginal constituencies and south-east England.
This will require politicians with courage and conviction. Brave enough to make personal sacrifices. Willing to cast aside ideology for the good of the country. Not going to happen is it.
Bernard Cudd
Morpeth
No one could have foretold the horrors of our current rental system
John Rentoul in his article (PM's defence of capitalism proves that she fears Jeremy Corbyn's ideas are popular) reminds us that rent controls were abolished in the 1980s because the private rental sector had practically ceased to exist. In the interests of balance I would point out that rent control was introduced mainly as a reaction to the notorious Rachman era of the 1950s and 1960s when ruthless landlords extorted inflated rents for accommodation not fit for human habitation – a phrase that has recently reappeared in news items including those of this newspaper.
Even Margaret Thatcher, with her promise of home ownership for all, could not have intended that large numbers of houses on council estates such as the one where I grew up, would be bought by "buy to let" landlords and rented at extortionate rates to people with no rights or protection.
The key phrase in May's defence of the monetarist/neo-liberal system is that it has to operate "under the right rules and regulations". Unless and until she and her colleagues address the issue of the loss of a moral compass in so many businesses, the effects of which we witness every day – the 1 per cent and even the 0.1 per cent creaming off vast fortunes while others live with the harsh realities of austerity and food banks – Jeremy Corbyn will have every justification in claiming the model is broken.
Patrick Moore
Bloxham
Don't forget about disabled travellers in the Uber debate
In the debate around Uber in London, it's important that the thousands of disabled people and people with access needs who rely on their service are not forgotten.
When disabled people want to travel in London, they face reduced choice and few easy options.
Despite improvements, public transport is far from fully accessible. Black Taxis offer a great service for many, but they aren't the best option for everyone.
That's why new, convenient, and highly accessible options like Uber make a big difference to people's lives.
Uber offers the largest number of fully wheelchair accessible vehicles of any private hire operation in London, with shorter wait times and a lower price than most alternatives. The vehicles accommodate users of larger wheelchairs and allow wheelchair users to face forwards during their journey. Ordering a car direct to your door from your smartphone also makes travelling easier.
Uber has not been without its problems. Yet their innovation in accessible transport has been overwhelmingly positive.
Disabled people deserve to benefit from the greater choice of affordable and accessible travel that competition and innovation delivers. Uber provides this opportunity. All parties should therefore work together to resolve the current situation amicably.
Without this, London will become less accessible.
Srin Madipalli, co-founder and CEO, Accomable
George Fielding, former chair, Whizz-Kidz' Kidz Board
Stephen Miller MBE, founder, Smile Through Sport
Martyn Sibley, co-founder, Disability Horizons
Toby Mildon, diversity and inclusion adviser
If you want to blame someone for Uber, look to the Government
If a department store, with thousands of customers coming and going, has become a serious fire hazard because the owners have ignored all warnings about fire safety, would you argue that the owners should be given another chance and allowed to continue to trade? I ask because of your editorial demanding that Uber be given a chance.
My understanding is that Uber was, in fact, kindly given a chance months ago to conform to the various laws and regulations – and ignored that chance. Only since the refusal to renew its licence has Uber shown (pretended to show?) any interest in mending its ways. Of course, it is very bad that drivers will lose jobs, but that is the fault of Uber – and also of the Government for turning a blind eye to the need for proper employment rights for such jobs.
The Uber debacle ultimately lies at the door of this government which is keen to trumpet how so many people are now employed – a trumpet that drowns out the voices pointing to the insecurity, lack of employment rights and poverty suffered by many of those in such jobs.
Peter Cave
London W1
Free-market energy
There may be numerous political reasons for creating a Brexit or Tory competence diversion, but fixing energy costs should not be one of them.
There are better rates available to most people and if they do not want them then they should not be forced on them by government. That will only push up prices to those that can be bothered, because margins will be less. That will destroy the incentive to act and the whole purpose of a free market.
Instead, government should only intervene in markets distorted by lack of choice and for people unable to access contracts by reason of low income and poor credit rating together. Make switching a prerequisite of state aid and provide all necessary assistance to do that in the benefits office or the applicant's home. Use that to get them on special low tariffs and deduct the actual energy cost off of their benefits.
Look at regulating the property market and ensuring local authorities can and do meet their legal obligations and duty to enforce legislation, not on more interference in an energy industry that already works better than when state-owned (albeit that's another discussion on the adequacy of improvement) and people can save money if they can be bothered.
Michael Mann
Shrewsbury
Register for free to continue reading
Registration is a free and easy way to support our truly independent journalism
By registering, you will also enjoy limited access to Premium articles, exclusive newsletters, commenting, and virtual events with our leading journalists
Already have an account? sign in
Register for free to continue reading
Registration is a free and easy way to support our truly independent journalism
By registering, you will also enjoy limited access to Premium articles, exclusive newsletters, commenting, and virtual events with our leading journalists
Already have an account? sign in
Join our new commenting forum
Join thought-provoking conversations, follow other Independent readers and see their replies