Why are Conservatives so calm about their MP going to a far-right conference?
Send your letters to letters@independent.co.uk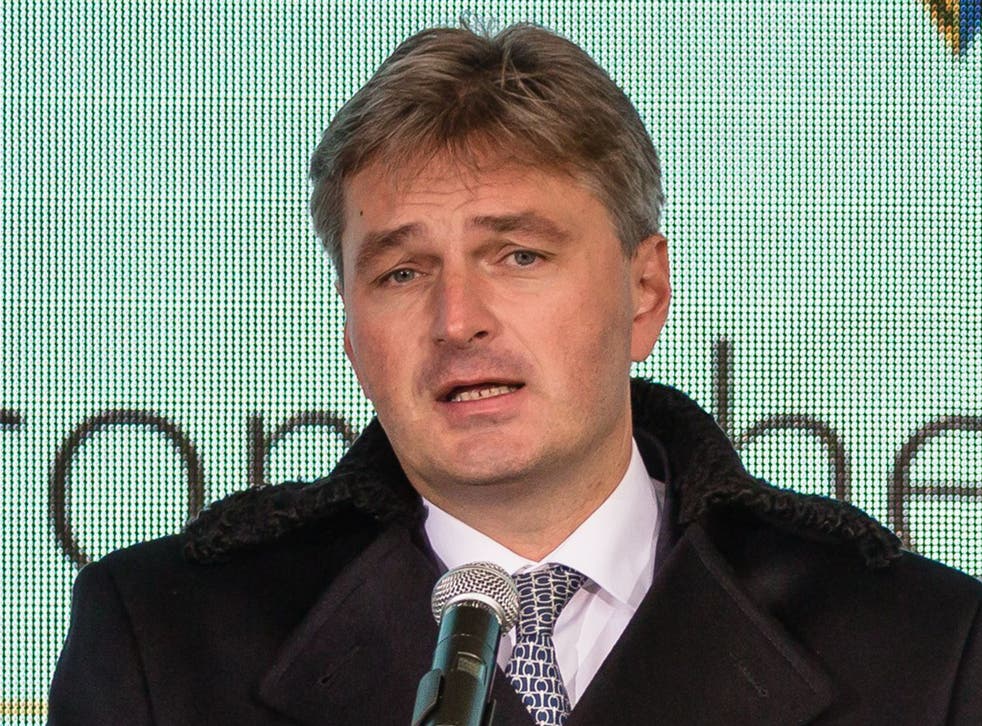 Conservative MP Daniel Kawczynski has just spoken at a conference of far-right and fascist politicians from across Europe.
The forum, which took place in Rome over 3 and 4 February, went under the banner of the "National Conservatism Conference", but no one could mistake the far-right wing nature of the event.
Kawczynski took his place alongside such extremists as Victor Orban, Hungary's antisemitic premier, Marion Marechal, France's islamophobic National Front member, and Matteo Salvini, Italy's anti-immigrant former deputy prime minister. The conference was also attended by representatives of neo-fascist parties such as Italy's Fratelli d'Italia, and Spain's VOX party. Ryszard Legutko, an anti-LGBT+ politician and an MEP for Poland's Law and Justice Party, also spoke at the conference.
He has defended his participation in a conference alongside some of Europe's most notorious far-right politicians on the grounds that they "represent serious ideas and concerns, some of which are shared by many citizens of the UK."
UK news in pictures

Show all 50
Kawczynski faces no disciplinary action for attending and speaking at this repugnant conference. Having failed to remove the whip from him, it appears that the Conservative Party has no problem with one of its MPs associating with such right wing extremists.
Could it be because the current leadership of the Conservative Party are sympathetic to the politics of those who attended the National Conservatism Conference?
Sasha Simic
London N16
Cameron is right to refuse poisoned chalice of COP26
Yes, David Cameron may have torn the UK from top to tail in order to try and save his rotten party, but even he wouldn't accept a facilitator role at COP26.
In refusing to take the poisoned chalice of the climate conference that Boris Johnson seemingly doesn't care about, in return for the chalice of discord he himself passed to the country, maybe he isn't quite as dim as he always seems.
Amanda Baker
Saughton Gardens, Edinburgh
More to environmentalism than electric cars
Sean O'Grady's recent article about electric cars ('Electric cars are the future – when will the government start taking them seriously?') seems to assume that they are the only solution to future mobility and the environment. This is an incorrect assumption for two simple reasons:
1. Electric cars only move the CO2 emissions somewhere else (power stations).
2. Charging batteries is, at present, a highly inefficient process.
The article is an example of the blinkered attitude of many city dwellers, who make assumptions which do not reflect reality or the feelings of those of us who live outside large conurbations and have different priorities and feelings. Perhaps when he has considered the reality of environmental and national issues, he will be able to write a more enlightened article.
Chris Shepperd
Colyton, Devon
Knives too easily available
Why do shops selling knives have them easily available and not locked up in showcases? This (the attack in Streatham on Sunday) would not have happened if displays were not easily available.
Malvern Hutley
Colchester
Shook over handshakes
One of the interesting sights of the State of the Union presentation was President Trump not shaking hands with Nancy Pelosi.
Here in Australia we have the opposite problem with Prime Minister Morrison, who shakes hands with everybody – even those that refuse and won't offer their hand, so he just grabs them.
A handshake is a greeting and is meant to be done with a positive approach, not with malice. It could be said that people need to play nice, but surely they should actually be nice. Those that lead should set a good example for us all.
Dennis Fitzgerald
Melbourne, Australia
Short-lived freedom
I note that our much-vaunted "freedom" from 11pm on 31 March 2020 has been swiftly followed by the curtailment of journalists' freedom to attend government briefings at No 10...
This does not bode well for the direction our country is taking.
Kirsty Ritzenthaler
Shropshire
Join our new commenting forum
Join thought-provoking conversations, follow other Independent readers and see their replies