The unmasking of the Croydon cat killer is a cover up
Please send your letters to letters@independent.co.uk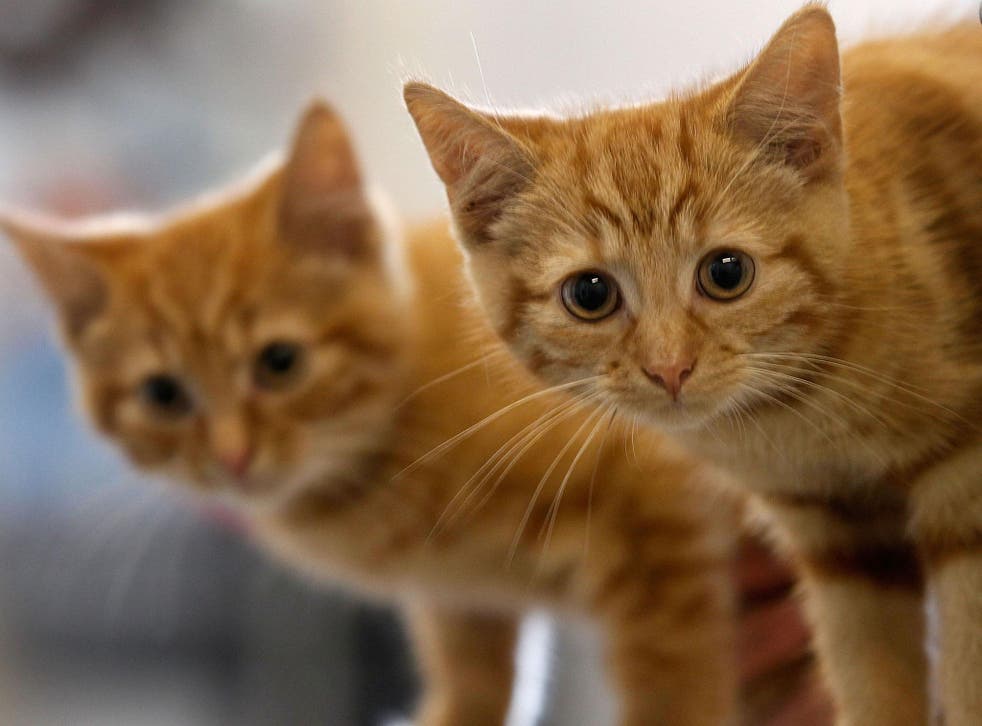 Your headline says "Croydon cat killer probe is halted as police blame foxes". It should have said "…as police blame cars", as they are saying the cats were killed by cars and then scavenged by foxes.
The whole premise upon which the police are making their claims is ridiculous. These cats' wounds were caused by slices. Foxes don't carry knives, and to suggest that foxes routinely bite off the tails of roadkill is nonsense – there's not much food on a cat's tail. The details of some of the incidents of mutilation are very disturbing – for example, in one case the cat owner's cat flap was kicked in the day after the remains were left, and in some cases the cats' livers were placed in high up, prominent positions in the owners' gardens.
Foxes are a convenient scapegoat for all sorts of human crimes, but surely nobody claims foxes did these things.
This ludicrous excuse from the police will only add to the misery of the cats' owners, and to the harm done to foxes. Some people will believe this nonsense and more persecution will fall upon the fox, our most beautiful and entrancing wild mammal.
Penny Little
Great Haseley
Walls are a statement
What contrast! I woke up surrounded by the Brexit tumbleweed that entwines fear and self-interest. Then I read Robert Fisk's conversation with Amira Hass ("What Israel's last remaining pro-Palestine journalist can tell us about the West Bank").
Walls, borders, fences, call them what you like, whether in the West Bank-Palestine or Newry-Irish Sea, are not an answer but a statement. What we need is more imagination and more people like Amira: people not afraid to tell us what we would prefer not to hear.
Thank you.
Gary Wiltshire
Bunwell
Pothole negotiations
The 27 EU leaders' verdict on Theresa May's Chequers Brexit trade plan shows that like Britain's roads it is full of holes. But, unlike mending our roads, there doesn't appear to be any solutions in sight.
Roger Hinds
Surrey
The EU is undemocratic
If there is no deal over the EU, which is not surprising as they won't listen to reason and compromise, I hope the UK will stop immediately our EU budget to them. The EU is rotten to the core and does not believe in democracy.
T Sayer
Bristol
Save the hedgehogs
We are delighted to read lots of fantastic ideas and useful actions that could be taken to improve the situation for our wildlife, in the manifesto for wildlife, launched by Chris Packham.
We of course have a particular interest in the hedgehog, and fully support having hedgehog holes in new fencing (and creating them in old ones). Hedgehogs need to travel around a mile at night, and that requires a lot of gardens! A CD case-sized hole is all that's required to offer a useful connection for hedgehogs. If you can get your neighbours to join in so much the better, create a whole Hedgehog Street!
Hedgehogs are currently in sharp decline and we can all do our bit to help them recover. The Hedgehog Street project that we run with People's Trust for Endangered Species invites you to find out more and sign up to become a "Hedgehog Champion". Chris says this is a people's manifesto, and it truly is – together we can really make a difference.
Fay Vass – Chief Executive, British Hedgehog Preservation Society
Don't tax tourists in Venice
It is true that Venice is groaning under the brunt of massive tourism, under the heavy weight of day-tripping visitors and it is a shame that we are damaging such beautiful environment and Venice is just one of many examples. However, like the rosy city of Petra in Jordan, tourism is the blood supply of this lagoon city.
Tourists flock to Venice to enjoy the sights of its unrivalled architecture reflected on its glittering waters, to enjoy gondolas among other attractions. Instead of imposing unrealistic fines of tourists sitting in undesignated areas, the mayor should encourage local businesses, spur entrepreneurship, and promote responsible tourism to Venice, the symbol of romance, cultural grandeur and artistic splendour.
Dr Munjed Farid Al Qutob
London NW2
Register for free to continue reading
Registration is a free and easy way to support our truly independent journalism
By registering, you will also enjoy limited access to Premium articles, exclusive newsletters, commenting, and virtual events with our leading journalists
Already have an account? sign in
Join our new commenting forum
Join thought-provoking conversations, follow other Independent readers and see their replies