I doubt MPs calling for an increase in student loans owe a sausage
Please send your letters to letters@independent.co.uk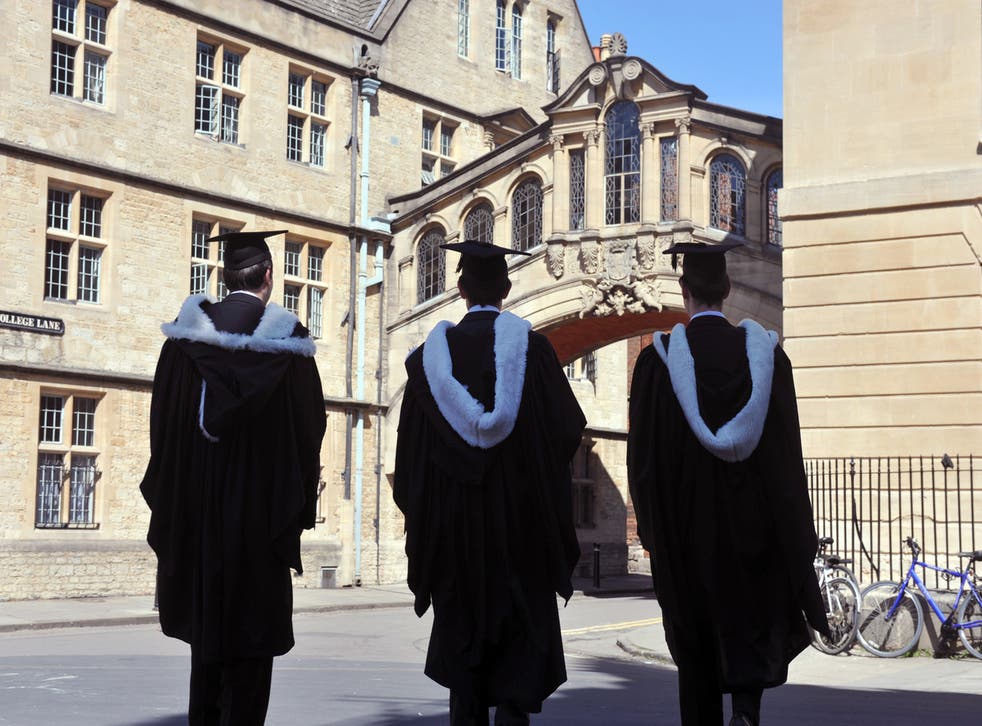 When I left university after four years in 1962, my student loan stood at £8.
I would be interested to hear what size loans people like MP Jo Johnson ran up before entering the world of work. In fact, I'd be astonished if any members of the Cabinet and Shadow Cabinet owed a sausage. Pity our poor youngsters who have to face the world of work owing tens of thousands.
John Polley
Ludlow
I read with interest San Boote's letter defending the principle of collective payment for higher education (Letters, 3 July). I of course agree but I think that he failed to make the strongest and most persuasive case.
At every step in one's life – whether one uses a motorcar, opens a tap in the kitchen, flushes a toilet, takes an aeroplane – one is benefiting from education whether one had an education oneself or not. Maybe some would be happy to step into a lift designed by an amateur, but I would not. Those with integrity and not prepared to pay for education should find a place to live where there are no fruits of education.
Dennis Leachman
Kingston upon Thames
Public sector pay
Your correspondent T Sayer (Letters, 4 July) seems to be following Norman Lamont's line that austerity is just another way of saying living within our means. But that is not true. The other side of the equation is tax. As one who receives a fairly generous company pension, I could quite easily pay more income tax. If a government were sensible enough to find a way of fairly generating more income, we wouldn't have to be closing libraries, increasing class sizes and all the other things that come from reducing expenditure. I agree that there's not a "magic money tree", but there are sensible ways of generating more money through taxation. Why are we stuck with thinking that the only way to balance the books is by reducing expenditure? Has Britain become such a selfish society that no one is prepared to share their resources more equitably?
Ian K Watson
Carlisle

I think the immediate answer to T Sayers' question about why all public sector workers think there is a bottomless pit of money to pay them, is that there is no evidence whatever to think that all public sector workers (or even a proportion of them) do think that.
A more interesting question might be to ask why, in a developed country with an education system which we would no doubt like to think of as world-class, it's possible for there to be people who can imagine that a question posed in this way constitutes rational debate.

You've made that point admirably, of course, by juxtaposing that letter with two others: one which eloquently puts the case for public sector workers' requests for higher pay; and one which makes a well-researched suggestion as to how further monies might be found. Do you think we can take this as evidence that public sector workers are not only more compassionate, but also generally better educated and more intelligent?
Kathryn Robertson
Newton Longville
 
Parents matter too
I refer to your article (Parents face £120 fine when children are late to school, 2 July). As the Acting CEO of an organisation which champions parental participation in their children's education, I was pleased to see the comments from a former school governor which recognised that the blunt instrument of a fine is failing to take into consideration the reasons why children may be arriving late for school. The threat of a penalty does little more than increase anxiety and fear for parents and children alike. Parents matter and should be seen as partners in education, with teachers communicating with families to identify difficulties and find solutions together to help them deliver the best education for children in an environment which allows them to thrive.
Michelle Doyle Wildman
Kent
Mea Culpa
Regarding John Rentoul's article (Mea Culpa: another fine mess we've gotten into, 1 July), it is crucially important to maintain the distinction between "refute" and "deny". I suspect that at some time in the recent past, a spin doctor convinced a client accused of something to say that they "refuted" it rather than they "denied" it.
This was in the expectation, probably accurate, that subsequent news stories would report that the client had "refuted" the accusation, thus giving readers the false impression that they had proven the accusation to be wrong. Maintaining the distinction is thus important in resisting the triumph of spin and snake oil.
Charles Drake
Address supplied
Register for free to continue reading
Registration is a free and easy way to support our truly independent journalism
By registering, you will also enjoy limited access to Premium articles, exclusive newsletters, commenting, and virtual events with our leading journalists
Already have an account? sign in
Join our new commenting forum
Join thought-provoking conversations, follow other Independent readers and see their replies