If the EU is undemocratic, it's time to look again at the British Parliament
Send your letters to letters@independent.co.uk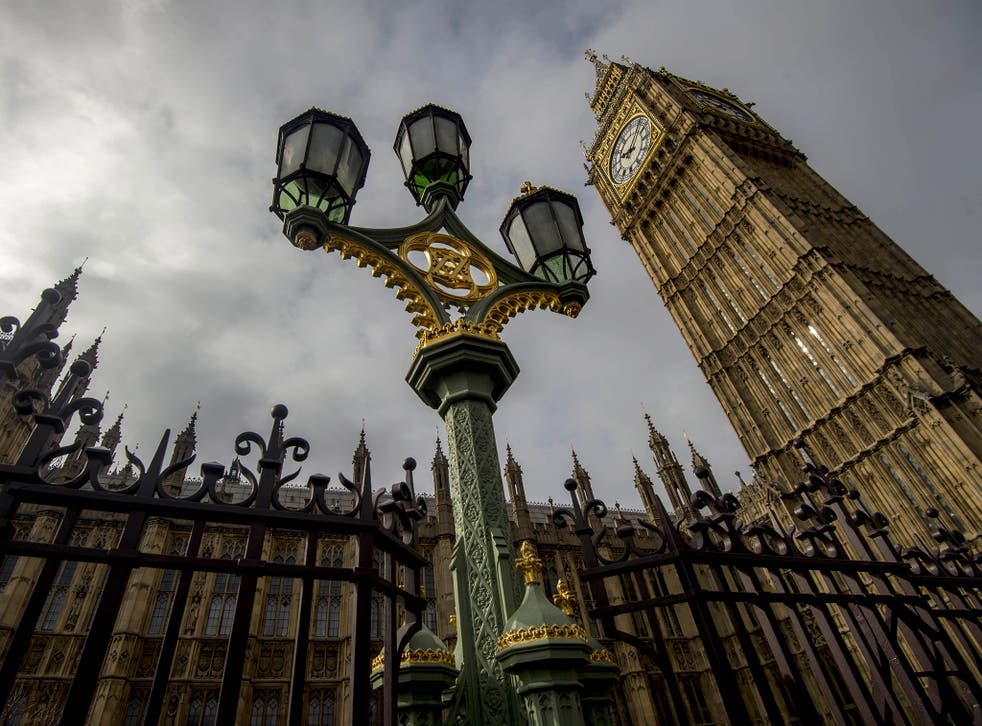 The more I hear the sovereignty argument from Leave campaigners, usually coupled with how undemocratic the EU is, the more I compare and contrast that with our own legislative system and realise that it is the UK that is hopelessly undemocratic.
How can it be considered representative of the people with our unelected queen as head of state and our unelected lords in the upper chamber?
You may consider the House of Commons to be democratic, but it isn't anything of the sort. Several governments over the last generation were voted in by less than 25 per cent of those eligible to vote (that is, the total number of people on the national electoral register). This weak system serves only the interests of the major political parties but does nothing to strengthen the fabric of our democracy.
How those who speak of "a profoundly undemocratic" EU can miss the irony of their comment has proven to be a source of constant amazement to me.
On balance, would it not be better to remain in Europe and reform our own system as well as that of the EU? Sovereignty should be derived from the will of the people, not the politicians, and the argument should be over making all our legislature properly democratic and popularly representative. It certainly cannot be called that at the moment.
Henry Page
Newhaven
David Cameron and his sidekicks are trying to frighten and bully the British public into doing what they want them to do. The people being rolled out to tell you to vote to Remain are the ones with the filled pockets, and most of them have not got what they have by thinking of the interests of the ordinary man in the street.
Look at David Cameron's record of broken promises on the NHS, schools, students fees, the borders, migration, laws and policing – not to mention the promise of a good deal from the EU.
We at the lower end of the income scale have got nothing from government, Instead we suffer cuts to many benefits, the imposition of the bedroom tax, higher rail fares, cuts to bus services, longer waiting times for doctors and hospital appointments, the loss of care homes, loss of all of our hard-earned assets to pay for a little late life car.
With all these cuts, someone must be benefiting I wonder who that could be?
Dave Croucher
Doncaster
I have been following the discussion over who can and who can't vote in the upcoming referendum. I have lived and worked for 49 of my 73 years in this country (I am now retired).
Holding a German passport, and feeling it unnecessary to add another nationality, I am excluded from voting. Any Commonwealth citizen who resides in the UK, for however short a period, can. I would like to know what is the true meaning of "European citizenship".
B E Marenbach
Address withheld
With reference to your editorial on May 30 regarding posh Tories squabbling over the In/Out debate: "They can do better than this". No they damn well cannot. Could you please treat the whole thing the same as you, rightly, deal with stories about royalty: page seven, a small paragraph. Give us all a break, please.
Mike Flisher
Northumberland
Me Before You does not promote euthanasia
I've just returned from a preview of the film Me Before You. I thought it was a formulaic tear-jerker, weak on characterisation. However it is a distortion to suggest, as Michaela Hollywood claims, that it promotes euthanasia, just as films containing murder or rape scenes don't encourage others to give it a try. It's merely a rather trite film about one man's inability to cope with disability
Shelagh Page
Liverpool
If you're late, I won't wait
Like many, I have had delayed flight departures due to selfish or disorganised latecomers. Automating a deadline removes uncertainty and might improve operational efficiency for the benefit of those who treat appointments with respect.
We all know people who are always late. If late arrival is due, say, to strike action on the Gatwick Express, then travel insurance will cover the cost – unless you are too disorganised to buy it in time.
Alan Pack
Canterbury
Top of the flops
I was so looking forward to the new Top Gear programme on BBC2, but I should have known better. Chris Evans is so audible. He just does not shut up throughout the show. Matt LeBlanc is given a few cliched sentences, but he is overwhelmed by Evans' constant nattering. Evans, take my advice and shut up: cut your script by about 96 per cent. I cancelled my subscription to Top Gear magazine some time ago because it had become so boring. I should have known what was to come, but I am ever the optimist. If next week's episode is just as annoying (I suspect it may even be worse) it will be back to Antiques Road Show for me, and I'm sure I won't be alone.
Drew Saunders
Letham, Scotland
Superfast broadband better for the economy than HS2
A system of incentives that relieves pressure on the south and improves prospects in the north should have at its heart fast fibre optical broadband. My business operates 30 miles outside London and an upload of 5GB or more data can put a couple of hours onto my working day – and I have the fastest internet available to me which regularly performs much worse than advertised. I also have to ensure I have software which can resume uploads from where it stopped as the Internet feed also gets disrupted.
For a variety of businesses and sole traders, fast internet is not about entertainment but a game changer onto the productivity of the day, especially when dealing with overseas business. Giving people the option to live anywhere in the UK, rather than feeling it's difficult to work outside the major cities, especially London, is a much more meaningful and impactful large scale project than, say, HS2.
Jonathan Allen
Prestwood, Hertfordshire
Register for free to continue reading
Registration is a free and easy way to support our truly independent journalism
By registering, you will also enjoy limited access to Premium articles, exclusive newsletters, commenting, and virtual events with our leading journalists
Already have an account? sign in
Join our new commenting forum
Join thought-provoking conversations, follow other Independent readers and see their replies