Letters: Are junior doctors exploited or privileged?
The following letters appear in the 10 October edition of The Independent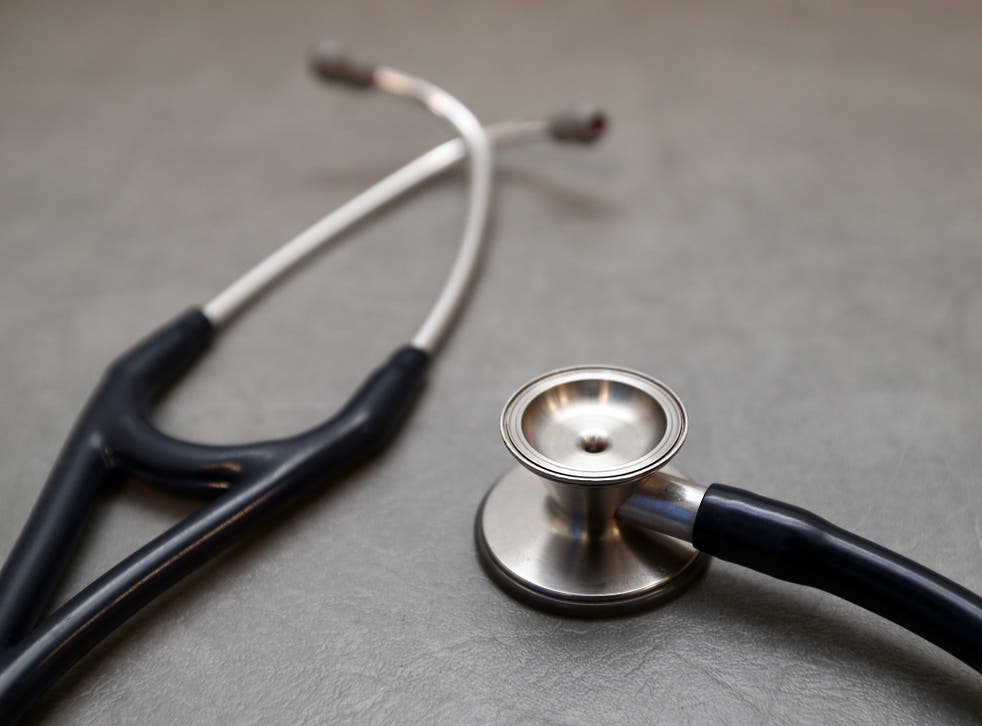 I was dismayed to read Mary Dejevsky's comment piece (9 October) about junior doctors and the proposed new contract of employment put forward by the Government. Her portrayal of these doctors was so negative, in contrast to the principled, dedicated and exhausted doctors that I meet. Her suggestion that the real motive behind their protests was just money was offensive.
As the mother of a 29-year-old junior doctor, I would love to talk to Mary about what my daughter's working life is really like and explain how and why my positive, resilient, committed daughter has so often crumpled in tearful desperation at the end of 13 days and nights on duty saving people's lives. To read her and her colleagues described as having "a hugely inflated sense of entitlement masquerading as concern for patients" leaves me crumpled in tearful desperation too.
The concerns of these "junior" doctors are much, much more than a reduction in their income, and they really do fear a collapse of the NHS if this contract were to be put in place. There are not enough doctors to run the health service now. They do already work a 24-hour, seven-day week. A 24/7 "full service" needs to be properly funded, staffed and resourced and there have been no clear plans from the Government about how to achieve that.
My daughter is seriously considering leaving the profession if this contract in its current form is imposed. Although I would hate her to give up the work she loves and is so good at, I also know that she deserves to enjoy her life and feel properly valued.
There is little chance of doctors' hard work, skill and importance being recognised when they are described in such a derogatory way.
Sally Sellers
London SW11
UK: Thousands of junior doctors decry new 'unsafe & unfair' contracts
I have watched the junior doctor debate with growing frustration and anger. A junior doctor posts a picture of their holiday in Venice following a declaration of their moral crusade for the NHS and claims that the British people will be harmed by their pay cut.
I spent seven years within the hallowed walls of the medical profession, hating the privilege and sense of entitlement. To see it dominate the headlines, overtaking the rocketing rates of child poverty in the UK or the exponentially increasing number of food banks, is sickening.
Medical school is as much a ticket to success as the Bullingdon Club. It is more difficult to get into medical school if you don't know the right people. When my husband wanted work experience his mum rang up a close friend. When I wanted work experience I had to write two application forms and attend two competitive interviews. But once you are in it is very hard to mess up. The job is basically for life, advancement is virtually guaranteed (one of the reasons everyone gets so upset about overtime, which in any other job would be a prerequisite for career advancement), and pay rises correlate to number of years worked rather than level of responsibility.
The sad truth is that the medical profession has a lot more in common with the Conservative Party than it would like to believe. It seems they are both willing to fight tooth and nail to preserve their privileges.
Dr Emily Wilson
Purley-on-Thames, Berkshire
Parents cleared, but still lose child
Readers will be appalled at the news that a couple, cleared of allegedly injuring their baby child, may never see him or her again as the child had been adopted prior to their acquittal (report, 8 October).
In such a case surely consideration for the welfare of the child should have involved waiting for the outcome of the trial before seeking the Family Court's approval for the child to be adopted. Moreover, it is truly outrageous, if true, that the couple were refused legal aid to fight the adoption.
If a death occurs that requires a coroner's inquest and there is a concurrent police investigation or possible criminal trial, the inquest is adjourned so as not to prejudice the outcome of any such trial. Surely the same principle should apply when a child is taken into care following an allegation of abuse?
A further matter of concern in this case, not explained in your report, is why the criminal case took so long to get to court. You report that it was three years ago when the child, then a six-week-old baby, was taken to hospital by the parents and that "a few days later" they were charged with child cruelty. It was the criminal case that should have been fast-tracked, not the adoption proceedings. It may be that there was a good reason for the three-year delay, but the Crown Prosecution Service should be required to explain it.
David Lamming
Boxford, Suffolk
Smashing windows won no votes
I was disappointed to read your film review of Suffragette (9 October), and apparently the film itself, propagating the popular myth that women gained the vote in 1918 thanks to the "shock tactics" of the suffragettes.
Some women (those over 30 who were householders or wives of householders) gained the vote then due to a complex matrix of factors. They included the responsible, peaceful long-term campaign of the suffragists led by Millicent Fawcett gradually winning over the majority of MPs, and the short-term political expediency of the Conservatives, who felt the need to counter the perceived Labour and Liberal allegiances of many of the men being given the vote for the first time, including those over the age of 19 who had fought in the war.
If anything, pre-war suffragette violence had the effect of delaying the advent of women's suffrage.
Patrick Walsh
Eastbourne
Country sold off by Tory 'patriots'
David Cameron accuses Jeremy Corbyn of lacking patriotism. The Conservatives sold British manufacturing to foreigners. They sold our utilities to foreign suppliers. Much of our capital's housing is owned by absentee foreigners, while British poor are driven out.
Our banks, even after the taxpayer bail out, speculate in foreign lands rather than investing in Britain. Our soldiers are sacrificed for the incompetent schemes of American generals. So please, Mr Cameron, don't play the patriot card.
Martin Housden
London E8
Happy to dine alone
I can assure Janet Street-Porter that there are many of us who have no reservations about living alone ("Britain's epidemic of sole diners", 3 October).
For whatever reason – mainly bitter experience – we have willingly opted for an existence free of close involvement with a live-in human being and its resultant loss of freedom.
In its place we read, write, pursue interests such as photography, walking, cycling, getting involved in our local community. And it's all done without having to seek approval from another individual.
Preparing and eating an evening meal alone seems the least of any problems I might suffer.
Mike Abbott
London W4
Eating a meal for one should be done at a table, not "on our laps watching the telly" (Janet Street-Porter). Mindful consumption of good food can be enjoyed without the interference of intrusive distractions.
Simon Warmingham
Pencoed, Glamorgan
Admission to faith schools
The Independent has long been uncomfortable with faith schools, and I don't have a problem with that. But your article and editorial about admissions to faith schools (1 October) were incorrect and lazy.
Incorrect because the 50 per cent limit on admissions only applies to new schools, not existing ones. Lazy because you make no comment on the proportion of non-faith schools who manipulate or ignore admission rules.
As an ex-headteacher of a Catholic secondary school I always took every care to make sure that my school's admissions policy followed the letter and spirit of the law. However, I knew of heads of schools, both faith-based and otherwise, who were quite blasé about flouting the rules. Very often these were the most successful schools in the area and as such fireproof as far as local authorities were concerned.
Such schools were the first to rush to become academies.
Rob Hall
Stone, Staffordshire
Overcrowded island
The Rev Richard James misses the point (letter, 8 October). Yes we are all immigrants, but when the Angles turned up the population was a few million if that. Now it is 64 million and we are full. There is no more room, however compassionate you want to be.
Rob Edwards
Harrogate
Season of ringing doorbells
Today (8 October) we had our first Trick or Treater. Is this a record?
Mike Shearing
Southall, Middlesex
Join our new commenting forum
Join thought-provoking conversations, follow other Independent readers and see their replies